In mid-February, an international group of hackers calling itself Ghost Squad Hackers released a trove of documents uncovering the identities and activities of numerous "Islamic State of Iraq and Syria" (ISIS) elements.
The so-called "Operation Decrypt ISIS" included personal information and online activity logs that unmask the identities of the targeted ISIS fighters in 14 countries, including Syria and Yemen, media reports said.
The information obtained and made public by Ghost Squad Hackers includes the names of social media account owners, telephone numbers, photographs, geographic locations and personal information such as bank account numbers.
Notably, the hack and exposure comes at a time when ISIS supporters online are publicly accusing each other of negligence in their social media activities, or even "treason" against the group.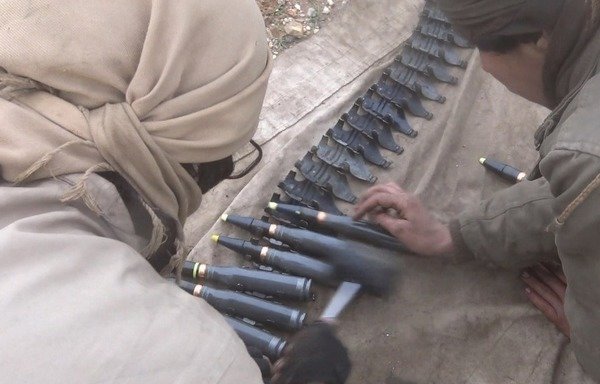 The latest exposure of ISIS fighters' information to public scrutiny could thus be the result of either sloppy personal security practices or deliberate sabotage by rival factions.
Ibn al-Waleed Studies and Field Research Centre director Mazen Zaki told Diyaruna that further examination of the collected information by Ghost Squad Hackers will shed light on ISIS's recruitment operations via the internet and social networking sites.
The social media accounts that were hacked were "the group's first line of attack", through which it has been able to recruit thousands of youth from around the world into its ranks, he said.
"The exposure of this network will deprive the group of one of its most important recruitment tools and remove a serious threat to civilians around the world," he added.
Exposing ISIS identities
Based on the information posted by Ghost Squad Hackers, Zaki said, the operation had been under way for a long time before its public revelation.
The operation revealed ISIS contact lists and messages, as well as information on many extremist groups active on social media, he said.
The hacking was done by way of cell phones using the "mirroring" technique, through which the hackers gained full control of the phones of ISIS elements as if they were their own, he explained.
"The hackers were therefore able to snap photos and live videos of the ISIS fighters as they held their phones," he said.
Zaki said the significance of "Operation Decrypt ISIS" is that it exposes the identity of ISIS-affiliated online platform administrators in more than one country.
This will unmask the group's mobilisation plans, he said, adding that exposing the names of ISIS elements will enable the authorities to monitor them more closely.
"This information requires extensive examination, research and study to understand this extremist group's thought patterns with regard to recruiting methods in order to prevent it and other terrorist groups from carrying out recruitment operations around the world," Zaki said.