Deep discontent prevails in the Damascus area over the non-availability of baby formula and fuel oil used for cooking and heating, a Syrian activist said.
These items have largely disappeared from the markets, but can be found on the black market at extremely high prices, said Damascus-area activist Mohammed al-Beik.
For about a month, he told Diyaruna, a number of basic commodities have been missing from the markets, particularly baby formula, cooking gas and mazout (fuel oil).
The crisis worsened after humanitarian organisations, which used to subsidize baby formula, suspended their operations in the region on the basis that security had returned and it was no longer a war zone, he said.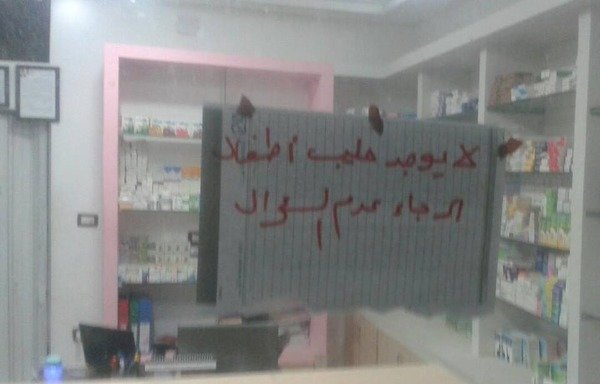 "The shortage of fuel oil and constant power outages has forced residents to burn available wood and other materials such as old clothes for heating," al-Beik said.
Meanwhile, the shortage of cooking gas has forced dozens of shawarma, rotisserie chicken and falafel restaurants in the capital to close their doors, he said.
"Other restaurants have raised their prices more than fourfold because their owners have been forced to buy cooking gas on the black market," he added.
The shortage of these items has triggered some price-gouging on the black market, with the price of formula rising from an average of 2,500 Syrian pounds ($4.85) to more than 10,000 Syrian pounds ($19.41), he said.
The price of a gas cylinder has risen to 9,000 Syrian pounds ($17.47), he added.
"Some merchants are procuring these items from individuals who stockpiled them at the onset of the crisis with the intention of waiting for them to become unavailable and raising their prices," he said.