Iraqi forces backed by tribesmen launched an operation Thursday (December 20th) to search for "Islamic State of Iraq and Syria" (ISIS) bases in al-Rutba district, western Anbar province.
"Yesterday, security and tribal units in al-Rutba under the command of the army's 1st Division began a large-scale search for [ISIS] hideouts," al-Rutba tribal mobilisation deputy commander Lt. Col. Amin Sami Rashid told Diyaruna on Friday.
The operation covers an area that extends from al-Sakar in the desert east of al-Rutba to the Iraqi-Syrian border south of al-Qaim district, he said.
The operation "is part of pre-emptive security operations we have been conducting to prevent terrorist elements from setting up secret bases in the desert or infiltrating from outside the border", he said.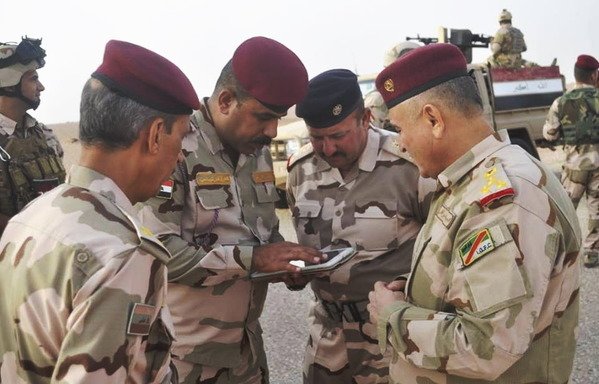 In these search campaigns, ISIS hideouts are often uncovered, "some deserted and some newly built", he said.
During a search conducted in the desert 10 days ago, tribal forces found two newly built rest-houses that contained covers and cooking equipment in good condition, he added.
"Prior to that operation, we chased six terrorists, including ISIS leaders, in the area of al-Husainiyat (north of al-Rutba), whom we arrested and handed over to the intelligence service," said Rashid.
Forces from the Anbar Operations Command, the army and tribes have been conducting periodic ground and air monitoring of the al-Rutba desert -- which is almost fully secured, he said.
Additionally, the desert border with Syria is fortified with large units equipped with vehicles and heavy weaponry, he said.
Al-Rutba city "is surrounded by three defence lines where our [tribal] forces are deployed in the areas of al-Dabaa and al-Fayda, south of the city", Rashid said.
Rapid response forces and other security units are stationed around the city, making it difficult for terrorists to infiltrate and break through these fortifications, he added.