The Syrian army has notified leading figures in Sweida province of its intention to carry out a campaign to strip the region's residents of their weapons, a Syrian activist told Diyaruna Tuesday (December 18th).
It also intends to enforce orders to report to military and reserve duty in the city of Sweida and its countryside, he said.
"High tension prevails in the city of Sweida, its countryside and the entire province after reports that the regime intends to carry out a wide-scale disarmament campaign to strip the region's residents of all their weapons," said Sweida resident and political activist Nizar Abu Ali.
The news was met with rejection from residents and leading political and religious figures who "unequivocally refuse to comply with orders to hand over their weapons or to report to military or reserve duty", he told Diyaruna.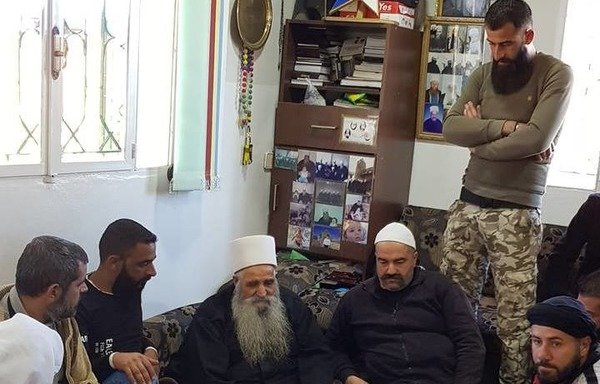 "Residents insist on holding on to their weapons for self-defense, especially in the wake of the recent attack carried out by the 'Islamic State of Iraq and Syria' (ISIS)," he said.
A string of suicide blasts and raids claimed by the terror group killed more than 250 people in Sweida on July 25th.
After the attack, ISIS extremists also abducted more than 30 people from one village, mostly women and children. Two of the hostages were killed, another died while in captivity, while the rest were released in early November.
Self-defence against ISIS
Sweida residents believe that their weapons "mitigated the damage and losses suffered in the attack and that the number of casualties could have been much higher" if not for their ability to defend themselves against ISIS with their weapons, said Abu Ali.
The possession of weapons is controlled by Sweida's "leading political and religious figures, who are respected by all", he said, noting that the bearing of arms is "not rampant and out of control as the regime claims".
Talks with the regime over the past few months led to agreements to postpone action on the issues of weapons and military conscription until terror groups are defeated and the war ends, he said.
Last month however, President Bashar al-Assad urged the minority, which accounted for around 3% of Syria's pre-war population, to send its young men to the army, AFP reported.
After the anti-government protests that sparked Syria's war in 2011, the Druze obtained a de facto exemption from military service in exchange for their tacit support of the regime.