The Iraqi air force on Thursday (August 16th) destroyed an "Islamic State of Iraq and Syria" (ISIS) operations room on Syrian territory near the Iraqi border, the Ministry of Defence said.
The attack killed "top commanders" who had been planning to carry out "major terrorist attacks" inside Iraq ahead of and during Eid al-Adha, the ministry said.
"Iraqi air force F-16 warplanes yesterday carried out, by order of the Commander-in-Chief of the Armed Forces (Prime Minister Haidar al-Abadi), a successful strike on Syrian territory," said ministry spokesman Maj. Gen. Tahseen al-Khafaji.
The strike was carried out in response to information provided by intelligence and security agencies that alerted them to an important meeting taking place in Albu Kamal, a Syrian town near the Iraqi border, he told Diyaruna.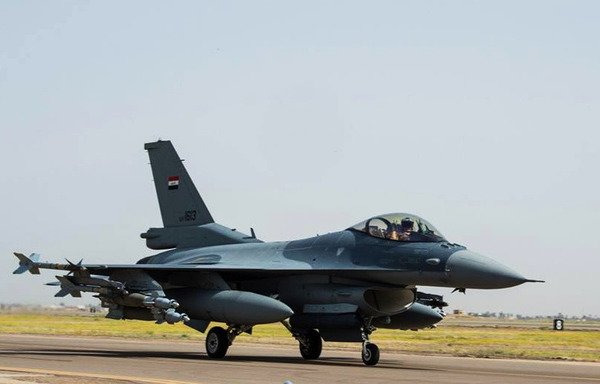 An operations room where the ISIS leaders were meeting was destroyed in the strike, he said, along with a number of the group's high-level commanders.
The identities of those individuals will be announced at a later time, he said.
Pre-emptive strikes
"Intelligence agencies have been following the terrorists' movements for a long time, and are monitoring their continued attempts to rebuild themselves and their sleeper cells," al-Khafaji said.
"The strike was carried out exactly as they were meeting to plan major terrorist attacks in Iraq before and during the Eid al-Adha holiday," he said.
In a Thursday statement, the Iraqi Security Information Centre said the assembled ISIS leaders had been "planning to carry out criminal operations with explosive belts targeting innocent people in Iraq".
In recent months, Iraqi and coalition warplanes have been conducting a series of pre-emptive strikes targeting ISIS strongholds and gatherings in the border area, al-Khafaji said.
Some of those areas "still have lax security and serve as a launchpad for ISIS elements to infiltrate into our country", he added.