Iraqi forces have stepped up preventive measures against terror attacks during Eid al-Adha celebrations, which began the eve of Sunday (August 11th).
The Ministry of Defence's security plan for the holiday involved deploying 20,000 intelligence and security forces in the capital alone, the ministry said.
The plan relies on the heavy deployment of intelligence units in markets, commercial streets and recreational venues, as well as areas where citizens congregate, ministry spokesman Brig. Gen. Tahseen al-Khafaji told Diyaruna.
Defence Minister Najah al-Shammari has ordered that all military and intelligence units be ready to provide a safe environment for Iraqi families during the holiday, al-Khafaji told Diyaruna on Monday.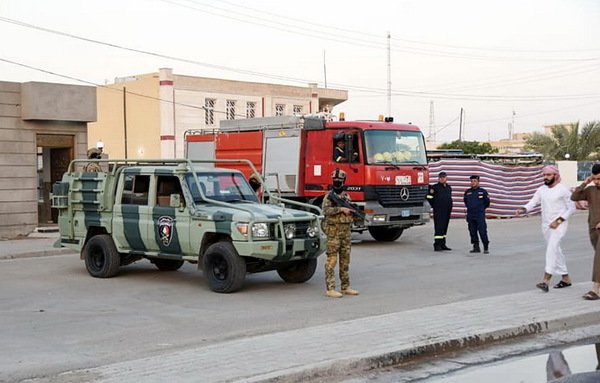 The plan to secure Eid focuses on "stepping up surveillance, field reconnaissance and investigation of any suspicious activity", he said, adding that all information and security reports will be analyzed and handled quickly.
The purpose of these intelligence efforts is to achieve greater security for citizens and to guarantee sufficient flexibility in their movements and access to public places, he added.
"Our measures this year do not involve blocking the streets. On the contrary, security barriers have been removed and roads have been reopened to better streamline traffic and spare citizens the pain of having to wait at checkpoints," al-Khafaji said.
Military intelligence forces have carried out successful pre-emptive operations in recent days, he said, noting that they have dismantled several terror cells in Baghdad, Kirkuk and Anbar whose members were planning to launch attacks during the holiday.
These operations "will continue during and after the holiday", he said.
'Biggest proof of stability'
Meanwhile, the Interior Ministry has set up a special operations room to monitor the measures put in place to ensure citizens' safety during Eid al-Adha.
The operations room was set up following a meeting of security leaders headed by Interior Minister Yassin al-Yasiri on Saturday to discuss the security plan for the holiday.
During the meeting, participants stressed the need to enhance the intelligence effort, beef up security forces at celebration and gathering sites and around places of worship, and alleviate any traffic jams.
The Civil Defence Directorate has instructed citizens to call the 115 toll free number in case of any emergency, as well as the Military Intelligence Directorate's 153 number.
Baghdad native Aziz al-Rubaie, 45, who resides in the city's al-Doura neighbourood, praised the security plans implemented during the holiday.
The plans have "provided a high degree of security to the people", he told Diyaruna.
"We appreciate our troops' efforts, as without their military and intelligence operations, we would not have achieved this level of security and stability," he said.
"The holiday atmosphere gets more festive every year thanks to the security forces," 34-year-old Zahraa Mohammed from Baghdad's al-Iskan neighbourhood told Diyaruna.
"It fills me with joy to see people coming out in droves to parks and malls," she said, noting that this represents "the biggest proof of stability in our country".