Children in northern Syria have been competing in a chess tournament, away from the ravages and destruction of war, as part of an initiative by a child-oriented organisation operating in parts of Idlib province.
The tournament, open to children under the age of 14, was organised by the Ghiras project as part of the educational activities it is carrying out in the region, Ghiras project media professional Hossam al-Aswad told Diyaruna.
Sixty children from southern rural Idlib province, particularly the city of Khan Sheikhoun, Maarat al-Numan and the towns of Hazarin and Maasran are competing in the Ghiras Chess Championship, he said.
The contestants are divided into teams of 10, who play round-robin matches within the group, he explained, with the qualifying winners going on to compete in the final matches, to be held in Maarat al-Numan.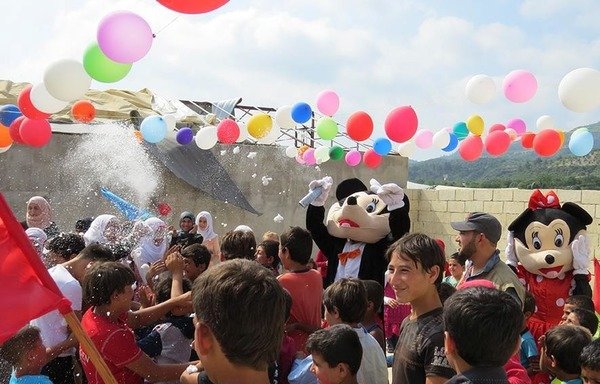 "The aim of these tournaments is to foster intellectual sport among children and push away the spectre of war," al-Aswad said, adding that they are part of the project's psychological and intellectual activities held for children in the region.
Ghiras co-ordinates its activities, including chess, with local councils and clubs in the region, he said, noting that the turnout for the activities is very high and the various events have not met with opposition or incident from any party.
The Ghiras project is a Syrian civilian initiative that is not affiliated with any internal or external party and is funded by donations and partnerships with organisations working in the same field, he said.
Most of the workers are volunteers, he noted, and are helping Ghiras provide education to Syrian children, thousands of whom have been out of school.
Many field schools have been established, with children divided into three groups: kindergarten-age, elementary school-age and secondary school-age.
The group is active in southern rural Idlib, and in the western and eastern rural areas of the city of Maarat al-Numan, al-Aswad said.