Heavy fighting continues to rage in the Syrian province of Idlib between Tahrir al-Sham, an extremist alliance dominated by the former al-Nusra Front (ANF), and the hardline Islamist coalition Ahrar al-Sham, activists told Diyaruna.
The rival alliances and affiliated factions have been fighting for control over several areas of the province, in battles that have left a large number of civilians dead or wounded, in addition to the combatant casualties, they said.
Tension hangs over the entire province of Idlib following the clashes that broke out on Wednesday (July 19th), said activist Mustafa Abboud of Saraqeb who asked to use a pseudonym out of fear for his safety.
"Due to the overlapping of areas of control of Tahrir al-Sham, Ahrar al-Sham and affiliated factions, there have been violent clashes, storming operations and shelling in several cities and towns in the province," he told Diyaruna.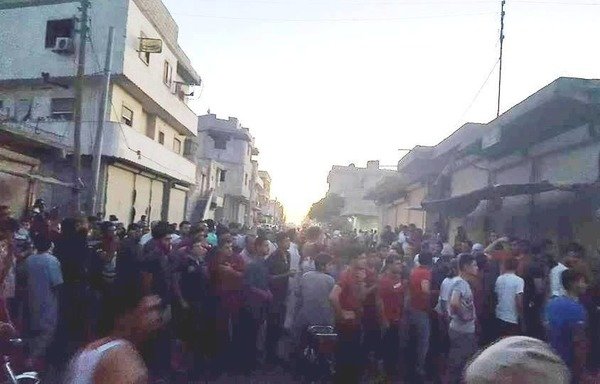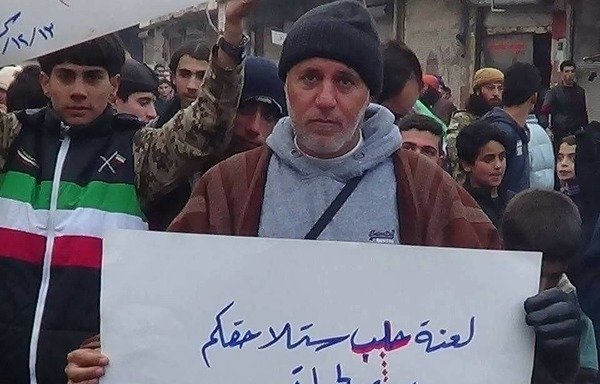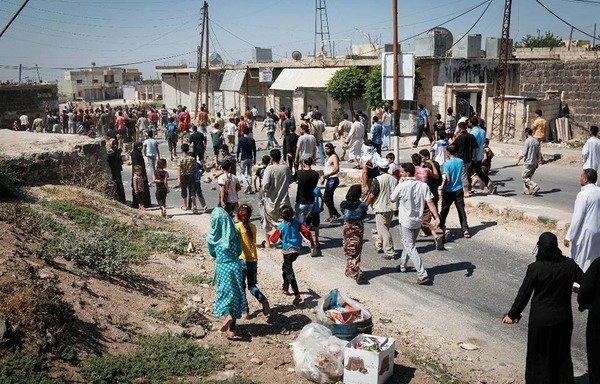 "The map of the areas each group controls is fluid," he added, "and changes by the hour in some areas."
In addition to the numerous combatants from both sides who were killed in the clashes, a number of civilians have been killed or wounded, he said, as the shelling struck many residential neighbourhoods.
The Syrian Observatory for Human Rights said at least 15 civilians, including four children, have lost their lives so far. Another 50 fighters from both sides have been killed in clashes and executions.
Further complicating the situation, a number of factions switched allegiance from one side to another, Abboud added.
All eyes are now on the Bab al-Hawa border crossing with Turkey, which is currently controlled by Ahrar al-Sham, he said, as it appears that Tahrir al-Sham wants to capture it in order to weaken Ahrar al-Sham's influence.
In the early hours of Friday (July 21st), fighting centered on the hills around Bab al-Hawa and the axis between the towns of Mareian and Kafr Haia in southern rural Idlib province, he said.
In recent hours, Ahrar al-Sham withdrew from Tel Ammar and Azmarin in southern rural Idlib and Atma in northern rural Idlib, and entered the town of al-Maghara and surrounding areas.
Protesting civilians slain by gunfire
Abboud said the current fighting has completely paralysed business activity, as local residents fear for their safety and are reluctant to move around.
Popular outrage also has reached a boiling point among residents, he said, with demonstrations staged in several areas to demand a stop to the fighting.
Violence erupted during some of those demonstrations, including in Saraqeb, where protests were held to demand that Tahrir al-Sham leave the city.
The situation remained tense until Wednesday evening (July 19th), when Tahrir al-Sham elements opened fire directly at the demonstrators, killing media activist Musab Waleed al-Ezzo.
Others were wounded, including a man who has been identified as Ibrahim Khalil, a member of the city's ambulance team.
The demonstrations spread to other towns, including Kafr Nabl and Hazareen.
Abboud said activists and residents in Saraqeb called for a general strike until al-Ezzo's killer is brought to justice.
"Witnesses said al-Ezzo took off his shirt as he walked towards the militant to talk to him so he would see he was armed and was not wearing an explosive belt, but the militant opened fire intentionally in his direction," Abboud said.
Al-Ezzo joined the demonstration with an olive branch in his hand as a symbol of peaceful protest, and tried before he was killed to ease the tension as much as he could, he added.
"The bullets were faster and stronger than him," Abboud said.
Vying for control
Experts said the outbreak of violence comes against the backdrop of a deal agreed in the Kazakh capital Astana in May for four "de-escalation zones" in Syria, AFP reported Friday.
The agreement between regime allies Russia and Iran, and opposition backer Turkey, designates the Idlib region as one of the mooted zones where combat between the government and opposition fighters would halt.
HTS opposes the agreement, which calls for continued fighting against extremist groups like its main component ANF, now known as Fatah al-Sham Front.
"As soon as there was the announcement of Idlib as a de-escalation zone, that was it," said Nawar Oliver, a military analyst at the Istanbul-based Omran Centre think-tank.
"HTS felt like a war is upon it," he told AFP.
The fighting was a chance for each side to gain valuable territory, he added, including the border crossing where taxes and tariffs can be extracted.
"This is an attempt by each faction to extend more influence and control over new areas," he said.