Tahrir al-Sham, a new alliance of extremist factions fighting in Syria, bears a striking resemblance to the former Mujahideen Shura Council, an alliance of extremist groups that fought in Iraq, terror group experts tell Diyaruna.
On January 28th, al-Nusra Front (ANF) and four opposition factions – Nureddin al-Zinki, Liwa al-Haq, Ansar al-Din Front and Jaish al-Sunna – announced they had formed a new alliance called Tahrir al-Sham (Liberation of Syria).
The new entity, which also includes dozens of smaller factions and a large number of Ahrar al-Sham elements and officials, is headed by former Ahrar al-Sham chief Hashem al-Sheikh Abu Jaber, also known as Abu Jaber Sheikh.
Both alliances claim a connection with al-Qaeda: Tahrir al-Sham through ANF, which is now calling itself Fatah al-Sham Front, and the Mujahideen Shura Council through al-Qaeda in Iraq, which was one of its key members.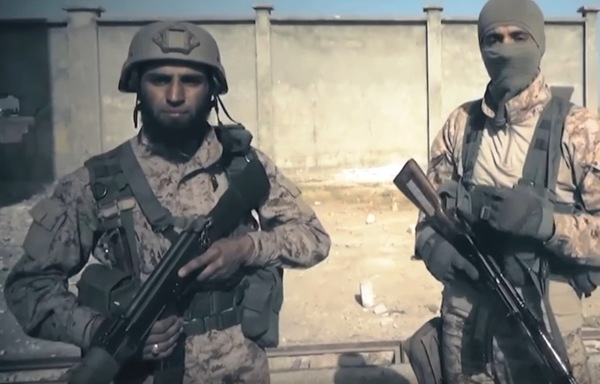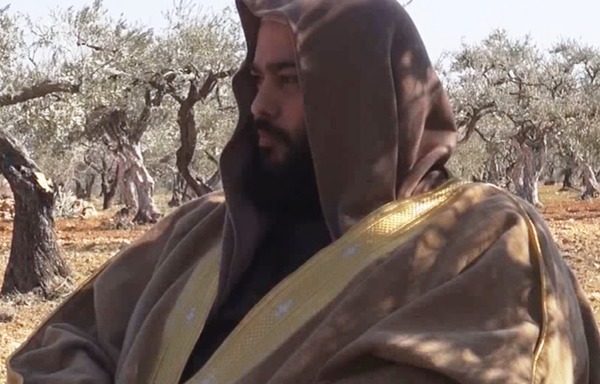 And both were conceived in an attempt to consolidate their gains by re-branding themselves as a more united front, experts said, noting that Tahrir al-Sham is merely repeating the same scenario that played out in Iraq.
Like the Iraqi group, members of the Syrian alliance embrace the ideology of former al-Qaeda leaders Osama bin Laden and Abu Musab al-Zarqawi, share the same modus operandi, and merge in order to survive when pressure intensifies.
Numerous similarities
An examination of the Mujahideen Shura Council and Tahrir al-Sham "reveals many very similar aspects between the two", said Maj. Gen. Abdul-Karim Ahmed, a retired Egyptian officer who specialises in the affairs of al-Qaeda.
"In Iraq, the council was formed of a number of armed terrorist groups who espoused takfiri terrorist ideology and pledged allegiance to Osama bin Laden and Abu Musab al-Zarqawi," he told Diyaruna.
The alliance, formed in January 2006 shortly after al-Zarqawi's death, united al-Qaeda in Iraq with Jaish al-Taifa al-Mansurah, Katbiyan Ansar al-Tawhid wal Sunnah, Saray al-Jihad, al-Ghuraba Brigades and al-Ahwal Brigades.
It was formed to create "a new unified entity in an attempt to regain some of the power they lost", Ahmed said.
In Syria, the situation is similar with an added political dimension, he noted.
"The terrorist groups that formed Tahrir al-Sham were scattered in several areas outside the regime's control, but lost many of those areas in military operations" and airstrikes that targeted their positions and leaders, he said.
The financial blockade imposed by the coalition adversely impacted their resources, he added, and the political negotiations left them "outside any framework for a settlement and with no hope of making future political gains".
This "weakened them and will continue to weaken them", he said, explaining that these factions needed to form a "new entity" to save themselves.
This new entity is Tahrir al-Sham, he said, which in the statement announcing its formation claims it is "united to safeguard the gains of the [Syrian] revolution and Islamic jihad" and will form "the nucleus of the collective capabilities of the revolution and maintain its course".
"All of these entities use the ideas of al-Qaeda, Osama bin Laden and Abu Musab al-Zarqawi as their ideological foundation, which means the Iraqi experiment, the Mujahideen Shura Council, is being replicated with Tahrir al-Sham," Ahmed said.
In the years before the outbreak of the Syrian war, many leaders now under the banner of Tahrir al-Sham had previously pledged allegiance to and operated under the banner of the Mujahideen Shura Council, he added, including Abul Fath al-Farghali, Abul Waleed al-Hanafi, Abu Bara al-Qahtani and others.
Failed rebranding attempt
ANF's original name-change tactic was a ploy to ensure its inclusion in the political process by presenting itself "as an opposition faction with moderate orientations", said terror group specialist Maj. Gen. Yahya Mohammed Ali, a retired Egyptian military officer.
After ANF's failed attempt to forge a new identity for itself by changing its name, it needed to create a new entity to restore its status, he told Diyaruna.
It did this by creating an "al-Qaeda-based entity to thwart any military or political solution that excludes it", he said, by bringing together all groups fighting in Syria that are affiliated with al-Qaeda.
This was the modus operandi used in Iraq as well, he said.
"Al-Qaeda in Iraq was a collection of various terrorist groups who united to form AQI, until the Mujahedeen Shura Council was formed and united them all under one banner," he said.
This scenario is currently being repeated in Syria, he added, and is similar to the "cluster-cell method used by al-Qaeda-affiliated groups".
While cluster cells operate in secret in most countries, he said, "in Syria and Iraq, they are playing out that role openly on the ground with a complex pyramid-shaped chain of command or leadership hierarchy".
In Syria, this is headed by ANF leader Abu Mohammed al-Joulani.
The pledges of allegiance to Tahrir al-Sham clearly reveal, based on the names that have been circulating, that these groups are actually "clusters deployed in various parts of Syria to widen [al-Qaeda's] area of control", he said.
These groups are joining forces "as a result of the intensification of the international embargo and sensing that their existence is threatened", he added.
Connections with al-Qaeda
An examination of the names of the key Tahrir al-Sham leaders reveals many former Ahrar al-Sham leaders "who are known for their extremism and organic affiliation with al-Qaeda", said Syrian journalist Mohammed al-Abdullah.
This list includes ANF leaders, he told Diyaruna, in addition to Syrian, Arab and foreign fighters.
The new entity also includes prominent figures such as "Saudi preacher Abdullah al-Muhaysini, Abu Hamza al-Masri and Abu Bara al-Qahtani", as well as the Uzbek al-Muhajiroun (immigrants) battalion, he said.
This has made the alliance "one of the largest terrorist groups", he said, noting that its ranks are almost equal in number to those of the "Islamic State of Iraq and the Levant" (ISIL).
"The man currently heading the group is one of the most important al-Qaeda elements in Syria," he added.
Hashem al-Sheikh Abu Jaber, who has named himself as commander in chief of Tahrir al-Sham, was responsible for the movement of the mujaheddin into Iraq until he was arrested at the end of 2005.
He was released in 2011, along with a large group of terrorists who were imprisoned in Syrian jails, and joined Ahrar al-Sham in 2013, becoming "the emir of Aleppo" and serving on the movement's Shura council.
He assumed the leadership of Ahrar al-Sham for one year, before leaving his post to found Jaish al-Ahrar, which was formed with the merger of several militant Islamist groups, al-Abdullah said.
Al-Abduallah said he expects ANF leader Abu Mohammad al-Joulani will assume the leadership of Tahrir al-Sham sometime in the future.
In Syria as in Iraq
Former Ahrar al-Sham military commander Abu Musab al-Tahhan's pledge of allegiance to Tahrir al-Sham "revealed the lineage of this new entity and the attempt to establish a Mujahideen Shura Council in Syria", al-Abduallah said.
The new alliance has the support of a large number of al-Qaeda elements who came from Iraq when the international pressure on them intensified, he said.
Tahrir al-Sham "was not established in haste, but was rather in the planning for some time, or was possibly a contingency plan developed to escape the predicament of international pressure" as was the case in Iraq, he said.
The best proof of this are the pledges of allegiance to the new entity by a large number of radical clerics known for their affiliation with al-Qaeda, he added.
These include Abdul Razzaq al-Mahdi, Abu al-Harith al-Masri, Abu Yousef al-Hamawi, Abu al-Taher al-Hamawi, Musleh al-Elyani and Abdaullah al-Muhaysini, all of whom have spread al-Qaeda's ideology in Syria, he said.
Most of them "were schooled in Iraq by Abu Musab al-Zarqawi himself", he said.