The ongoing fighting in rural Idlib between the Tahrir al-Sham alliance and the newly formed Syrian Liberation Front (Hayaat Tahrir Syria) has been accompanied by protests against Tahrir al-Sham in several towns and villages.
Demonstrators object to the manner in which Tahrir al-Sham -- an extremist alliance dominated by the former al-Nusra Front (ANF) -- is administering the region, its oppression of residents and its conduct with other opposition groups.
As a result of the ongoing fighting and the protests, tension has been running high in parts of rural Idlib, Idlib activist Musab Assaf told Diyaruna.
Protesters have clearly expressed their rejection of the way the alliance is treating residents and administering the areas under its control, he said, noting that it has been fighting most other opposition factions present in the region.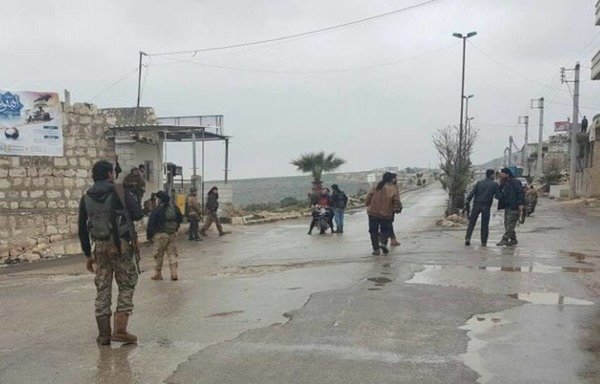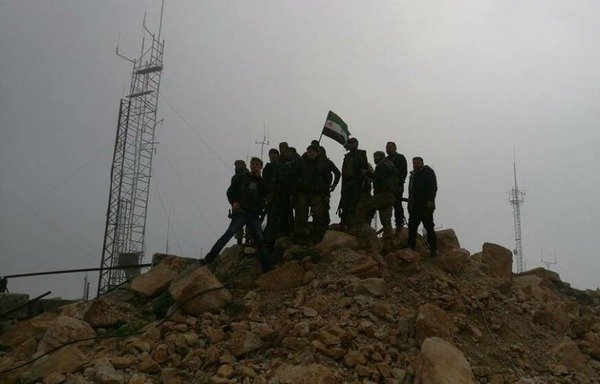 The protests were sparked when a Tahrir al-Sham unit attempted to storm the town of Hazano in rural Idlib, but was confronted by residents and prevented from entering the town, Assaf said.
"Residents demanded that Hazano be kept neutral amid the fighting taking place around it, but Tahrir al-Sham insisted on entering the town," he said.
In response to this incursion, residents asked for help from neighbouring areas, he said. Tahrir al-Sham responded by shelling the town on the night of February 25th, killing three civilians and wounding a number of others.
Protests in a number of areas
When the news of what happened in Hazano spread, a call for protests was issued on Monday (February 26th) in several areas, including the city of Idlib, Maarat al-Numan and Maarat al-Seen, Assaf said.
In Maarat al-Seen, residents expelled Tahrir al-Sham elements from a checkpoint at the entrance to the town and demolished the checkpoint, he said.
Protests also were staged in Saraqeb, Kafr Nabl and the Jazeera refugee camp in the Atma area near the border with Turkey, he added.
"This prompted Tahrir al-Sham to cut off internet service in the area, in an attempt to sever communication between residents and thereby quash dissent, so residents used mosque loudspeakers instead," he said.
Meanwhile, Tahrir al-Sham and the Syrian Liberation Front -- which includes the Nureddine al-Zinki and Ahrar al-Sham factions -- continue to fight, Assaf said, and Tahrir al-Sham has lost several areas it once controlled.
In addition to its loss of territorial control, he said, the extremist alliance faces public rejection, with opponents supporting any party that fights against it.
On Monday, the Syrian Liberation Front announced it had taken control of Jabal Sheikh Barakat -- a key strategic point in western rural Aleppo -- and seized control of the town of Dar Izza, he added.