Members of al-Shaitat and other tribes in eastern Syria are exacting their revenge on "Islamic State of Iraq and Syria" (ISIS) remnants by co-operating with the international coalition, Syrian activists said.
In 2014, ISIS elements massacred about 700 al-Shaitat tribesmen, who had bravely stood up to the group when it pushed into Deir Ezzor province, Syria.
The relatives of the martyrs have not forgotten.
In July, a member of the tribe attached a tracking device to the motorcycle of the top ISIS leader in Syria, Maher al-Agal, enabling coalition forces to locate and eliminate him with an air strike.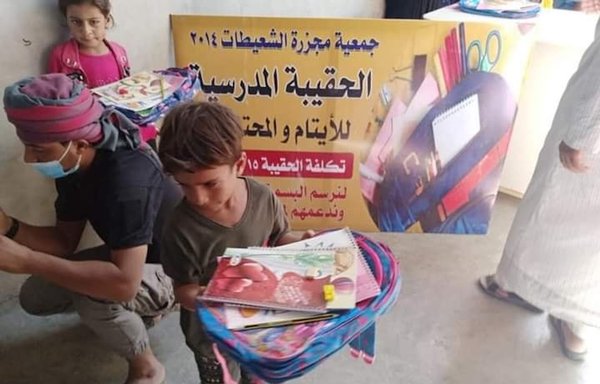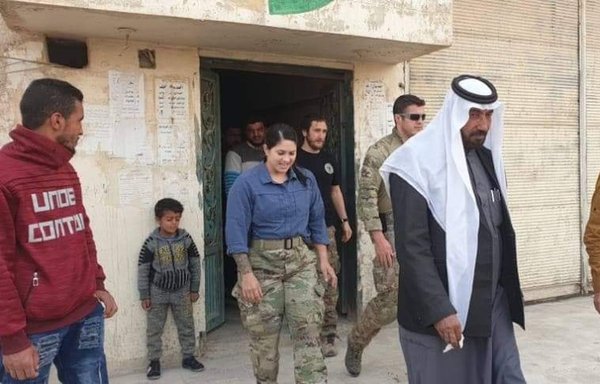 Al-Agal was one of the top five ISIS leaders, the Pentagon said, and was responsible for aggressively pursuing the development of the extremist group's networks outside Iraq and Syria.
Al-Shaitat members "have not forgotten what ISIS did to them and their children, families and relatives", media activist and al-Shaitat clan member Sameh al-Aqeedi told Al-Mashareq.
The matter of vengeance is still on their minds, he said, and is "a priority for all those who lost someone close to them during those executions".
"The tribe's relationship with the coalition forces is very strong, especially with the US forces," al-Aqeedi said.
"They believe these forces protected them, provided them with weapons and supported them and everyone who stood against the group's elements, ultimately helping liberate the region from its control," he said.
"They see them at the present time as the main supporter of vengeance against those who killed their relatives," he added.
Members of the tribe are co-operating "extensively on the intelligence level", he said, noting that "almost every member of the tribe is an informant against ISIS".
"Everyone who collaborated with the group or took part in the executions is known, and whoever the group is able to recruit is soon exposed because everyone, without exception, is closely watched," he added.
No place to hide
"Coalition forces set up hotlines to report remnant ISIS elements, their whereabouts, or anyone who co-operates with them," Deir Ezzor media activist Jamil al-Abed told Al-Mashareq.
Cash rewards are being offered for tips about who is providing ISIS remnants with information or supplying them with medical supplies or food, he said.
The hotlines have received a deluge of information since they were set up, he added, but money is not the motivation for the informants calling in.
The majority of them "refuse to take the money because they are doing this for revenge and retaliation, and see taking money as beneath them", al-Abed said.
Despite their small number, ISIS remnants "are still spreading death and terror among the residents of Deir Ezzor, through threats, burning of homes and shakedowns for money", he said.
Faced with the threat of violence, local residents have added impetus to co-operate with the international coalition and reveal the whereabouts of extremist remnants, in order to be rid of them, and live in peace and security, he said.
He commended the efforts of the Syrian Democratic Forces (SDF) in continuing to fight the group, even amid losses in its ranks as ISIS stepped up its attacks.
Tribal role is essential
The eastern Syria tribes "made their decision years ago to get rid of ISIS at all costs", said Moataz al-Akidi, a self-employed resident of rural Deir Ezzor.
The residents of the region have taken part in showdowns with ISIS "as part of local groups or by joining the SDF, which now includes a large number of tribesmen", he said.
In turn, al-Akidi said, the international coalition regards the local tribes "as an essential part of the battle against ISIS".
"If it weren't for the intelligence information they provide, the coalition wouldn't have been able to arrest and eliminate dozens of the group's elements in the recent period," he noted.
Tribesmen have a natural advantage when it comes to maintaining security in the regions where they live, he added, as they have strong ties with each other and are "aware of everyone who enters".
Additionally, he said, tribal leaders made it known that relatives who work or collaborate with ISIS should be reported.
This was a thorny issue for many, he said, as "there have been instances where cousins or close relatives were reported for being involved in criminal activities with the terrorist group".