Deir Ezzor tribes on Sunday (August 9th) marked the sixth anniversary of the 2014 massacre of more than 700 members of al-Shaitat tribe committed by the "Islamic State of Iraq and Syria" (ISIS).
To honour the memory of those who were killed, Deir Ezzor, al-Hasakeh and al-Raqa tribes held condolence assemblies, media activist and al-Shaitat tribe member Sameh al-Aqeedi told Diyaruna.
Visits also were made to the graves of those killed in the massacre, he said.
The massacre, which took place August 9th, 2014, occurred because the tribe opposed ISIS's self-proclaimed rule over Syria's Deir Ezzor province.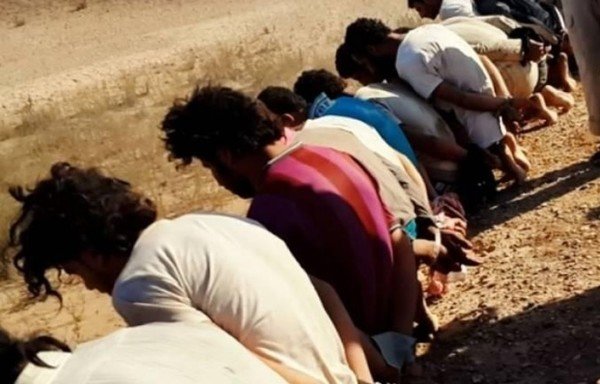 ISIS elements went on a three-day rampage, during which they slaughtered or crucified everyone over the age of 14, al-Aqeedi said.
The victims were buried in mass graves in several towns where al-Shaitat tribe had a presence, particularly al-Kashkiya, Gharanij and Abu Hamam.
At the same time, ISIS also expelled most families from the region, about 100,000 people, sending them into the desert as punishment for the uprising they mounted against it. Some were later allowed to return to their homes.
On the occasion of the commemoration, leaders of al-Shaitat, al-Uqaydat and affiliated tribes emphasised the key role played by the Syrian Democratic Forces (SDF) and international coalition in putting an end to the group's rule.
They noted that more than 3,000 al-Shaitat youth had since joined the SDF.
They also accused ISIS remnants of being behind the recent wave of assassinations targeting a number of tribal leaders and elders in Deir Ezzor.
This is a form of incitement and retaliation that aims to sow discord in the region, they said, also accusing the Syrian regime of playing a destructive role.