In recent weeks, a slew of countries have rejected imported Iranian produce, citing traces of lingering fertilisers and mold and inadequate quarantine time.
India, Russia, Uzbekistan, the United Arab Emirates (UAE), Oman and Turkmenistan have all returned or banned imports of fruits and vegetables from Iran since November.
This has raised concerns that the rejected produce is now being sold to the people of Iran at a discounted price or distributed to impoverished Iranians.
In November, Uzbekistan rejected thousands of tonnes of Iranian potatoes due to high levels of pesticide.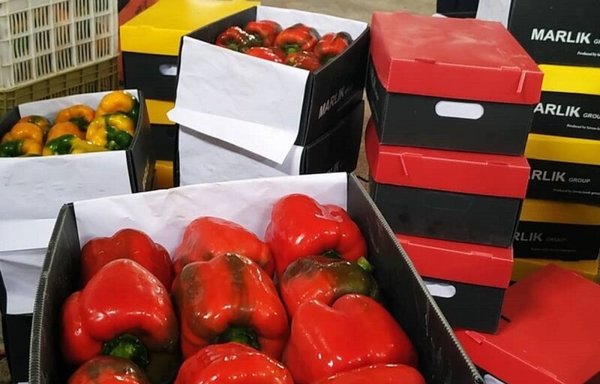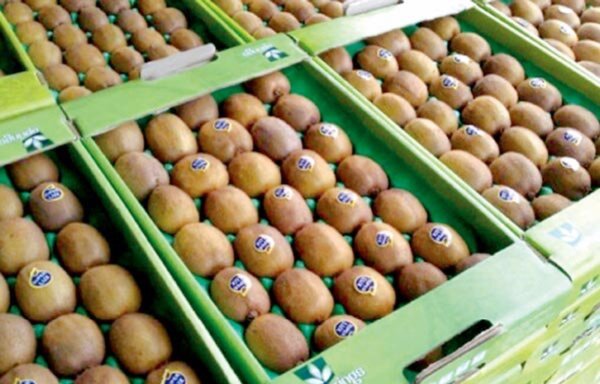 Soon after, the Indian Plant Protection and Quarantine Organisation rejected Iran's kiwi export due to the "presence of white particles" on the fruits, Middle East Eye reported December 30.
Russia also banned bell pepper imports from Iran because certificates on pesticide-residue levels were lacking, according to Reza Nourani, chairman of the National Association of Agricultural Producers.
Similarly, Iranian kiwi shipments were sent back from the UAE, and Turkmenistan banned potato imports from Iran.
In the most recent case, the Republic of Azerbaijan has also announced that it would ban bell pepper imports from Iran.
Some Iranian officials blame the low quality of Chinese pesticides used in agriculture as the main culprit.
After harvest, most agricultural produce should be quarantined for a specific period of time for pesticides to become less harmful, but pesticides used in Iran stay longer on fruits and vegetables, making them toxic for human consumption, they said.
"According to the investigations, pesticides used in these agricultural products are imported from China," Heydar Sakenborji, the head of the Fruit and Vegetables Association of the city of Mashhad, told Tejarat news December 25.
The recurring rejection of Iranian produce has prompted jokes and discussions on social media, with some people saying they wished every edible item would be exported so they would know what not to eat in case of its rejection.
Endangering Iran's reputation
Iran exported $6.5 billion in agricultural products last year, according to government figures.
It is among the top 10 producers of fruits and vegetables, including apples, citrus fruit, watermelons and other melons, pomegranates and dates.
Islamic Republic government officials have claimed that the main reason for the recent rejections were "changes and updates to the laws and regulations of destination countries", and have denied any issues with the produce itself.
Faramarz Khodaian, an official at Iran's Food and Drug Administration (FDA), told the state-run Fars News Agency that each country acts in accordance with their own laws regarding imported products.
"The residual index of toxins is called MRL, which quantitatively determines the maximum allowable limit of residual toxins, and each country's allowed index may be stricter or laxer compared to other countries."
In this case, he said, Russia and other countries have changed their index lately.
He denied that Iranian agricultural products were contaminated or poisoned, and urged people not to worry about the food products they consume.
According to the domestic Bahar news website, traces of toxins in exported produce have endangered the reputation of Iran's agriculture and exports for the first time.
Until these recent events, a well-known fact inside Iran was that "the best products are designated for exports", and Iranian produce, saffron and nuts were known as some of the best agricultural products in the world.
'Fertiliser mafia'
Experts blame the latest rejections on what they call the "fertiliser mafia" for selling more toxins to farmers.
They say some products used by the "fertiliser mafia" are not allowed to be consumed in other parts of the world.
Nemat Ahmadi, an Iran-based lawyer and agricultural activist, warned in 2019 about the activities of the fertiliser mafia in Iran and its role in hindering scientific practice during the production of agricultural products.
"For instance, there are people who are members of the Pistachio Research Centre but are also either fertiliser importers or partners in importing fertilisers and pesticides, so their job is to resist scientific agricultural data."
Shahriar Sadeghian, an Iran-based expert in agriculture and animal husbandry, said: "The use of low-quality Chinese and Indian toxins and pesticides, and the persistent effect of these toxins on agricultural products, have been the main reasons for rejected shipments."
Pedram Soltani, former vice-chairman of the Iranian Chamber of Commerce, Industries, Mines and Agriculture, accused the authorities of putting the health of Iranians in danger.
"Other countries, one by one, are returning Iranian agricultural products. They are protecting the health of their citizens," Soltani tweeted December 25.
"Eighty-five million Iranians have been informed by foreigners that they are consuming poison every day. Due to this our people are dying or getting ill, and the officials don't even care."