Working and training together, US and partner nation forces in the Gulf present a strong and unified front that is capable of preserving regional stability and deterring threats from state and non-state actors, military officials said.
Through ongoing and ad hoc training exercises involving one or more nations, partner nations have improved the way they operate together.
Should they need to act, the training they have done together ensures they can quickly form a multi-national interim force, officials said, stressing that partner nation relationships form the cornerstone of these partnerships.
US and Emirati land forces assembled at al-Hamra training centre in the UAE between January 24 and February 6 to take part in "Iron Union 14", the first joint training drill since the outbreak of the global coronavirus pandemic.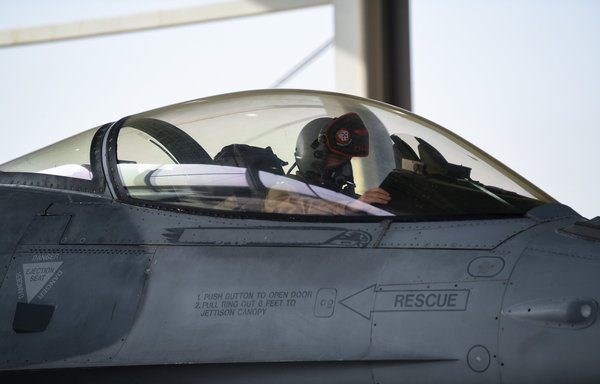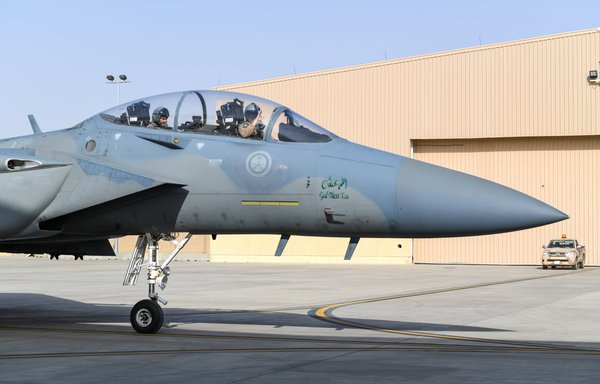 Iron Union is a recurring exercise that is designed to strengthen military-to-military relationships, according to the US Central Command (CENTCOM).
The drill enables both countries to build tactical proficiency in critical mission areas and gain an understanding of each other's forces -- supporting regional stability, while delivering a unified message that these relationships matter.
"The benefits for our soldiers and our partners are [in] building those relationships," said US army officer Lt. Col. Bryan Bonnema of the army's Task Force Spartan, who led the US forces taking part in the drill.
"For our soldiers in particular, it is important for learning the tactics, techniques, and procedures of our regional partners and being able to experience another culture," he said.
"We understand that security must be earned," he added.
"It takes hard work. We are putting in that hard work with our regional partners so we can increase our capacity, we can build those relationships, and we can be prepared to address regional security threats together," he said.
Tri-lateral maritime training
As US and UAE land forces trained together, naval forces from the US, UK and Saudi Arabia took part in a tri-lateral maritime exercise in the Arabian Gulf.
"Nautical Defender 21", held January 20 to 29, was part of a series of multi-national maritime security exercises designed to broaden levels of co-operation and enhance military-to-military interoperability.
"This was the largest Nautical Defender exercise we've participated in thus far with significant contributions by all participants," said US army Capt. Christopher Gilbertson, who led the exercise.
"With such a large, complex force, we were able to conduct in depth training across a wide variety of skill sets," he said, noting that this expanded on the interoperability training that goes on year-round.
Participating units conducted multiple simulated scenarios, practicing maritime security, coastal harbour defence, counter-unmanned aerial systems, shipboard gunnery, high value unit escort, small arms, diving and mine clearance skills.
"The increased scale for this iteration of Nautical Defender shows just how profoundly our mutual capabilities are growing as we train alongside regional and coalition partners," said Vice Adm. Samuel Paparo, commander of US Naval Forces Central Command, US 5th Fleet and Combined Maritime Forces.
"With steps like this toward sustained interoperability and a long-term goal of interchangeability, we will continue to build a powerful combined force, capable of defending against any threat to freedom of navigation and the free flow of commerce in this region's critical waterways," he said.
Partner nations in the Gulf
On February 13, three US air expeditionary wings participated in an integrated combat turn (ICT) drill in the region -- executing a one-day, synchronised plan involving both airlift and fighter assets, with maintenance and logistics support.
"An ICT is concurrent servicing of fuel and munitions, while aircraft engines are still running," said US Air Force Capt. Justin Reese.
Maintainers and equipment were airlifted from Ali Al Salem base in Kuwait to al-Udeid base in Qatar, where they quickly set up their equipment and "turned" two F-15E Strike Eagles back into the air to execute an air tasking order.
In early February, a US Air Force squadron and a contingent of F-16s conducted a two-day training exercise with the Royal Saudi Air Force to capitalise on each other's strengths while bolstering interoperability at King Faisal Air Base (KFAB).
The event was the second recent joint exercise at KFAB as the US and Saudi Air Force continue to forge stronger partnerships, the US Air Force said.
In a further show of military strength, the US military has flown B-52 bombers over the Middle East on three separate occasions this year, most recently on January 27.
On the most recent mission, the bombers were accompanied by a squadron of Saudi fighter jets -- part of an effort to underscore the US military's commitment to regional security and its ability to rapidly deploy on short notice.
Countering Iran threats
In addition to the risks posed by Iran and extremist groups, Russia and China are vying for influence in the region, CENTCOM commander Gen. Kenneth McKenzie said during a February 8 address to the Middle East Institute.
But Iran remains the main problem, he said.
"For more than 40 years, the Iranian regime has funded and aggressively supported terrorism and terrorist organisations and defied international norms by conducting malign activities," he said.
These activities destabilise the region, global security and commerce, he said, pointing out that "Iran's actions also contribute to the instability seen in Syria and Yemen".
Taken together, these security challenges underscore the need for co-ordinated US interagency efforts, strong allies and partner relationships, he said.
With regard to Iran, he said, the US presence in the region "sends a series of clear and unambiguous signals of our capabilities and will to defend partners and US national interests".
In addition to its presence on the ground, he added, the US has demonstrated its ability to dynamically move forces in and out of the region, as needed, and to build cohesive partnerships with regional and coalition forces.