The decision to impose sanctions on the son of Syrian president Bashar al-Assad was appropriate, observers said, given the senior al-Assad's history of using his relatives to generate funds for the regime's war chest.
It also was fitting that the second tranche of sanctions under the Caesar Syrian Civilian Protection Act of 2019, in which al-Assad's teenage son Hafez is designated, is named for the victims of Hama and Maaret al-Numan, they said.
"Two of the al-Assad regime's most notorious atrocities" were carried out in these areas, the US State Department and Treasury said in the July 29th designation, noting that the names "are meant to memorialise the victims".
"Nine years ago, Bashar al-Assad's troops carried out a brutal siege of the city of Hama, killing scores of peaceful protestors in a shocking sign of what was to come," the designation said. "One year ago, the al-Assad regime and its allies bombed a busy marketplace in Maaret al-Numan, killing 42 innocent Syrians."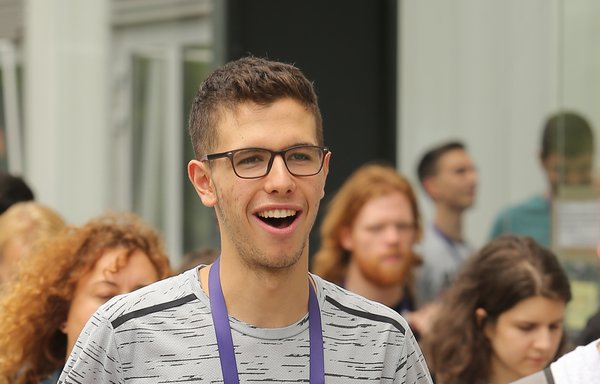 The Caesar Act came into force in mid-June, and has designated individuals and entities associated with the Syrian regime -- including the Iran-backed Fatemiyoun Brigade -- in three separate tranches to date.
Hafez al-Assad was designated in the second tranche, along with 13 others, with a subsequent round of sanctions on August 20th listing senior political, military and financial figures close to the regime's inner circle.
History of evading sanctions
International criminal law professor Wael al-Sharimi said there are reasons why Hafez al-Assad -- named after his grandfather -- was included in the sanctions.
Bashar al-Assad has a history of evading sanctions by using his relatives and close associates to smuggle money outside the country, he told Diyaruna.
These funds are used to establish companies under the names of individuals who are not designated by the sanctions in order to launder the money and return it to Syria in support of the regime in its war, al-Sharimi said.
The money these companies generate has been used to buy weapons for use against the Syrian people, he said, adding that this can be stopped by imposing sanctions that prohibit financial dealings with the designated individuals.
He noted that Hafez al-Assad was designated after he reached the age of 18 -- the age when youth take on the legal rights and responsibilities of an adult.
This gives him the ability to move, transport and transfer money and establish companies, al-Sharimi said, noting that the sanctions under the Caesar Act seek to block him from engaging in this type of activity.
The new sanctions are tightening the screws on those closest to the Syrian president, he added, noting that al-Assad's wife, Asma, was designated in the first round of sanctions, along with a number of his relatives.
These individuals are now totally restricted and cannot act as they did before in terms of transferring money and profiting from foreign companies to finance the Syrian regime, he said.
Gratitude in Maaret al-Numan
Syrian journalist Muhammad al-Abdullah told Diyaruna that Hafez al-Assad's designation under the "Hama and Maaret al-Numan" tranche was welcomed by the Syrian people, who saw it as an acknowledgement of their suffering.
The Syrian regime's 1st Division killed numerous civilians and caused massive damage to property, he said, noting that sanctions also were imposed on a number of senior 1st Division officers.
Maaret al-Numan activist Hani al-Numan, who is currently displaced to the border area, told Diyaruna that the new tranche of sanctions includes many new names representing the new generation supporting the regime.
Most of the "old guard" have been designated for sanctions already, he said.
In addition to al-Assad's son, a number of businessmen have been designated whose names had not been mentioned before, he said.
As a native of Maaret al-Numan, he said he was very pleased that the sanctions had been named "the Hama and Maaret al-Numan sanctions".
"This is a signal that the Syrian people are not alone in confronting the injustice and killing they are facing, and that those responsible will be held accountable in the end," al-Numan said.