Members of the international coalition to defeat the "Islamic State of Iraq and Syria" (ISIS) held a virtual meeting Thursday (June 4th) to reaffirm their shared determination to continue the fight against ISIS in Iraq and Syria.
Representatives from 31 nations attending the virtual meeting, led by the US and Italy, stressed the need to create conditions for an enduring defeat of ISIS.
This remains the international coalition's "sole purpose, through a comprehensive, multifaceted effort", they said in a joint communique.
"Our fight against ISIS continues, and will for the foreseeable future. We cannot rest," US Secretary of State Mike Pompeo told the conference.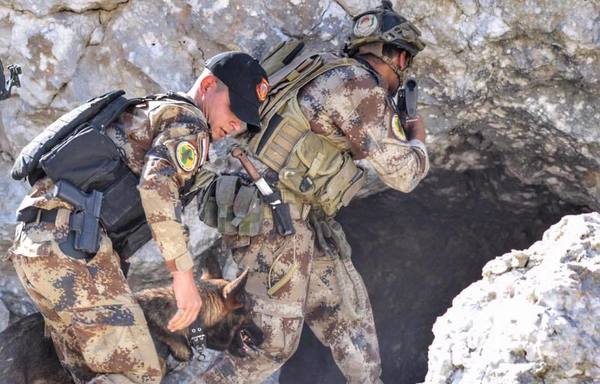 "We must continue to root out ISIS cells and networks and provide stabilisation assistance to liberated areas in Iraq and Syria," he said.
According to the US State Department, the coalition's funding drive has raised $200 million so far this year, which falls short of its goal, AFP reported.
"It is true that the [novel coronavirus] pandemic is putting enormous pressure on all of our budgets, but we urge your nations to pledge toward our goal of more than $700 million for 2020," Pompeo said.
The US has pledged $50 million for north-eastern Syria as well as $100 million in support for Iraq.
Support for international coalition
"We value and highly appreciate the international coalition's role in helping us fight ISIS," said Iraqi MP Shirko Mirwis, who chairs the parliamentary foreign relations committee.
Coalition countries have helped drive the "terrorist threat from our country, preserve its stability, and ensure a safe and prosperous future for it", he told Diyaruna.
"We need to sustain the momentum," he said, stressing that the support the coalition provides to Iraqi military operations targeting ISIS remnants -- particularly air and intelligence support -- must continue.
Mirwis urged Iraqi political parties to "close ranks and put our house in order", saying this is the key to "fighting terrorism and rebuilding the country".
Since it was formed in September 2014, the 82-member international coalition has helped oust ISIS from territory the group controlled in Iraq and Syria.
In addition to direct military support, the coalition has helped to train some 225,000 Iraqi security personnel, and has provided $4 billion in funds and military equipment to its partners in Iraq and Syria.
It also has funded efforts to provide public services to local populations and to enhance stability in liberated areas.
"The major, praise-worthy efforts by the coalition are clear to anybody who has been following the events," security expert Mohammed al-Rubaie told Diyaruna.
The coalition has supported the Iraqi army for six years in its fight against ISIS with air coverage and intelligence about the militants' activities and movements, he said, and also has helped the army develop its capabilities.
"As a result of this partnership, we have been able to liberate our cities and still continue to work with the coalition to destroy [ISIS] hideouts, take out its cells, and strike the group's financial revenue streams," he added.
Despite these successes, ISIS remnants continue to pose a threat, al-Rubaie said, as the group escalated attacks during Ramadan while the country's attention was focused on addressing the global coronavirus pandemic.
"The resumption of the ISIS operations, even if on a limited scope, requires us to keep up military pressure and co-ordination with coalition forces to eliminate these small groups," he said.
Coalition airstrikes target ISIS
International coalition aircraft on Thursday carried out 26 airstrikes that destroyed 46 mountain caves in Qara Jogh in Iraq's Makhmour district, killing 19 ISIS elements who were holed up inside them, an official statement said.
Since November, the coalition has carried out more than 1,000 operations against ISIS, with an average of 100 per month since the beginning of this year.
"The international coalition possesses indispensable advanced air and military capabilities that are necessary to defeating the enemy," military expert Jalil Khalaf told Diyaruna.
ISIS remnants have recently begun to regroup in the country's mountains and desert areas, he cautioned.
"We have achieved great accomplishments together with our allies, first and foremost the US, in preventing its expansion in Iraq, the region and the world," he said. "Our joint efforts to eliminate the group's remnants should not stop."
Training and armament provided by the international coalition has contributed to the readiness of the Iraqi forces, Khalaf noted, "making them today more capable and skilled in addressing the terrorists' threats".
"It is in our interest to tighten our partnership with the coalition, and we hope that the new [Iraqi] government will take this partnership forward," he said.