Terrorism
|
2019-11-27
6 dead in Baghdad blasts amid deadly protests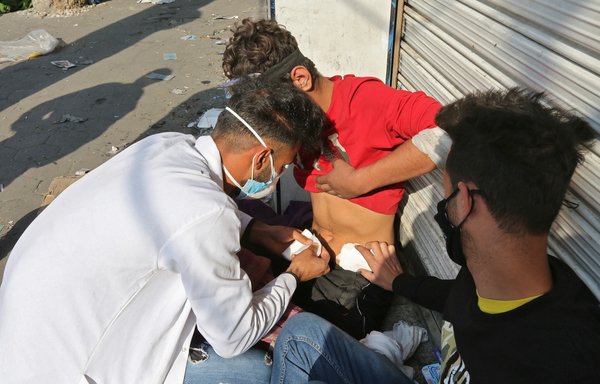 Six people were killed in near-simultaneous blasts across Iraq's capital late Tuesday (November 26th), medics and a security source said, amid deadly anti-government protests that have rocked Baghdad and southern Iraq for weeks.
There was no immediate claim of responsibility for the three explosions, which were the first such violence in the capital after months of relative calm since the ouster of the "Islamic State of Iraq and Syria" (ISIS) from the country.
The blasts were caused by two explosives-laden motorcycles and a roadside bomb and hit three Shia neighbourhoods of Baghdad, according to medical and security sources.
The three explosions went off just after Iraqis had celebrated a football win against Qatar in the Gulf Cup.
Around a dozen people were wounded and taken to Baghdad hospitals already treating scores of demonstrators hurt earlier in the day in protests.
Some Iraqis on social media have blamed Iran-backed Iraqi militias for being behind the attacks.
Rallies demanding deep-rooted regime change erupted in early October across Baghdad and southern Iraq, leaving more than 350 people dead and around 15,000 wounded.