The Iraqi government has been working to mend the societal rift that was created after the "Islamic State of Iraq and Syria" (ISIS) controlled parts of Iraq and which had prevented the return of many displaced families to their areas, notably in Anbar province.
The Ministry of Migration and Displacement "has been working for quite some time to create a stable social environment in communities that have been liberated from ISIS", said Mustafa Hamid, director of the ministry's Anbar office.
As a result, around 400 families have returned to their original areas in Anbar this year, he told Diyaruna on Monday (September 16th).
"After Anbar's liberation in late 2017, we began our efforts to overcome all the challenges that were hindering the return of internally displaced people [IDPs] to their original communities," he said.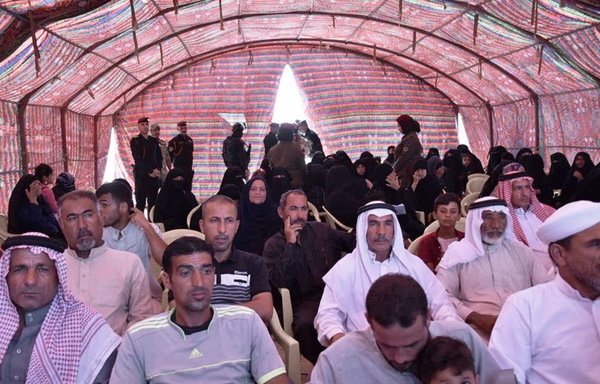 Societal disputes and conflicts "have been some of the main obstacles we have faced and have worked hard to address in order to ensure stability in liberated areas", he said.
The ministry set up two years ago several reconciliation sub-committees which comprise representatives of Anbar tribal leaders and dignitaries, as well as security and local government officials, he said.
These committees have been working to approve and implement measures that aim to resolve disputes among residents, consolidate reconciliation and tolerance, and overcome all the effects left behind by ISIS to fracture social ties in Iraqi communities, he said.
The committees have held several consultative conferences and meetings with Anbar's tribes in order to "engage in dialogue and foster co-operation", Hamid said.
About 400 families have returned to their homes and occupations this year and "are living their daily life as normal", he said, noting that no disputes or violent incidents have been recorded.
"This means that our endeavours are today on the right track and are achieving good results," he added.