Crime & Justice
|
2019-04-30
Iran-backed militia leader threatens Iraqi police
By Alaa Hussain in Baghdad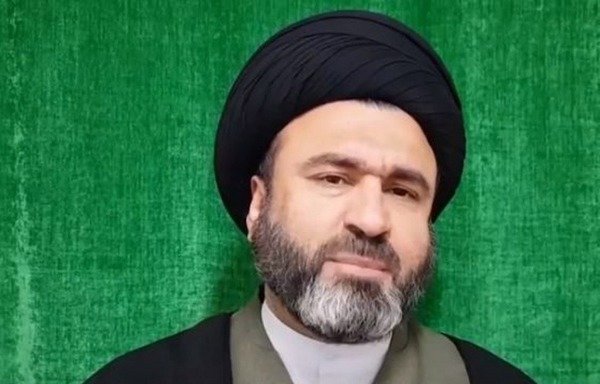 The leader of an Iran-backed militia operating in Iraq recently issued a violent threat to an Iraqi police officer who had arrested an Iranian cleric on suspicion of smuggling illegal drugs.
The graphic nature of the threat sparked widespread outrage in Iraq.
In a widely circulated video, Jaish al-Mukhtar leader Watheq al-Battat, who resides in Iran, threatened to kill a top-ranking Iraqi police officer and his family, gouge his eyes out and turn his head into an ashtray.
He made the threat after the police officer arrested an Iranian cleric.
In an earlier video the police officer, Shayaa al-Maliki, was seen arresting a cleric charged with dealing illegal drugs as he crossed into Basra from Iran.
Iraq's Interior Ministry on April 17th announced it would prosecute al-Battat for using "barbaric retaliatory language" that was no different than that used by "Islamic State of Iraq and Syria" (ISIS) elements.
Al-Battat's threats triggered an outcry among Basra's tribal leaders and activists, who took to social media to express their anger and express their support for the Iraqi police officer.
Videos posted online showed hundreds of Basra tribesmen forming a protective cordon around al-Maliki's house, chanting songs mocking al-Battat and threatening to respond to him.
The police officer's cousin, Saad al-Hamoudi al-Maliki, told Diyaruna al-Maliki did not arrest the cleric unjustly, but rather on the basis of confessions of individuals who had been arrested on charges related to the smuggling.
Arrest warrant issued
The Interior Ministry meanwhile issued an arrest warrant for al-Battat on charges of threatening to kill a police officer, Basra police chief Maj. Gen. Rashid Fleih told Diyaruna.
The ministry has directed its legal department to file a lawsuit against him so he faces justice for the threats he made that undermine the rule of law, it said in a statement.
"The law must apply to everyone, and the judicial police and security official in charge in any area is entitled to follow procedure as prescribed by Iraqi law," political analyst Ghanem al-Aifan told Diyaruna.
No one should receive immunity if the matter relates to enforcing the state's authority, he said, as this would weaken law enforcement and degrade the performance of state institutions.
"We would see administrative chaos in the country," he said, which would "pose a threat to the country's unity and legal due process".
4 COMMENT(S)