Human Rights
|
2019-02-20
Syrian Kurds push for answers on fate of ISIS abductees
By Waleed Abu al-Khair in Cairo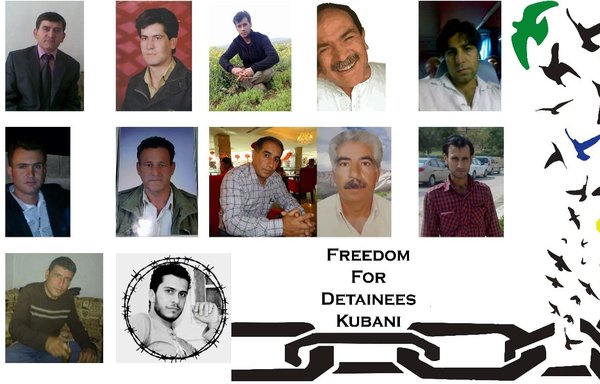 Kurdish youth and activists in Syria have reactivated a social media campaign demanding to know the fate of 1,000 civilians detained by the "Islamic State of Iraq and Syria" (ISIS) over a period of time, most from Kobani.
"We Want Our Detainees Back" campaign co-launcher Hisham Hussein Mahmoud told Diyaruna that his brother, Farhad Imam Mahmoud, was abducted February 19th, 2014.
The campaign's main aim is to appeal to the international community, the UN and international coalition forces for help and any information they can obtain regarding the fate of hundreds of youth detained by ISIS, he said.
Most of the missing youth hail from ​​the Kobani area, he said, and were kidnapped by the group in successive stages when it was present in that area.
The campaign was launched three years ago, he noted, but has been reactivated now that ISIS is facing defeat in Syria, with military operations conducted by the Syrian Democratic Forces (SDF) in Deir Ezzor nearing completion.
"The SDF is now in a position to obtain information on their fate from the hundreds of captured ISIS elements they are holding," Mahmoud said.
"There are a large number of emirs and decision-makers among [the captured ISIS elements] who must know all the ins and outs of the group," he added.
'Families have the right to know'
The campaign's demand is primarily a humanitarian one, Mahmoud said, noting that whatever the outcome, the families -- fathers, mothers, wives and children --- of the detainees have the right to know their fate after all this time.
With the help of these families, the campaign has been documenting the names, photos and locations where the detainees were abducted, he said.
These civilians were detained as they tried to escape the violence and brutality of the group when it besieged the city of Kobani, for Iraq, Turkey or Damascus.
They were detained by ISIS elements in various parts of rural Kobani and rural Manbij, and later in rural Aleppo and near the Turkish border, Mahmoud said.
After the battle to liberate Manbij in August 2016, a number of students who had been held by the group were released as a result of pressure put on ISIS units captured at that time, he noted.