The Iraqi government recently launched an initiative to support youth-led small and medium sized enterprises (SMEs), especially those in areas liberated from the Islamic State of Iraq and Syria" (ISIS).
"Pioneers of Iraq", which kicked off September 13th, intends to address the problem of youth unemployment, organisers said.
The initiative is supported by Iraq's Central Bank, the World Bank, the Iraqi Private Banking Syndicate and the Iraqi Media Network, among others.
Central Bank spokesman Aysar Jabbar described Pioneers of Iraq as "a vital project", telling Diyaruna he hoped it would achieve positive results and contribute towards the country's economic and social development.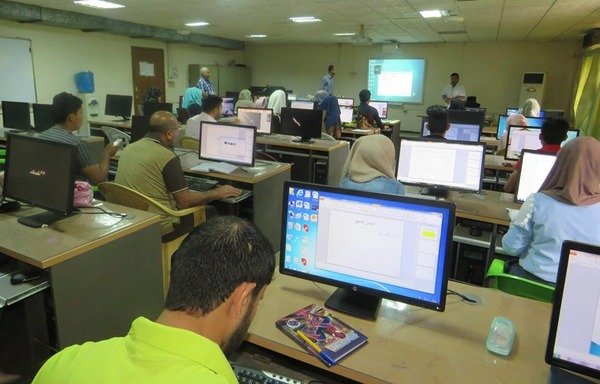 "Our initiative focuses on finding a platform for young people that serves as an incubator for their ideas and visions and a way to provide financial support so they can build SMEs and overcome challenges," he said.
"This support plan does not exclusively focus on one area," he said, adding that participants have "complete freedom to choose which project they would like to pursue, based on their skillset and whether it would be income-generating".
Specialities include commerce, handicrafts, education and tourism, Jabbar said.
There is no set timeline for the initiative, he said, nor is there a specific number of beneficiaries: "Anyone can apply, but priority goes to those youths from cities that have been liberated from terrorism."
Providing additional support
Young people from areas previously controlled by ISIS "have suffered immensely as a result of displacement, acts of terrorism and war", Jabbar said.
They are therefore in need of additional support to ensure they are able to participate in the economic development of their cities, he added.
The initiative "supports projects that can have actual on-the-ground implementation, along with feasibility studies and careful planning", he said.
"The hope is that these projects will not only contribute towards providing employment opportunities for the business owners, but also for other young people at a later stage," he added.
Youth account for about a third of the Iraqi population, the Ministry of Planning reported in August, with 27.4% of the population classified as young people.
The number of unemployed youth stands at 22.6%, according to the report.
Creating success stories
"The idea behind the Pioneers of Iraq initiative is based on giving young people the right opportunity to achieve their goals and realise their aspirations," said Wadie Nouri al-Hanthal, chairman of the Iraqi Private Banking Syndicate.
"We want to create success stories that young people, their families and we would be proud of," he told Diyaruna.
There is huge potential in these young people, he said, but they often lack the necessary expertise and support.
"We are focusing on conducting trainings, as our contribution is geared towards building capacity for young people to enable them to better plan and manage their own businesses," al-Hanthal said.
The syndicate "has trained a large number of young people across a range of vocational and educational disciplines, including 50 male and female graduates this year as part of a rehabilitation project called Youth Enablement", he said.
Most of the graduates of that programme have found jobs, he added.
"This is what we aim to do with this initiative," a-Hanthal said. "To encourage young people, especially those with college degrees, to not wait around for a public sector job but to build their own skillset and start their own businesses."
"We will open a variety of courses and focus our efforts on young people from liberated cities, so as not to leave the door open for terrorists to take advantage of them and their unemployment," he said.
Maintaining stability
The initiative to support young people is a "noteworthy step", said Muhannad al-Awmari, media officer for the Network of Civil Society Organisations in Ninawa.
"Unemployment is one of the biggest challenges facing youth today, and this is especially the case for university educated individuals," he told Diyaruna.
Providing training, funding and support for businesses run by youths is "a necessary step" in confronting unemployment and providing sources of income for them, he said.
"In the liberated provinces, we are in dire need of such projects, due to their role in maintaining stability in cities and improving conditions," al-Awmari added.