Representatives from the Iraqi government and the World Bank are discussing a bundle of joint programmes aimed at supporting vulnerable social groups.
The two sides in early June approved a plan for "strategic" bilateral action that focuses on providing an environment conducive to supporting unskilled individuals to help them become productive members of society.
The plan involves a $200 million World Bank loan to Iraq for the implementation of an emergency programme to support stability and resilience, said Raed Jabbar Bahidh, director general of the department of labour and vocational training at the Ministry of Labour.
"This plan includes a host of programmes and activities geared towards supporting economically challenged segments of society or those living under the poverty line and others who are jobless and rely on international aid for sustenance," he said.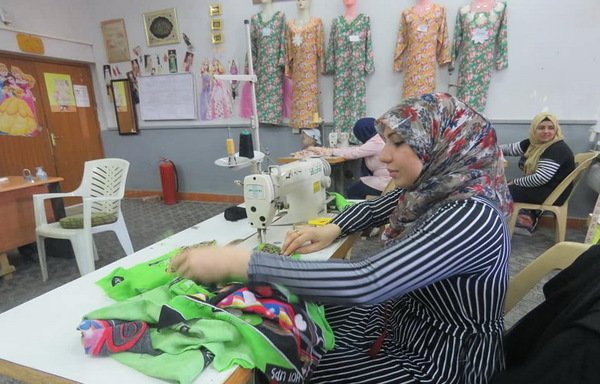 Among these programmes is the "Resilient Safety Network", whose goal is to strengthen national protection and social welfare networks by reaching the poorest citizens directly and covering their basic needs, he told Diyaruna.
The "Cash for Work" programme is another effective way of absorbing unemployed youths by creating employment opportunities for them that utilise their skills in infrastructure and reconstruction projects in return for specified wages, Bahidh said.
The plan also includes the "Economic Revival" programme, which is considered the most important, not only for beneficiaries but also for the national economy, he said.
The Ministry of Labour is seeking to launch the programme on a trial basis before developing a plan for expanding it in the future, according to Bahidh.
Initially, about 1,000 individuals will be chosen from families that receive monthly aid from the state to enroll in courses to develop their capabilities.
They will also be given loans to start small businesses, he said.
This type of programme, according to Bahidh, has been implemented in several countries including Yemen, Lebanon and Turkey and achieved positive results. If it is similarly successful in Iraq, it can be expanded to include a larger number of beneficiaries.
Ministry officials are continuing discussions with World Bank representatives to launch all these programmes within the framework of a strategic action plan over three years, he said.
Transforming the Iraqi economy
Economic reform and administrative procedures are essential to ensuring that such programmes do not flounder and efforts are not squandered, experts say.
Funding is an integral part of any plan and the World Bank has made financial contributions to Iraq since 2004 to overcome this challenge, said Abdul Rahman al-Mashhadani, an economics professor at al-Iraqia University.
"Also important is the need for efficient management and reforms that run parallel to the development plans and humanitarian support so we do not add to the delayed and ghost projects in the country that currently stand at 10,000 projects," he said.
It is important to put in place sound plans for such programmes by conducting thorough studies and bypassing all the administrative bureaucracy and corruption, al-Mashhadani told Diyaruna.
If the programmes under the collaboration plan with the World Bank are successful, it will help impoverished people withstand their difficult economic conditions and revive the economy, he said.
It will also help "reduce the financial pressure on the state and its employee base, which has ballooned over the past two decades from 1 million to 4.5 million government employees", according to al-Mashhadani.
The government should not only focus on impoverished social segments but also those with a limited income or who are part of the gig economy, as they also need support, said economic analyst Bassem Jamil Antoine.
"It is necessary to move towards building capacity for beneficiaries with the skills needed in the job market and to help them launch and develop their businesses to overcome challenges," he told Diyaruna.
This support "will ensure the transformation of the Iraqi economy from rentier to productive and will build the foundations for development as well as a vibrant private sector that can absorb unemployment and reduce poverty", he said.
"In light of the annual population growth in Iraq, which has reached 3%, we need to jump start all development efforts and provide the necessary facilities and assistance as well as enhance the performance of state agencies to better manage development and fight corruption," Antoine said.