Tahrir al-Sham has begun imposing new taxes on residents in areas of northern Syria it administers through its so-called National Salvation Government, specifically in Idlib province, rural Hama and rural Aleppo, a local activist said.
In recent months, the extremist alliance has sought to replace the Syrian Interim Government with its own; raiding its offices, detaining staff members and ordering them to vacate their offices and redirect revenue to the alliance.
In addition to imposing new taxes on residents, Tahrir al-Sham is now trying to seize control of local councils and other institutions that affect their daily lives.
Tahrir al-Sham on Wednesday (May 16th) distributed a directive to local councils in Idlib, rural Homs and Hama, issued through the interim government's Ministry of Local Administration and Services, activist Musab Assaf told Diyaruna.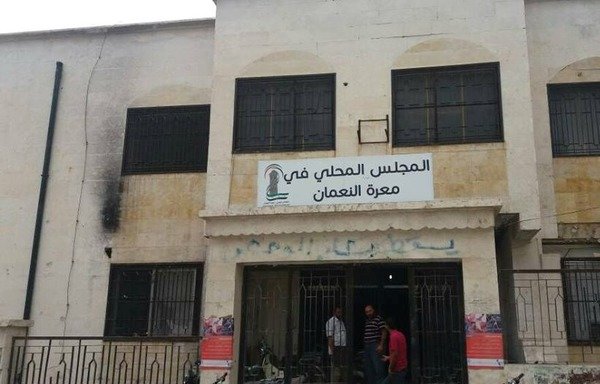 This directive instructed electricity generator workers to collect sanitation taxes, report defaulters and cut off their power supply, further stipulating that generator owners were obligated to cover the unpaid taxes.
Teams from the ministry then collect the paid taxes from generator owners when they pay their own taxes, Assaf said.
Increasing the burden on residents
The move has led to heightened tension in the region, Assaf said, noting that the directive coincided with the start of Ramadan.
This will increase the burden on the region's residents, who are already dealing with an economic crisis and widespread unemployment, he said.
Additionally, he said, sanitation services are not being provided. Residents have taken it upon themselves to do the waste collection, in co-operation with the local councils, which refuse to work with the salvation government.
Tension prevails in the Idlib region between Tahrir al-Sham and the local councils, which refuse to co-operate or work with the salvation government.
Meanwhile, Tahrir al-Sham is trying to impose its authority by force to increase its intake of revenue, Assaf said.
In the city of Darat Azza, a Tahrir al-Sham patrol impounded two local council vehicles after the council refused to hand over the city's bakery to the alliance, since its offers the bread to residents free of charge, he said.
And residents in Maarat al-Numan have been constantly clashing with Tahrir al-Sham patrols since the group dissolved the local council and appointed a new one affiliated with it in its place.
Maarat al-Numan residents refused to hold local council elections or appoint new council members, and insist on working only with the local council they elected.