Through the guise of a "rescue government", Tahrir al-Sham dissolved the local council in the city of Ariha in rural Idlib province, and cut off electricity from the city to punish its residents for refusing to pay a new tax to the group, a local activist told Diyaruna.
The National Rescue Government, formed on November 2nd, is considered by many to be a front for Tahrir al-Sham, an extremist alliance dominated by the former al-Nusra Front (ANF).
"Tension is building up between Ariha's population and Tahrir al-Sham elements after the city's local council was dissolved and replaced by a new council appointed by the rescue government," said Idlib-based activist Musab Assaf, who asked to use a pseudonym for safety reasons.
"The crisis started when the city's residents refused to pay a new 'service tax' imposed by the group," he said.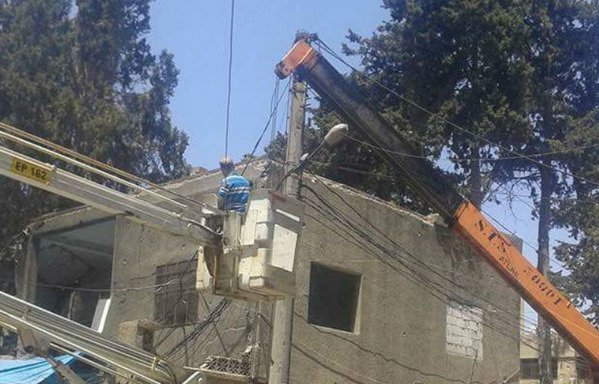 Tahrir al-Sham directed that each household must pay 1,500 Syrian pounds ($2.91) in service tax, even though they already pay monthly water and electricity fees to the local council, Assaf said.
"The local council rejected the rescue government's decision to dissolve it," he said, noting that the council on Wednesday (December 6th) issued a statement affirming that it will continue to perform its duties and that only the city's residents have the authority to dissolve it.
Heightened tensions
Tahrir al-Sham had dismissed Ariha's director of electricity Mustafa Sanna for refusing to collect the new tax and appointed one of the group's elements in his place to perform the collection.
After dissolving the local council, the group cut off electricity from the city in retaliation, Assaf said.
Tahrir al-Sham elements also tried to arrest some residents who rejected the new tax, he said, "but the residents stood up to them, which dramatically heightened tensions".
The tension spread to Ariha's market when the group's elements attempted to remove the awnings from the vendors' stalls and informed the vendors they must apply for work permits with the new council and pay outstanding fees.
"Tahrir al-Sham is trying through these measures to increase its revenue in any way at the expense of the local population," he said.
"The electricity generators in service throughout Ariha and other cities are run by the group, as are the bakeries," he said, noting that despite the significant drop in fuel prices, the group has not lowered the price of electricity or bread.
This has further increased the friction between the residents and Tahrir al-Sham, he added.