Residents of Anbar province, many of them returning internally displaced persons (IDPs), are preparing to vote in the first parliamentary elections since the 2016 ouster of the "Islamic State of Iraq and Syria" (ISIS).
Billboards and campaign posters can be seen across the province in the run-up to the election in places designated by Anbar municipality.
"All the administrative districts are ready for the parliamentary elections," Anbar provincial council chairman Ahmed Hameed told Diyaruna.
Preparations for the May 12th elections are on target thanks to "continued efforts from the Electoral Commission and its staff", he said.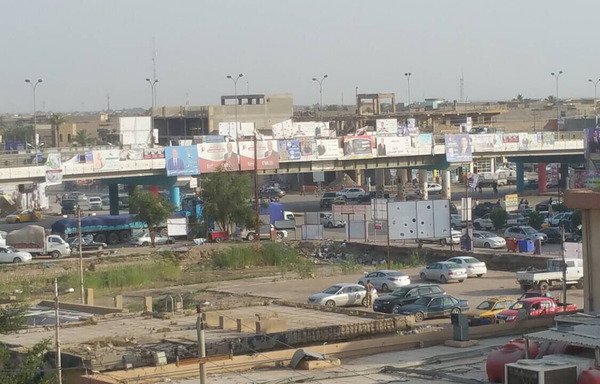 "The media campaigns of the candidates are going according to the letter of the law and within agreed guidelines," he said. "There has not yet been a breach or legal violation brought against any of the campaigns in all of the cities of Anbar."
"All government agencies and organisations have been urging people to go out and vote," he added.
This year's election candidates include a number of newcomers to the political scene, he said, "which means people in Anbar are putting their hopes on promising up-and-coming talent".
'Freedom to choose'
"Security and stability in Ramadi and all other parts of Anbar have made preparations for the parliamentary elections possible," Ramadi mayor Ibrahim al-Awsaj told Diyaruna.
Governance broke down under ISIS rule, he said, pointing out that the group took the rule of law into its own hands, and "would kill and issue fatwas accusing government employees of being infidels or apostates".
"However, now life is back to normal and people have the freedom to choose their representatives and put a new government in parliament," he said.
"What is great and new about this election is significant participation from young candidates, tribal figures and people from the legal profession, as well as female candidates," he said.
The media campaigns of all candidates are going according to the guidelines of the Electoral Commission office in Anbar, Fallujah-based legal expert Ayman al-Hakim told Diyaruna.
"There also are campaigns to raise awareness of the importance of voting and choosing capable and qualified candidates," he said.
"Each candidate in Anbar has a different campaign programme, which has given Anbar voters a larger selection of candidates to choose from to realise their dreams," he said.
These include the provision of "security and stability, increasing people's incomes, improving the lot of unemployed youth, fighting terrorism and eradicating financial and administrative corruption", he said.
'We want to achieve results'
"The upcoming elections bring hope to young people who want a serious government," said Mahmoud al-Shujairi, a 50-year-old retiree from Heet.
The new government must be capable of addressing issues related to unemployment and compensation for the families of martyred and wounded security personnel and those affected by terrorist operations, he told Diyaruna.
"We have noticed public gatherings, seminars and conferences being held in Heet and other areas in Anbar for candidates done in a civilised way, rather than attacking opponents," he said.
"We will take part in the parliamentary elections, and we will not allow terrorism to rob us of our right to live with dignity under the rule of law that has allowed us to regain control of our land after three years of displacement," he added.
What Anbar went through with ISIS "prompted us to support the security services, since they gave us back our homes", Ramadi resident and registered election monitor Dhamya al-Hassani, 33, told Diyaruna.
"A lot has changed since we came back, and we want to achieve results in the upcoming elections," she said.
"We will vote in the elections, and we have female candidates in Anbar whom we strongly support, so that women have female representatives in parliament," she added, calling on all registered voters to cast their ballots on May 12th.