Syrian opposition factions on Thursday (February 8th) repelled an attack by an "Islamic State of Iraq and Syria" (ISIS) faction near the Daraa province town of Hayt in southern Syria, a Free Syrian Army (FSA) officer told Diyaruna.
A large number of elements of ISIS affiliate Jaish Khalid ibn al-Walid were killed or wounded in the attack.
FSA elements stationed in Daraa successfully repelled the large-scale offensive, in which the group attempted to storm the town of Hayt, said officer Yasser al-Turkmani of the Tawheed Kataib Horan Brigade, which is part of the FSA.
The fighting, which began late on Wednesday, continued until the early hours of Thursday morning, and left a large number of casualties, he told Diyaruna.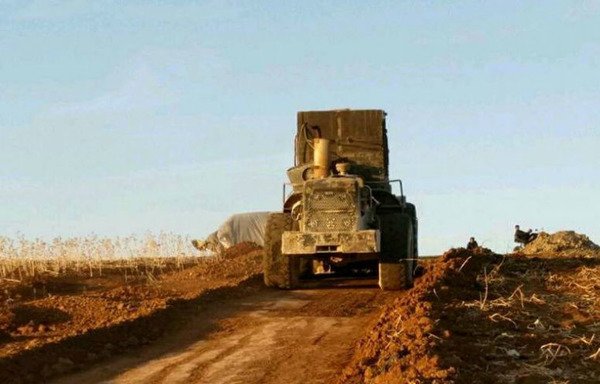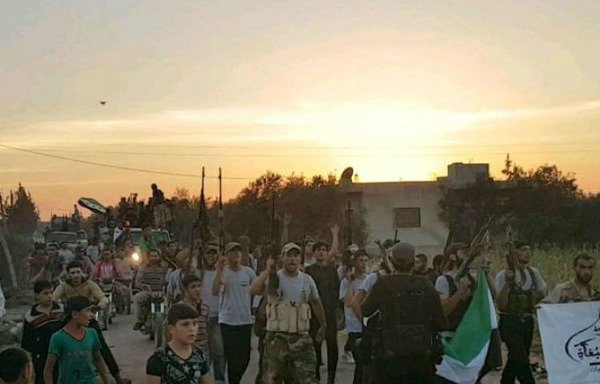 Ten Jaish Khalid ibn al-Walid elements were confirmed dead, and a similar number wounded, he said, with the Syrian Observatory for Human Rights giving a higher toll.
Two military vehicles were disabled as they tried to clear a path for the ISIS affiliate, and a car bomb was blown up as the driver attempted to reach FSA positions, he added.
Five FSA fighters were killed in the fighting.
FSA gives ISIS an ultimatum
Jaish Khalid ibn al-Walid has reportedly suffered heavy casualties over the past few days on most fronts in the Yarmouk basin area, al-Turkmani said.
Prior to the recent attack, the Hayt front had been quiet for more than six months, he said.
"ISIS had besieged Hayt, but all its attempts to storm it had failed," he said, noting that "FSA factions in Yarmouk and Daraa have decided to eliminate the presence of ISIS and its affiliates, and of Jaish Khaled ibn al-Walid in particular".
FSA factions in Daraa united to fight ISIS under a joint operations room known as the "Operations Room to Repel the Aggressors", he said.
The operations room, which comprises more than 20 opposition factions, issued ISIS and its affiliates an ultimatum that ended at the beginning of February.
Since then, southern rural Qunaitra province and western rural Daraa have been witnessing fierce battles, al-Turkmani said.
FSA operations targeting ISIS are taking place in Hayt and the Jubeiliyah and al-Hajez al-Rubaii (quadruple checkpoint) areas, with the aim of ending its control over several areas, including Sahem, Tasil, the Ghashtra hills and Adwan.