Security
|
2017-12-21
Life slowly returns to Anbar's liberated cities
By Alaa Hussain in Baghdad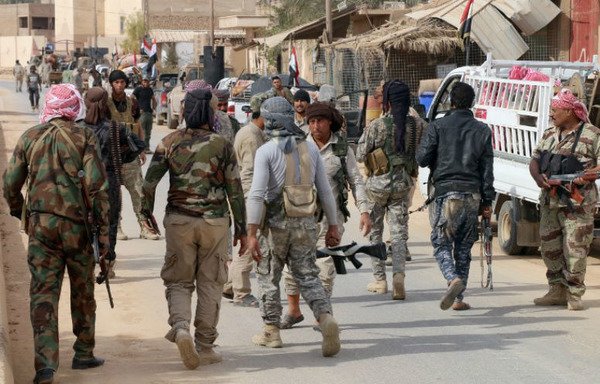 Liberated Iraqi cities are springing back to life as businesses and schools resume their operations and displaced residents start making their way back home.
Prime Minister Haider al-Abbadi announced on December 9th victory in a 3-year war against the "Islamic State of Iraq and Syria" (ISIS) and the restoration of control over the country's entire territory.
In the cities of Rawa and neighbouring al-Qaim in westernmost Anbar province, markets are bustling with shoppers and people are going about their business as usual, despite the destruction and devastation left behind by years of ISIS rule.
Local officials say schools are once again receiving students and state employees are back to work in defiance of all the difficulties the cities are facing following their liberation.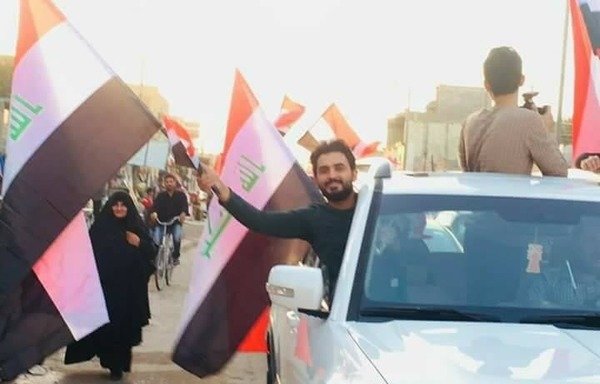 Located in the westernmost part of the country and surrounded by the desert, the two cities have long been a hideout for terrorist groups. But now that they have been cleared of ISIS, stability and security are slowly coming back.
Iraqi forces announced the liberation of Rawa on November 17th, just two weeks after the expulsion of ISIS elements from the nearby town of al-Qaim.
Services resume
"Life has returned to normal in Rawa, and basic services such as water, electricity and health care are gradually resuming as available resources allow," Rawa mayor Hussein al-Okaidi told Diyaruna.
Directorate of electricity distribution workers have begun removing improvised explosive devices (IEDs) from the national power station in the city, he said, and are also working to repair damaged power transmission towers.
Residents are currently being supplied with electricity from generators 24 hours a day, he told Diyaruna.
The water department has succeeded in delivering water to residents, he added, while the Ministry of Health has provided a fully staffed mobile hospital and a health centre that provide round-the-clock services to city residents.
Municipality departments have for their part begun a drive to lift the rubble, open the roads and provide municipal services to residents.
Challenges remain
The biggest challenge facing the city, however, is that of booby-trapped houses, which makes it difficult for the owners of those houses to return, al-Okaidi said.
About 310 families have stayed or returned to Rawa over the past few months, he said, but many remain in Baghdad or the Kurdish region where they had fled after ISIS took control of their city.
Al-Qaim local council chairman Nazim Bardan told Diyaruna the displacement crisis has also hit al-Qaim, which remains largely empty of its residents.
He estimated the number of al-Qaim residents displaced to camps and other Iraqi cities at 120,000 people, and to the desert areas around the city at 20,000, expressing his hope that many of them will return voluntarily in the coming days.
"However, life has returned to normal and the markets have reopened their doors in the residential districts that were not abandoned by their residents and those whose displaced residents returned after the liberation," he said.
These include the districts of al-Obeidi, Saada and Jreiji, he added.
No fears of infiltration by ISIS
Bardan said al-Qaim residents are not afraid of ISIS coming back to their city, despite its proximity to the Syrian border and to vast desert areas.
Iraqi forces have secured the al-Jazeera desert valley stretching from Anbar to Ninawa province, and have started setting up a sand barrier and barbed wire along the Syria border to prevent any cross-border infiltration attempts.
ISIS is collapsing, Bardan said, adding that the group "no longer has large strong bases from which to launch any new attack".
Still, he cautioned against potential and sporadic attacks that could still target western Anbar, noting that security in al-Qaim is maintained by the army's 8th Division, the Ministry of Interior's Border Guard Brigades, tribal forces and Emergency Response Units (ERU) of the Anbar police and al-Qaim police.
Bridging social divides
Civil activist Othman Jumaa, who heads the Renaissance Pioneers Organisation for Development and Service Work, told Diyaruna that ISIS's oppressive policies and abject brutality in al-Qaim and Rawa have taught its residents an unforgettable lesson about the true nature of the group.
"Under ISIS's rule, the two cities faced many problems as some of the families were tricked into co-operating with the group, which led to conflicts between them and other families," he said.
"This negatively impacted the social fabric of the [region]," he added.
"Today, residents know full well that these groups did not come to serve the interest of the people, but rather to shed their blood, harm them financially and economically, plunder public and private funds and disrupt the social peace," Jumaa said.
He called for concerted efforts with other communities to bridge the social divides, expressing his hope that positive results can be achieved in the next phase.