As the "Islamic State of Iraq and the Levant" (ISIL) continues to lose territory and influence, it has been attempting to raise a new generation of fighters who will be more lethal than the current crop, experts warn.
In its annual EU Terrorism Situation and Trend Report (TE-SAT), issued in July, European police agency Europol cautioned that children of foreign fighters living under ISIL's control in Iraq and Syria are of "particular concern".
They are vulnerable to the group's indoctrination, and are being trained to become the "next generation" of terrorists, the report said.
"In their propaganda, ISIL has often shown that they train these minors to become the next generation of foreign terrorist fighters, which may pose a future security threat to member states," the report said.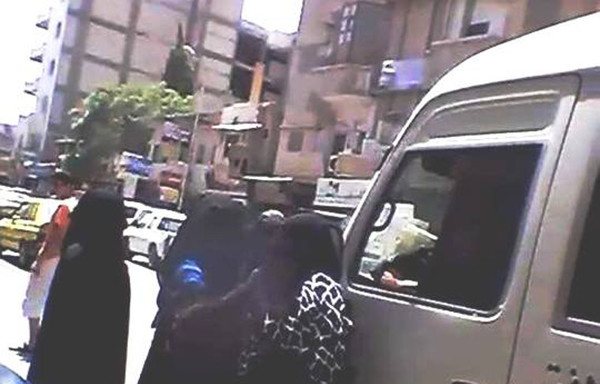 "Some returnees will perpetuate the terrorist threat to the EU via facilitation, fundraising, recruitment and radicalisation activities," it said. "They may also serve as role models for future would-be violent jihadists."
Europol estimates that more than 5,000 Europeans have travelled to terrorist training camps abroad, including those run by ISIL in Iraq and Syria.
In a March 2016 study, "The Children of Islamic State", London-based counter-extremism think tank the Quilliam Foundation estimated there were 31,000 pregnant women in ISIL-controlled territories.
"The future of children born and raised in [ISIL territory] is a pertinent and pressing problem, requiring the immediate attention of the international community," the report said.
Early indoctrination
Children born in ISIL territory pose a major future threat, as they will join ISIL's ranks and be indoctrinated with its ideology from an early age, said Egyptian military analyst and retired army officer Maj. Gen. Abdul-Karim Ahmed.
The threat is not just confined to areas under ISIL control, but extends to areas outside Syria and Iraq, he told Diyaruna.
These children "will not only become fighters who defend the group's areas but could also, given the group's criminal mindset, become ticking time-bombs scattered across the world", he said.
ISIL has set up so-called "Cubs of the Caliphate" training camps in areas under its control, which are "well protected and tended to", Ahmed said.
"If the group uses these children at a young age, they would undoubtedly be enrolled in suicide bomber squads or reconnaissance mission teams in dangerous areas," he said.
It would be easier for the group to use children in suicide attacks in combat zones, he added, as this makes it harder to target them when so many families and children are escaping from areas under ISIL control on a daily basis.
Luring women to the 'caliphate'
Since its inception, the group has sought to recruit girls and women, with its media machine continuously promoting the "land of the caliphate", said Sami Gheit, a researcher with Al-Sharq Centre for Regional and Strategic Studies.
Hundreds of women have fallen into the recruitment trap as a result of this propaganda, he told Diyaruna, taken in by the promise of marriage and life in ISIL's "state".
Those female recruits were generally assigned non-combat tasks, he said, with the exception of the women-only brigades that were assigned al-hesba ("religious police") tasks in major cities such as al-Raqa, Manbij and al-Bab.
ISIL also abducted hundreds of girls, particularly from the Yazidi community in Iraq, and distributed them among its fighters or sold them as slaves, Gheit said, "thus reaching the height of criminality and inhumanity in its actions and practices".
"It was obvious that the group had planned from the outset to build a new generation of fighters who are loyal to it and would be more lethal than its older recruited fighters," he said.
Child robots devoid of will
Children born in ISIL-controlled territory are indoctrinated and de-sensitised since birth, said child psychologist Enas al-Jamal, who lectures at Egypt's Ain Shams University.
"It is natural that their heads would be filled with the group's criminal ideas, which will be ingrained in their minds as the absolute truth on which they were raised," she told Diyaruna.
"They will be put through training camps at an early age, where they will be trained and taught the group's ways and methods," she said, adding that the older they get, the harder it will be to rehabilitate them.
"They will be more like robots, devoid of will and the ability to think, and their sole mission will be to carry out the tasks entrusted to them," she said.
The other major threat relates to the women and girls themselves "because they are being stripped of their will and turned into procreation machines, and are consequently subjected to constant rape", al-Jamal said.
This leads to serious psychological problems that require a long period of psychotherapy and rehabilitation before they can return to normal life, she said.
Al-Jamal stressed the need for "concerted international efforts to address this very serious danger that threatens the entire world".