Iran's discredited proposal to form a naval alliance is failing to find traction with countries in the region, as observers say the idea is based upon "lending legitimacy" to Iran's continuing campaign of instability and aggression.
In a June 2 statement announcing Iran's intention to form a naval alliance in the Gulf, Iranian navy commander Adm. Shahram Irani claimed the new military formation would protect navigation in regional waters.
He named the members of the alliance as Iraq, Saudi Arabia, the United Arab Emirates (UAE), Qatar, Bahrain, Pakistan and India.
The proposed alliance has been touted by Russia and China, which in March held the most recent of their regular joint naval drills with Iran in the Gulf of Oman.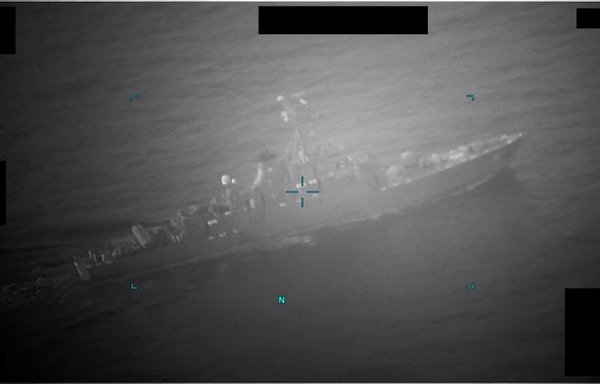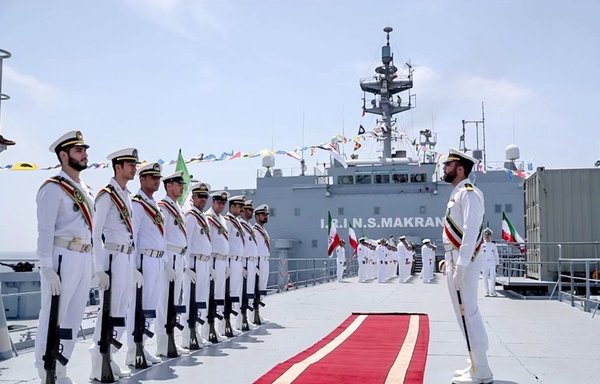 The idea of an Iranian-Gulf alliance was first discussed in November 2019, when Iran proposed the so-called "Hormuz Peace Initiative" to ensure security and freedom of navigation in the Gulf.
Given tensions between Iran and the Gulf states, the idea was not approved.
This time, Iran is evidently counting on its China-brokered agreement with Saudi Arabia, inked in March, which has cleared the path to resume diplomatic relations with Riyadh and other Gulf states.
But many observers describe the likelihood of such an alliance as low.
'Absurd idea'
The idea of a naval alliance in the Gulf is "absurd", analysts told Al-Mashareq, describing it as an unachievable dream, given the Iranian regime's hostile policies in the region, which threaten stability and peace.
There is little trust for Iran among its neighbours for various reasons, they said, including the dispute between Iran and the UAE over three islands -- Abu Musa, Greater Tunb and Lesser Tunb.
Just on Wednesday (August 2), Iran's Islamic Revolutionary Guard Corps (IRGC) landed forces on Abu Musa and Greater Tunb during military drills, with ships, drones and missile units taking part, Iran's state-run IRNA news agency reported.
"We always try for security and tranquility; it is our way," IRGC chief Gen. Hossein Salami said in a televised address during the drill.
"It defies reason that Iran, the number one cause of regional instability, claims it wants to form a naval security alliance to protect the very waters it threatens," said Combined Maritime Forces (CMF) spokesman Tim Hawkins.
Kuwait has been "deliberately slow" in responding to Iran about the alliance, according to an unnamed high-ranking source in the Kuwaiti Supreme National Security Council, Kuwaiti daily Al-Jarida reported.
The sultanate of Oman meanwhile informed Tehran that it does not intend to enter any alliance, as it plans to maintain its policy of neutrality and is therefore not interested in joining, according to Al-Jarida.
"The Gulf states do not want this [alliance] at all," Emile Hokayem, a senior Middle East security fellow at the International Institute for Strategic Studies (IISS), said in a social media post.
Gulf officials are saying there has been "no such agreement with Iran", he said.
Despite the improvement in Iran-Saudi ties, relations have not progressed to the point where a military alliance would be seriously considered, analysts said, noting that India and Pakistan also are unlikely to enter an alliance.
Iraqi political researcher Abdul Qader al-Nayel warned the Gulf states not to be duped by Iran's lies or deceitful announcements.
He said these countries should take a look at Iran's regional interference and armed presence, adding, "Iran has a settlement agenda aimed at occupying Arab capitals and swallowing up the region."
Gulf countries should approach the issue with intelligence and caution, he said.
A new alliance would clear the path for further Iranian interference and help Tehran further its expansionist policies, al-Nayel said.
'Malicious action'
"I consider the formation of an alliance a malicious action by Iran aimed at lending legitimacy to the presence of the IRGC in the territorial waters of the Gulf states," al-Nayel said.
"Once these forces are stationed and Iran begins to mislead the international community, claiming that its forces are there to protect maritime navigation, it will proceed to establish military bases," he said.
It "will not withdraw its forces" from these bases, he cautioned, "even if the agreements within the framework cease to exist".
"Iran has made statements about a Gulf naval alliance to gauge the reactions of the Gulf states and major world powers," said political science lecturer Abdullah al-Dakhil of King Saud University in Riyadh.
The resumption of diplomatic relations does not mean the establishment of this kind of alliance would be successful, he said, as a potential alliance is impossible to establish in light of Iran's continued aggression in Gulf waters.
Iran claims the objective of its proposed alliance is to get rid of the unjustified presence of foreign forces in the region, in reference to the presence of US forces, al-Dakhil said.
But Iran does not see any harm in alliances and agreements that allow for China and Russia's influence, he noted.
An increase in China's influence, for example, could have negative political and economic consequences that could plunge the region into new conflict, he said.
China and Russia are behind the idea of Iran's proposed naval alliance, as they intend to compete with the presence of the United States and North Atlantic Treaty Organisation (NATO) members, he said.
Waleed Abu al-Khair contributed to this report from Cairo.