ANKARA -- A senior figure in the "Islamic State of Iraq and Syria" (ISIS) described as slain leader Abu Bakr al-Baghdadi's "right-hand man" has been captured by police in Istanbul, local media reported Sunday (May 2).
Officers detained the Afghan national, whose codename is "Basim", during a joint raid with Turkish intelligence agents in the Atasehir district on the city's Asian side.
Al-Baghdadi was killed in 2019 in a US special forces raid carried out with the help of Kurdish fighters in the northwestern Syrian province of Idlib.
Turkish media reported that the man captured had helped al-Baghdadi hide in Idlib.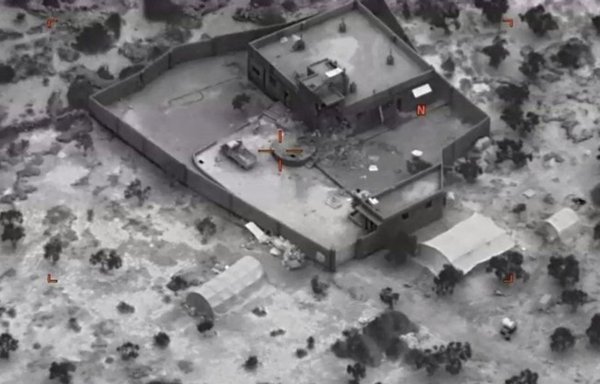 The suspect also was apparently responsible for the extremist group's "so-called military wing", the broadcaster NTV reported.
He arrived in Istanbul with a fake passport and identity card, the channel said, while DHA news agency said he was detained on April 28.
Trained in Afghanistan
Turkey has stepped up the fight against ISIS extremists who have carried out deadly attacks in the country, including the mass shooting at an elite Istanbul nightclub on New Year's Eve of 2016-2017.
After a 17-day manhunt, police detained Abdulkadir Masharipov, a 34-year-old Uzbek national, who confessed to the massacre, in which 39 people were killed.
Istanbul governor Vasip Sahin said at the time that the suspect's fingerprints matched those of the attacker and confirmed he was an Uzbek national and had been trained in Afghanistan.
An Iraqi man was detained with him, as well as three women, one an Egyptian citizen and two others from African states.
"It is clear that the attack was carried out on behalf of ISIS," Sahin said, adding that the other four suspects were likely linked to the group.
Since then, there have been regular police raids to detain ISIS suspects across the country.
Two years ago, in May 2019, a senior US official in Kabul warned that ISIS fighters who waged a bloody campaign in Syria and Iraq were heading to Afghanistan to help plot more attacks.
"We know some have already made their way back here and are trying to transfer the knowledge, skills and experience they learned over there," a senior US intelligence official in Kabul told AFP at the time.