BEIRUT -- In the latest of a string of drug busts, Lebanese customs last week seized five million captagon pills at Beirut port that were hidden inside a tile-making machine.
Three Lebanese citizens were detained over the affair on February 3, AFP reported.
Captagon -- an amphetamine commonly used by fighters in Syria to combat fatigue -- is cheap and easy to manufacture, and experts say there also have been attempts to market it as a low-priced alternative to cocaine.
In another operation on January 30, a Lebanese and a Syrian, in possession of narcotics and weapons, were arrested for drug dealing in Hayy al-Sollom district of Beirut's Hizbullah-dominated southern suburbs.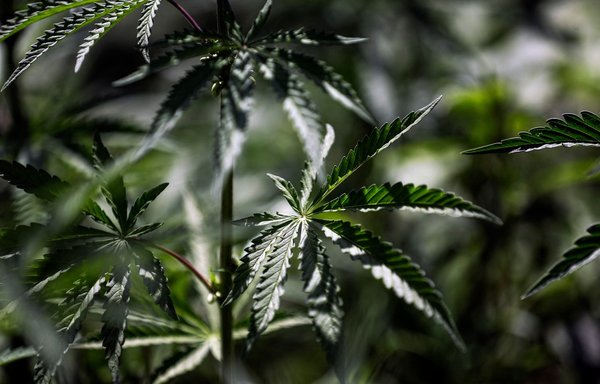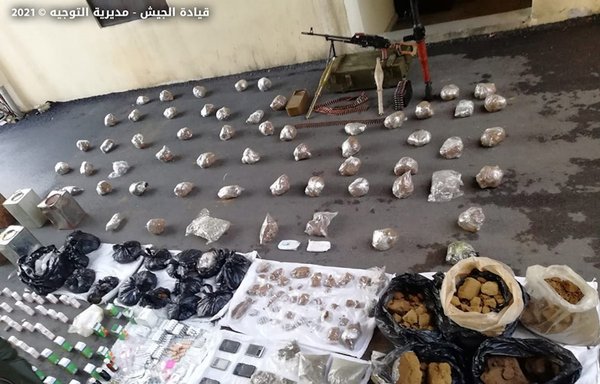 In July last year, Italian authorities seized a record 14-tonne haul of captagon -- or 84 million pills, worth an estimated $1 billion -- that had arrived from Syria to the port of Salerno, south of Naples.
The "Islamic State of Iraq and Syria" (ISIS) was initially thought to be behind the shipment, but in December, a source in the Guardia di Finanza, the Italian finance police, told Arab News it "could be linked" to Hizbullah.
Hizbullah has denied its involvement, but investigations remain under way.
Lebanon's war on drugs
Investigators said the Italian episode "fits a pattern of recent drug cases in the Middle East and Europe linked to the powerful Lebanese militia", the Washington Post said in an August 4 report.
Hizbullah "appears to be growing increasingly reliant on criminal enterprises, including drug smuggling, to finance its operations", US and Middle Eastern analysts told the newspaper.
Once the territory of criminal gangs, drug smuggling has become popular with extremist groups such as ISIS and Hizbullah, who traffic in various types of drugs to finance their activities.
In response, the Lebanese army and Internal Security Forces (ISF) have launched a war on drugs. The Army Command and Central Narcotics Control Bureau of the ISF's Judicial Police Unit have conducted numerous raids on drug dealer and narcotics traffickers.
"The army's security work is divided between the pursuit of terrorist and sleeper or active cells and the war on drugs, to which the army attaches great importance," a military source in the Lebanese army told Al-Mashareq.
"The army is cracking down on [drugs'] sources, factories and distribution network," he said, noting that Gen. Joseph Aoun, commander of the Lebanese Armed Forces, places high importance on the counter-drug effort.
"Unfortunately, the economic situation is driving some people into despair, and consequently they resort to drug use," the source said, adding that as he makes his rounds, Aoun constantly stresses the need to keep youth away from drugs.
Many successful operations
The army has carried out many successful operations which have resulted in the arrest of drug traffickers and smugglers, the military source said.
Police have conducted a series of anti-narcotics operations, including the bust of the largest drug smuggling operation in Lebanon's history on April 10, in which 25 tonnes of hashish were seized.
In August, the Intelligence Directorate arrested 411 people of various nationalities for their involvement in multiple crimes, including drug trafficking, theft, smuggling and possession of weapons and contraband.
According to a Lebanese police source, "drug production, trafficking and trade constitutes an important source of terrorism financing for some groups".
He noted that "some drug traffickers launder their money through investments and projects that are damaging to the economy".
Police play an important role in raising awareness about the dangers of drugs "through various means, including lectures, seminars and publications", he said, adding that this serves as a deterrent and helps to establish "a healthy culture".
Anti-drug initiatives
"The positive effects of anti-drug efforts on society include, first, crime reduction," said Youth Against Drugs (Jeunesse Anti Drogue) president Joseph Hawat.
"Roughly 60 to 70% of inmates in Roumieh prison are there for reasons that are in one way or another connected to drugs," he said -- for drug use, dealing or trafficking, or for committing a crime while under the influence of drugs.
Anti-drug efforts also lead to a "reduction in suicides, depression and traffic accidents", he said, pointing out that global statistics indicate about 30% of fatal traffic accidents are related to drugs.
According to the World Health Organisation, "driving under the influence of alcohol and any psychoactive substance or drug increases the risk of a crash that results in death or serious injuries".
"Combating drugs definitely contributes to providing safety and security, because wherever there are drugs, there is crime," Hawat said.