Reconstruction plans in Ninawa province are hampered by a lack of funds, with "not enough to cover all infrastructure rehabilitation projects", an Iraqi official said Wednesday (June 24th).
As Ninawa commemorates the 6th anniversary of the "Islamic State of Iraq and Syria" (ISIS) takeover of the province, reconstruction still lags behind expectations, said Shirwan al-Dobardani, an Iraqi MP representing Ninawa.
An amount of 600 billion Iraqi dinars (about $500 million) has been allocated to finance reconstruction projects in the province this year, he told Diyaruna.
But those funds "are not commensurate with the large scale of damage in the province, which in some areas such as Mosul's Old City, stands at a level of 90%", driving parliament to declare it a disaster area in 2017, he said.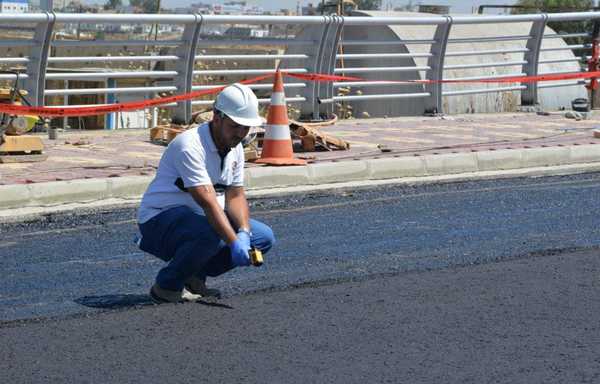 The province needs at least $15 billion for reconstruction efforts, according to official estimates.
The lack of funds today poses a major obstacle to reconstruction plans, said al-Dobardani, "and the problem is further compounded by the current decline in state revenues due to declining oil prices".
Still, efforts to restore normal life are ongoing despite financial challenges and the difficulties caused by the novel coronavirus (COVID-19) pandemic, he said.
Efforts are currently largely confined to restoring water, electricity and municipal services.
Large and strategic projects that involve the rehabilitation of bridges, factories, and medical and educational centres "require a lot of funding", he said.
International organisations have had a "positive role in helping Iraq rehabilitate many schools, hospitals and service facilities", al-Dobardani said.
"Through our ongoing meetings with international partners and friends, we look to arrange for greater support for the province in order to complete all projects included in the reconstruction plans and campaigns," he added.
He also urged to focus on rebuilding the homes destroyed in the war on ISIS -- which in the Old City alone amount to more than 20,000 homes -- in addition to thousands more in Sinjar and Tal Afar.
This would end the suffering of the displaced population, he said, noting that about 800,000 Ninawa residents are still living in camps in the Kurdish region and on the outskirts of Mosul.