The Iraqi army on Tuesday (May 28th) foiled an attempt by "Islamic State of Iraq and Syria" (ISIS) remnants to smuggle petrol out of a major oil field in Salaheddine province.
The air force bombed two tankers loaded with petrol set to be smuggled, and two pick-up trucks, one of which was booby-trapped, near the Allas oil field east of the city of Tikrit.
Ten ISIS elements were killed in the strike.
The Allas and Ajeel oil fields, located east of Tikrit, contain dozens of wells, with estimated oil reserves of about three billion barrels.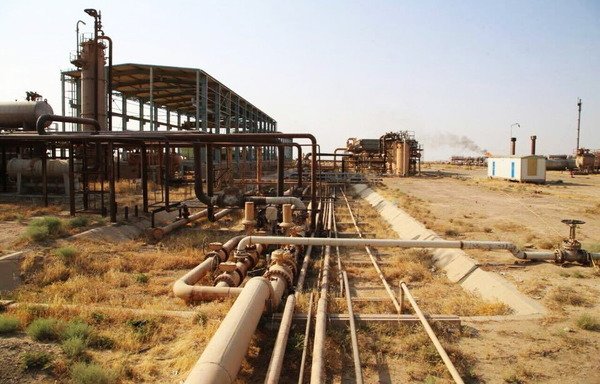 "ISIS remnants are constantly trying to break through the security fortifications around the Allas and Ajeel oil fields in order to overtake remote wells and smuggle out oil," Salaheddine provincial council chairman Sabhan Mullah Jiyad told Diyaruna.
"These attempts always fail," he said, "as security forces thwart the attacks and the army or international coalition's aircraft strike trucks smuggling crude oil and oil derivatives."
Iraqi forces on May 23rd foiled a major attack by militants against a guard post in the Allas field, he said.
"The two fields are located in a vast geographical area characterised by rough terrain," said Mullah Jiyad.
This makes them vulnerable to continuous attacks by militants who are still hiding in the highlands and valleys extending towards the provinces of Diyala and Kirkuk, he added.
Stepping up security measures
Members of the Salaheddine provincial council "intend to discuss this issue during the upcoming monthly meeting of the province's supreme security committee, chaired by Salaheddine governor Ammar Jabr Khalil", said Mullah Jiyad.
A number of proposals will be presented at the meeting, he said, "most notably increasing the number of guards, soldiers, police and guard posts, and stepping up mobile and fixed patrols to provide greater protection for the two [oil] fields".
"We will seek to involve people from villages and towns close to the fields in the protection of their areas," he said, as they are well acquainted with the geography of their areas and better able to detect suspicious movements.
Previous meetings of the supreme security committee have led to an increase in surveillance flights and offensive operations against ISIS remnants -- especially in the mountain ranges and in al-Jazeera area west of the province.
These measures "are contributing today to supporting the province's stability", he said.