Iraq's Counter-Terrorism Service (CTS) said Sunday (April 21st) it has killed the "Islamic State of Iraq and Syria" (ISIS) "security chief" in Diyala province.
The raid was carried out in the Hamreen mountains by a special force from the CTS, in co-ordination with international coalition aircraft, CTS spokesman Sabah al-Numan told Diyaruna.
During the raid, the force killed Nihad Ahmed Abdul Salam al-Karawi, an Iraqi national from the Diyala town of Jalulaa who was also known as Abu Idris.
He had served as "security chief" of the group's "Wilayat Diyala".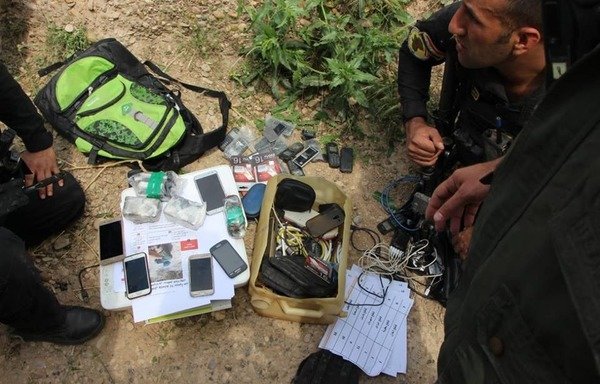 "He was a very dangerous terrorist who was a key figure and mastermind of many past terrorist crimes in Diyala and Kirkuk, including the kidnapping and killing of people traveling on the Baghdad-Kirkuk road last year," al-Numan said.
Al-Karawi also was "involved in many attacks on barracks of tribal mobilisation and federal police forces in villages and towns near Hamreen", he added.
"The terrorist was known for his extreme caution when traveling from one place to another," he said, but had been under CTS surveillance for a long time.
CTS targets ISIS cells
The raid was part of a string of security operations that have been taking place in the Hamreen mountains for more than 10 days, al-Numan said.
During these operations "we killed senior ISIS leaders, obtained phones, documents and information on [ISIS] remnants' activities and movements and foiled their plots", he said.
"Our efforts to eliminate terrorist cells are moving forward," he added, noting that the CTS has been focused on tracking down sleeper and active ISIS cells and striking them during swift, stealthy attacks.
The CTS has recently introduced modern technical equipment to help it in its surveillance activities and its hunt for ISIS remnants, al-Numan said.
The gathering of intelligence information also has been enhanced by the information co-ordination and exchange of experience between the CTS and foreign counter-terrorism agencies, he said.
Members of the force acquired high-level combat skills during the war with ISIS, he noted, and are constantly undergoing training and development with the help of the coalition forces in order to increase their efficiency and readiness.