As part of its campaign for influence in Syria, Iran's Islamic Revolutionary Guard Corps (IRGC) has been distributing aid and cash subsidies to civilians in order to cultivate their loyalty, a local activist told Diyaruna Thursday (April 18th).
These efforts come amid deep discontent in Iran over the regime's mismanagement of the fallout from floods that have swept across much of Iran since March 19th.
"The floods and torrents caused by heavy rains have exposed the neglect suffered by many areas in Iran," said Al-Sharq Centre for Regional and Strategic Studies researcher Fathi al-Sayed, who specialises in Iranian affairs.
Iranian authorities "have caused this by diverting the nation's wealth to funding Islamic Revolutionary Guard Corps (IRGC) projects abroad", he said.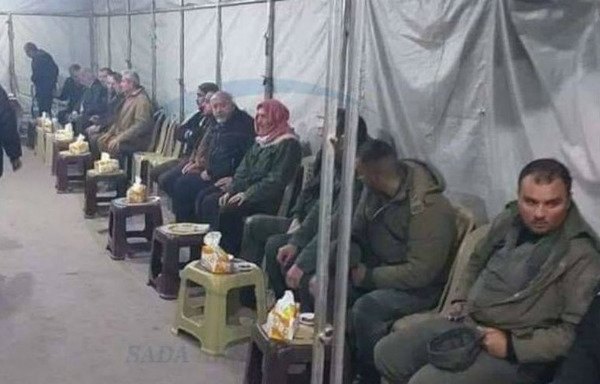 Syrians 'surprised' by IRGC aid
The IRGC continues to expand its presence in Deir Ezzor province and rural Hama province, "where it seeks to win over youth and tribes", local activist Jamil al-Abed told Diyaruna.
Over the past few days, the IRGC, through the Jihad al-Bina foundation, has distributed large quantities of food and relief aid to local residents--totaling at least 2,500 rations--in an effort to persuade them to join its militias, he said.
The IRGC dispensed the aid despite that "a number of those rations were earmarked for the families of its killed militia members", he added.
"Local residents were surprised by this as they had expected the aid to cease because the Iranian people are in urgent need for it after the disastrous floods that hit most parts of Iran," said al-Abed.
IRGC recruits Deir Ezzor youth
Meanwhile, IRGC officials and militia leaders held a meeting with tribal representatives in the Deir Ezzor city of al-Muhassan to co-ordinate the recruitment of the region's youth into the ranks of IRGC-affiliated militias, he said.
The attendees reached an agreement "on the salaries the recruits would receive and the aid that local residents would be provided on a continuous basis", he said.
They also agreed to co-ordinate religious activities and establish religious centres and husseiniyah halls in the region, said al-Abed.
IRGC officers insisted on beginning construction on the religious centres as a condition for providing aid and "have already brought over Iraqi and Lebanese clerics to take charge of these tasks in the city and surrounding areas", he said.
Reports leaked from the meeting indicated that the tribal elders have agreed to "prepare lists of youths to send to attend religious seminaries in Iran to receive training on religious ideology and how to disseminate it", he said.