Angry demonstrations against Tahrir al-Sham have been staged this week by activists, media professionals and residents of the Idlib province city of Kafr Nabl, which is administratively part of Maarat al-Numan district, an activist said.
The protests, which began Monday (November 26th) following the assassination last week of two civilian media activists, called on the extremist alliance to leave the city and stop its oppressive practices against them.
Demonstrators chanted anti-Tahrir al-Sham slogans and raised the flag of the revolution, which the extremist alliance has outlawed and replaced with its own.
"Residents of Kafr Nabl joined dozens of activists to stage a demonstration against Tahrir al-Sham after its elements assassinated local activists Raed al-Faris and Hammoud Junaid," Idlib activist Haisam al-Idlibi told Diyaruna.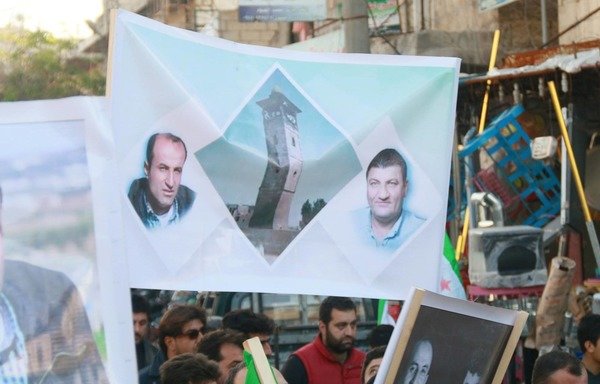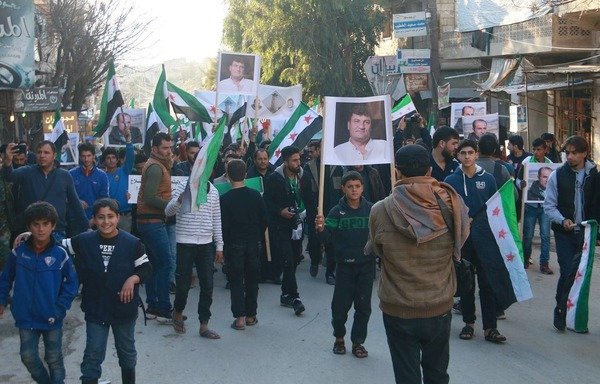 Both men had been detained by Tahrir al-Sham in the past.
The plan had been to hold a sit-in, al-Idlibi said, but this soon transformed into an angry demonstration.
Protesters marched through Kafr Nabl, and stopped for a long time in front of the Tahrir al-Sham "police" station, where the alliance's elements took fortified positions facing them, fearing they would storm the station, he said.
Demonstrators shouted anti-Tahrir al-Sham slogans and demanded that the alliance leave the city and stop its policy of oppression towards those who oppose its extremist ideology, he said. Many raised the flag of the revolution.
Protestors took to the streets on Monday and Tuesday, with the larger gathering taking place on Monday, al-Idlibi said.
Kafr Nabl was one of the first cities from which the Syrian revolution was launched, he noted, adding that most residents are at odds with the extremist ideology that Tahrir al-Sham is trying to impose by force.
Clashes broke out in recent months between residents and Tahrir al-Sham, after it detained a large number of civilians and opposition fighters affiliated with the Free Syrian Army (FSA) and groups that reject Tahrir al-Sham's control.