Aborî
|
2019-05-29
Îraq hewl dide balê bikişîne ser weberhênanê li biyabana Enbarê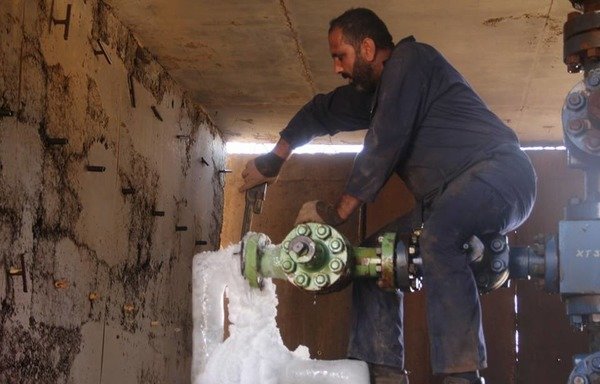 Desthilatdarîya Îraqî ji dema têkçûna "Dewleta Îslamî" (DAIŞ) kar dike ku bala weberhênana cihanî bikişîne ser parêzgeha Enbarê.
Parêzgeh "gelek samanên aborî lê hene, lê ji ber şer û rewşên ewlehî yên zehmet ew bi awayekî guncan nehatine bikaranîn", serokê komîteya weberhênanê ya encumena parêzgeha Enbarê Hemîd Ehmed Haşim got.
Wî ji Diyaruna re got ku ji çaxê derkirina DAIŞê ve, "parêzgeha me bi giştî ewle û aram bûye, ev yek jî rê dide me ku em derîyên xwe li pêşîya weberhênanê vekin bo kompanîyên cîhanî yên herî mezin".
Desthilatdarîya xwecihî "hewl dide ku balê ber bi parêzgehê ve bikişîne û bide zanîn ku ew dever nema devereke xeterîyê ye û zehemet e ji weberhênanê re, lê ew aniha ewle ye -- ne tenê li bajaran lê belê heta li devera biyabanî jî", wî got.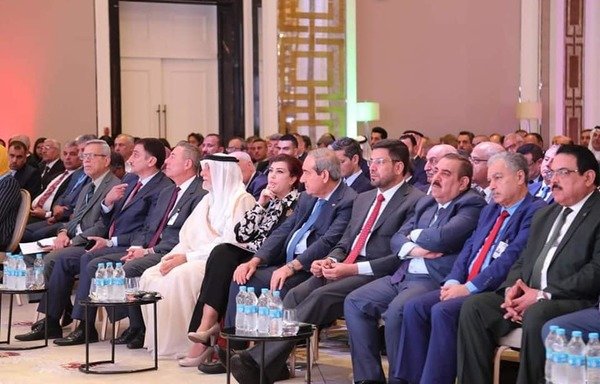 "Me hejmarek ji derfetên weberhênanê pêşniyar kirin û em kar dikin ku em balê bikişînin ser samanên gelek ên li biyabana Enbarê," Haşim got.
"Ev herêm sêyekekê ji rûbera welat pêk tîne û li ser bingeha lêkolînên kendûkoznasî yên cîhanî ew yedekên mezin ji samanên xwezayî yên xav dihewîne," wî got.
"Ligel xaza xwezayî, mêjerên mezin ên fosfat û remla ku di çêkirina caman de tê bikaranîn li cem me hene, remla ku bi pakîtîya xwe ya astbilind tê naskirin, herwiha kevirên kilsî, yên ku di çêkirina çemento û [herîyê] de tên bikaranîn," wî got.
Wî got ku herwiha bang bo weberhênana di warê çandinî, xwedîkirina pez û geştyarîyê heye.
Daku pêşketina di warê ewlehîyê de li Enbarê ji weberhênerên gengaz re bidin xuyakirin, Heysem got ku komîteya weberhênanê nexşeyeke rê ji projeyên pêşniyarkirî re daniye û hewl dide "ku mêvandarîya gelek semînar, konferans û civînên ku giranîyê didin aborîyê bike".
Vejiyana sektorê neftê
Haşim bang li Wezareta Neftê kir ku rê li pêşîya projeyên weberhênanê di sektorê enerjîyê de li parêzgehê veke, di nav de xaz û neft, ji kompanîyê cîhanî re daku teklîfan bidin.
"Sê yedekên xaza xwezayî û yedekeke neftê li zevîyê Ekasê ya xazê hatin kifşkirin," pisporê neftê Hemza Cewahirî ji Diyaruna re got.
Tê texmînkirin ku yedekê xazê li Ekasê, li nêzîkî bajarokê Qaimê yê parêzgeha Enbarê yê sînorî, bêtirî pênc tirilyon pêyên kûp be û ew yedekê herî mezin li Îraqê tê reçavkirin.
"Xebat hene ji bo ku vî zevîyê xazê careke din pêş bixin, bi taybet piştî ku rewşa ewlehîyê baş bûye, ya ku weke şert û mercê bingehîn tê reçavkirin bo ku çi karê nûavakirinê dest pê bike," Cewahirî got.
Wî got ku kompanîya Xazê ya Korî di sala 2011an de karîbû bi ser gelek berberên xwe yên biyanî bikeve û girêbestekê bo pêşxistina zevîyê Ekasê yê xazê bi dest bixe.
Cewahirî got ku zevîyê Ekasê gelekî girîng e weke nerîneke stratejî ji ber ku ew dê alêkarîyê bike ku Îraqê ber xwetêrkirinê ve bibe û bi vî awayî ew dê alîkarîyê bike ku ew bibe hinarderek ji xaza xwezayî re.
Da kubigihe xwetêrkirinê, Îraq bi hewce ye ku ew 600 pêyên kûp ên zêde rojane bermeh bike, li gorî jêderên fermî.
"Aniha Îraq nîvê haceta xwe ji xazê berhem dike û nîvê din hawirde dike," Cewahirî got. "Hikûmet dê pênc stasyonên çêkirina xaza xwezayî ava bike da karibe xwetêrker be."
Weberhênana biyanî
"Biyabana Enbarê herêmeke guncan e ji weberhênanê re ji ber gelek samanên xwezayî di bin xaka wê de hene," Cewahirî got.
"Gava ku ev saman bi awayekî guncan werin bikaranîn, qezencên girîng dê li gencîneyê dewletê werin zêdekirin, ev jî dê aborîyê vejîne," wî got.
Weberhênerên biyanî bi rastî guh didin biyabana Enbarê.
"Nûnerên kompanîyên weberhênanê yên Siûdî yên serdana Îraqê kirin di destpêka Nîsanê de bi berpirsên Îraqî re civîn û derfetên weberhênanê li biyabana rojavayî ya Enbarê nîqaş kirin," aborînas Macid Suwarî ji Diyaruna re got.
Wî got Piranîya nîqaşê girêdayî xaza xwezayî û fosfatê bû.
Wî daxuyand ku daxwazeke xurt a weberhênanê li devera biyabanî heye, û anî ziman ku pêşketina rewşa ewlehî li piranîya Enbarê hişt ku gengaz be ku weberhêner derbasî gelek sektorên cuda bibin.
Wî got ku gelek sûdên erênî dê ji pey van weberhênanan werin di warê xizmetguzarî, nûavakirin, pêşxistin û derfetin kar.
1 KOMÊNT