Nîşanên ku peymanek destûrê dide kampanîyên girêdayî Feyleqa Pasdarên Şoreşa Îslamî ya Îranê (Pasdaran) ku tora peywendîyên telîfonên dest ya sêyem a Sûrîyayê hat danîn da ku dest bi kar bike tirs di hin waran de derxiste holê.
Ev yek ji ber ku gav encamên wê yên xeternak li ser abora Sûrî heye, aborîya ku Îran dixwaze kontrol bike, û ew platformekê dide Îranê da ku sîxurî û çalakîyên çavdêrîyê bike, parêzerekî Sûrî bi navê Beşar Besam ji Diyaruna re got.
Wî got ku eger ew parekê di vî sektorê bi dest bixe, Îran dê karibe guhdarîyê li peywendîyan bike û bi wan bilîze, li gel sepandina şertûmercên ku bi berjewendîyên wê yên taybet re diguncin girêdayî şopandina dijminên xwe.
Di destpêka vê mehê de, Wezîrê Ragihandin û Teknolojîyayê yê Sûrî Îyad Xetîb ji Berleman re got ku hikûmet bi kampanîyeke Îranî re kar dike da ku toreke peywendîya xelewî ya sêyem çêkin û bi kar bînin li Sûrîyayê.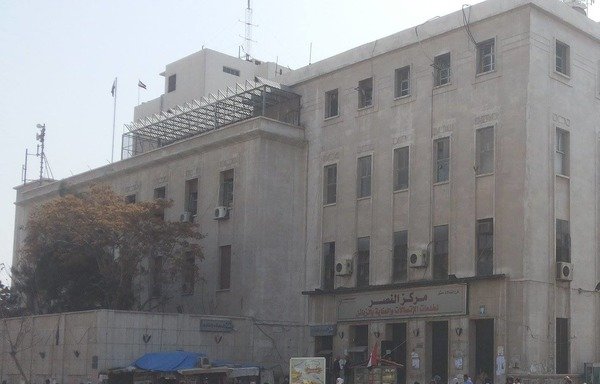 Besam got ku ev mebest du caran berî vê hat îlankirin, di salên 2016 û 2017an de, di nav giftûgoyên derbarê bazirganî û rêkeftinên aborî di nav Îran û Sûrîyayê de.
Wî got lê ev rêkeftin hat teqezkirin, çalakkirin û yekser dane dest kampanîyeke girêdayî Feyleqa Pasdaran.
"Kampanîyeke Sûrî dê weke enîyekê kar bike, ji ber di qanûna Sûrî de tê xwestin ku bikarkerê tora xelewî Sûrî be, lê rasmalê kampanîyê dê Îranî be û herwiha kampanîyên dê di tora nû de kar bikin," wî got.
Ev tora nû dê ji alîyê Kampanîya Peywendîyê ya Mobaylan li Îranê were serperiştkirin, ya ku ji alîyê yekîtîyekê ve tê di nav de herî kêm du kampanîyên girêdayî Feyleqa Pasdaran.
Desthilatdarîya Îranî ya berfirehbûyî
"Rêkeftin yek ji zincîreke tevgeran e ya ku bi wan Îran abora Sûrî kontrol dike" Besam got, û not kir ku ji berê de Îran destên wê di gelek sektoran de heye.
Al-Alam TV-Syria, kenala asmanî ya ku Îran wê temwîl dike ya ku di Mijdara sala 20147an de dest bi weşanê kir, Îran di rêya wê re dikare ejinde û îdîolojîyên xwe han bide.
Establishing control of a segment of the telecommunications sector will enable Iran to engage in spying activities and monitor its opponents in the region -- as it already does internally, wî got.
Di sala 201an de, siza li ser Pîşesazîyên Elektronî yên Îranê hatin sepandin, û Wezareta Gencîneyê ya Amerîkayê got ku kompanî gelek xizmetên têkildarî sîxurîkirin û çavdêrîkirinê encam dide.
"Sixurîya asmanî li Îranê rastîyeke berbelav e. Ew bo sansorkirina azadîya derbirînê û astengkirina gihiştina bi agahîyan û hinek naverokên taybet tê bikaranîn," Gencîneyê got.
"Sîxurîya asmanî û hewayî gelekî tê bikaranîn li Îranê bo rêgirtin li ber gihiştin bi agahîyên ku ji derve ve tên weşandin," wezaretê got, û da zanîn ku ev yek tê bikaranîn bo rêgirtin û mudaxelekirina alavên pewendîkirinê yên mîna telîfonên beîkan, nameyên SMS, sîstemên GPS û torên Wi-Fi.
Çalakîyên Îranê yên çavdêrîyê
"Heta sala 2011an, hikûmeta Îranî karîbû çavdêrîya xizmeta peyamên tekstan bike di rêya sîstema çavdêrîyê ya IEI ya ku wê danî," Wezareta Gencîneyê got.
"Dema ku hikûmeta Îranî vîê sîstemê bi kar tîne, çavdêrîkirin û guhdarîkirin beşekî bingehîn e di xebatên rejîma Îranî de bo naverokê kontrol bike û sînor bike gotarê biçewsîne," wî anî ziman.
Wezareta Gencînîyê got ku ligell çalakîya çavdêrîkirinê li ser Înternetê, "desthilatdarîya Îranî bi awayekî rotînî çavdêrîyê bi kar tîne da ku çalakên siyaysî bide hev û rastî jêpirsînê werin".
Protestovanekî Îranî yê ku di xwepêşandineke li dijî hikûmetê de beşdar bû di dawîya sala 2017an de û destpêka sala 2018an de bi awayekî eşkere û vekirî desthilatdarî bersûc kir ku wê peywendî qut kir "dema ku ew kesekî li dijî xwe kifş dikin"
Ew vê yekê di rêya qutkirina xizmeta Îneternetê re yan lawaz dikin heta asta ku dibe ne çalak, ê protesto ji malpera weke Diyaruna Meşariq wê demê got, û anî ziman ku platformên medyaya civakî yên sereke bi awayekî rêzikî tên qedexekirin.
Di rêya danîna bircên xelewî û antêlan li seranserî Sûrîyayê, Îran dê karibe bi xizmeta Înternetê bilêze û çavdêrîya medyaya civakî li welat bike, Besam wiha got.
Wî got ku Kompanîya Peywendîyê ya Xelewî ya Îranê "dê bêguman bi awayekî xurt dakeve bazara Sûrî da ku pêşbirkê bi kampanîyên heyî re bike "
Herwekî ew nirxên pêşbikî pêşkêş dike, ew dê karibe zû rêberra xwe berfireh bike, wî anî ziman.