Ewlehî
|
2018-10-11
Çalakvanekî Idlibî dibêje devera bêçek ewlehî misoger nekiriye
Welîd Ebul Xêr li Qahîrayê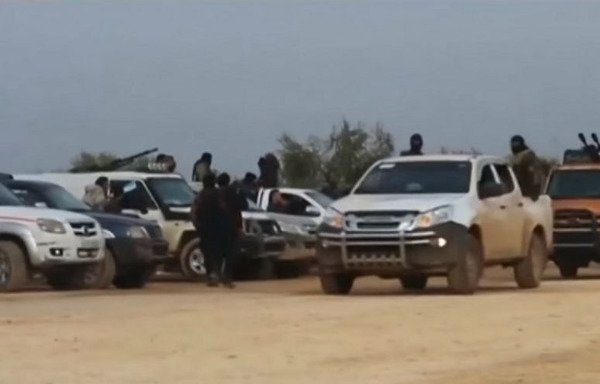 Tevî rêkeftina bo çêkirina devereke bêçek bi zorê hat cîbicîkirin, sivîl li parêzgeha Idlibê ya Sûrîyayê ne ewle ne, çalakvanekî xwecihî ji Diyaruna re got.
Devera bê çek komên opozîsyonê û rêjîma Sûrî ji hev cuda kirin, lê niştecîyên xwecihî got ku rewş di hundirê Idlibê de nehatiye guhertin, ji ber ku hebûna komên tund û şerê navxweyî di nav koman de.
Rêkeftina ku meha bûrî li ser li hev kirin, tê de tê hewandin ku devereke bê çek weke şêweyê U li derdora Idlibê çêkin, ji alîyê hêzên Tirkî û polîsê serbazî yê Sûrî, ya ku vala be ji tundrew û çekên giran, AFP ragihand.
Rêkeftin bang dike ku hemû çekên giran di Çarşemê de (10ê Cotmehê) de ji devera hatiye plankirin vekişin û dîyar e ku komên tund û opozîsyon li vê yekê dibin bi xwedî.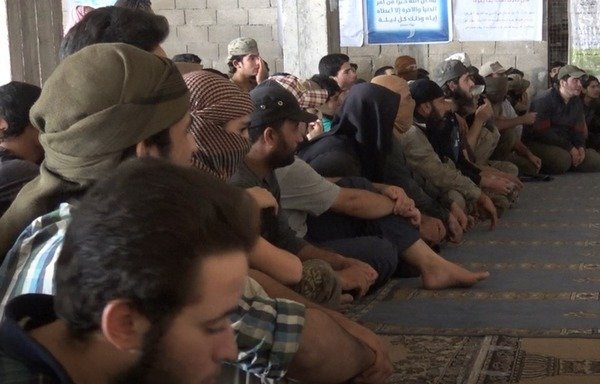 Lê çavdêr dibêjin ku barê giran li hêvîya wan e.
Li gor rêkeftinê, divê dever di 15ê Cotmehê de ji hemû tundrewan vala be, di nav wan de Tehrîr Şam, ya ku bi awayekî fermî bersiva rêkeftinê nedaye.
Lê hevbenda tund û komên tund ên din di hundirê devera hatiye plankirin ku bibe devereke bêçek dimînin û ti nîşan nîne ku ew dê derkevin.
Rewşeke ku kengî be dibe biteqe
Tevî ku devera bêçek hatiye çêkirin, sivîlên ku li parêzgeha Idlibê û li seranserê derdora Helebê û parêzgeha Hemayê ne ewle ne, çalakvanekî ji Idlibê bi navê Heysem Idlibî ji Diyaruna re got.
Di nerîna wan de dibe rewş di kîjan kêlîkê de biteqe.
Ev yek ji ber hebûna komên tund mîna Tehrîr Şam, Huras el-Dîn ya girêdayî Qaidê, Partîya Îslamî ya Turkmanî û "Dewleta Îslamî", wî got.
Hebûna komên tund niştecîyên deverê ditirsîne, wî şîrove kir, ji ber van koman ti çekên xwe radest nekirine.
Tiştê wan kir piştî çêkirina devera bêçek ew e ku ew dûrî derdora hinek deverên li jêr kontrola wan bû û ber deverên li hundir ve çûn.
Li gor Idlibî yê ku serdanin meydanî li deverê çêkirin, niştecîyên xwecihî bawer dikin ku berdewamîya hebûna wan tê wateya ku tenê ceng gîrokirin.
Şerê navxweyî û kuştin
Arîşeyeke din niştecîyên xwecihî jê ditirsin, Idlibî got, ew e şerê navxweyî di nav komên çekdar ên cihêreng û halatin revandinê yên berdewam diqewimin.
Hîn alozî heta sateke mezin bilind e li hundirê Idlibê di navbera Tehrîr el-Şam û Enîya Rizgarkirinê ya Niştimanî, yê ku ji gelek komên çekdar pêk tê.
Terorkirin rojane heye, Çarşemê hewldanekê ku jîyana Fermandarê Ceyş el-Ehra Hekem Ebû Munîr kir armanc yek ji bûyerên herî nûjen e, Idlibî got.
Ebû Munîr birîndar bû dema ku teqîneke bidestçêkirî di hundirê siwareya wî de hat çandin li taxa Tel Rumanê li Seraqibê.
Li gor Idlibî, tirsa niştecîyan ya herî mezin ew e ku Tehrîr Şam sûdê ji rêkeftina devera bê çek bigire û kontrola xwe qayim bike.
Nişan hene dîyar dikin ku dibe ev yek biqewime, wî got, wê wî nîşan da ku hevbenda tund hîn berdewamrojane hevrikên xwe digire..
0 KOMÊNT