Peyama deng a nûjen ya tê angaştin ku sekirdeyê "Dewleta Îslamî" Ebû Bekir Bexdadî wêşandiye diyar dike ku rêxistin vediweşe piştî têkçûna wê ya serbazî li Îraqê û rawestandina wê li Sûrîyayê, pisporê rêxistinên terorî got.
Di peyama ku 55 xulekan dirêj dike de, ya roja Çarşemê (22 Tebaxê) hat weşandin ji alîyê medyaya Furqanê û hisabên medyaya civakî, Bexdadî bangê li şopînerên mayî dike ku dest ji "ol, semaxî û cîhada" xwe bernedin.
Weke tê xuyakirin ev nîşaneke dîyar a têkçûnê ye, ew îlan dike "pîvana serkeftin û têkçûnê ji mujahidînan re xwe ne ketina bajarekî yan bajarokekî ye yan ji berzîtîya cewî ye [...]".
Peyama Bexdadî tê dema ku rêxistin di rewêyeke tevlihevîyê de ye piştî têkçûnê li Îraqê û rê li pêşîya wê hatiye girtin li Sûrîyayê, lêkolînerê siyasî û profesorê fakulteya qanûn û şerîetê Ebdul Nebî Bekar li Zanîngeha Ezherê, got.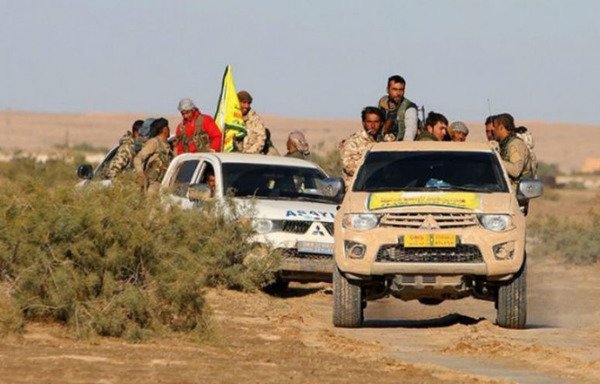 Herwiha ew hevdem ligel raportên ku dibêjin Bexdadî hatiye birîndarkirin tê, wî ji Diyaruna re got.
Bekar got ku peyam dîyar e, ew çekdarên DAIŞê han dide ku nefikirin ev têkçûn dê rêxistinê qels bike,û herwiha ew hewl dide ku piştrast bike ku hêz û kontrol nayin pêvan bi hejmara gund û deverên hatine dagirkirin.
guhertinek di rêbaza kar de
Bekar got ku dupatkirina Bexdadî bo hebûna rêxistinê dibe ku nîşanek be ser guhertina rêbazê karê wê, ji karekî eşkere li ser erdê bo bibe karê rêxistineke razber ya ku bi awyekî nepenî kar dike.
Wî got ku vv pejirandin têkçûneke mezin ya rêxistinê nîşandide, rêxistina ku xwe pesnê xwe dida ku ew eşkere kar dike, berevajî rêxistinên mîna Qaidê.
Bekar got ku peyama bo Bexdadî tê sipartin peyameke têkçûnê ye, ew weke hewldaneke bêhêvî tê bo komkirina bermahîyên rêxstinê, ên ku hatin belawelakirin.
Wî got ku hin dê bersiva banga Bexdadî bidin, lê ji ber hejmara wan kêm e asta gefa wan dê ne heman be weke asta gefa wan ya berê.
Mazin Zekî, birêveberê beşê medyaya nû li Navenda Ebn Welîd a Lêkolîn û vekolînên, wî not kir ku peyamê îsyankarî û kêmbûna rêxistinê di nav bermayîyên rêxistinê de diyar kirin.
Bexdadî derbarê vê yekê mikur hat dema wî hişyarî da emîran ku di nav xwe de pevçûnan nekin û wî çekdarên ji netewe, ol nijadên cuda han dan ku di nav xwe de şer nekin, Zekî ji Diyaruna re got.
Wî got ku eger ev pirsgirêk nbana, Bexdadî dê behsê nekiriba, wî not kir ku helbet reşê têkçûnê dê pêleke nerazîbûnê dexe holê, bi taybet derbarê eger ew dê şer bikin yan na.
Wî got ku doza etnîk û herêmî ya ku wî destnîşan kir bêguman dîyar dike ku di proseya çêkirina biryaran de çekdarên biyanî serdest in, wî not kir ku endamên Îraqî û Sûrî serî hildidin li dijî emîrên biyanî.
Navtêdan di peyamê de heye
Bexdadî g efekî dxwe li wan kesên dijberî, red û berhengarîya rêxistina wî dikin, lêkolînerê Navenda Herêmî ya Lêkolînên Stratîjî li Qahîrayê, emîd Wail Ebdul Mutelib, ê zabitekî sebazî yê karkenar e pispore di warê rêxistinên terorî de.
Wî hişyarî da ku dibe êrîş hebin, ji alîyê şanên razayî yan "gorên tenê" ve werin cîbicîkirin, ji ber Bexdadî endamên DAIŞê han dan "ku her kesê dinyayî, kafir û bêol bikin armanc" -- ev yek rêxistinê ji rikberên wê cuda dike.
Bexdadî eşkere bang kir bo êrîşên mîna vê, "avêtina fişekekê, lêdana bi kêrê di laş de yan bombeyek li cihê ku tu lê nirxê wê dê mîna hezar operesyonê be li vir û ji bêr nekin deverên ku mişt xelk bin hun arman bikin".
Di bingeha wê de, Ebdul Mutelib got, Bexdadî hewl dide tolhidanê bike li dijî welatên tevlî hêzên di çarçoveya hevpeymanîya navdewletî de ku DAIŞê tine bikin.
Lê şîyana wî bo ku kar bike dê gelekî sînordar be ji ber çekdarên wî nema bawerîya wan bi rêxistinê tê, Ebdul Mutelib got.
Vê dawîyê hêzên Îraqî bi ser ketin ku derbasî çarçoveya hundirîn ya Bexdadî bibinû ew nêzîk in ku wî ji veşartgeha wî derxin.
Di heman demê de, hevpeymanîya navdewletî heftîya borîserkêşîya Bexdadî paşguh kir û ew weke bênador reçav kir, AFP ragihand.
"Em bawer in ku serkêşîya wî bêbandor e," peyvdarê hevpeymanîyê eqîd Sean Ryan roja Pêncşemê got. "Em giranîyê didin têkçûna bermayîyên DAIŞê ya dawî, û eger ew hebe yan nebe bi rastî ne girîng e."
"Ew bûye kesekî bêbandor û neçalak, ji ber vê yekê çi şîroveyên ji alîyê sekêşîya DAIŞê ve tên em nema ji wan ditirsin," Ryan got.