Ewlehî
|
2018-02-23
Akademiya Asmanî ya Hêza Asmanî ya Îraqî li Beledê dîsa tê vekirin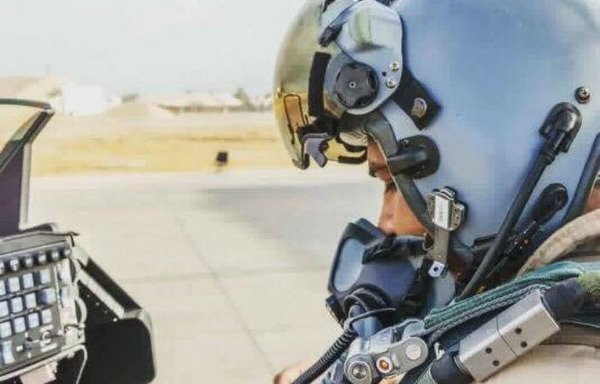 Wezareta Berevaniyê ya Îraqî roja Çarşemê (21ê Sibatê) bi fermî Akademiya Asmanî ya Hêza Asmanî ya Îraqî li serbazgeha Beledê, li bakurê Bexdayê, vekir.
Akademî beşek ji Akademiya Hêza Asmanî ya sereke ye li serbazgeha Îmam Elî li parêzgeha Zî Qar, peyvdarê wezaretê, emîd Tehsîn Xefacî, ji Diyaruna re ragihand.
Wî got ku akademiya Beled dê pispor be di pêşkêşkirina rahênana pratîkî ji şervanan û pîlotên mobîl û kifşkirinê re, piştî ew rahênana xwe ya tiyorî û serbazî li akademiya navendî biqedînin. Ew herwiha dê efseran li ser çakkirinê rahênan bike.
Di rahênanê de, pîlotan dê skîlên teknîkî yên astbilind bidest bixin di warê ajovaniya asmanî de li ser firokeyên Cessna 172, Cessna 208, T-6 and T-50, Xefacî got.
Wî got ku endazyar û teknîsyen dê li ser çakkirina balafiran bibînin werin rahênan.
Xefacî got ku nûvekirina akademiyê veguhestineke corî ye ji hêzên Îraqî re, û da zanîn ku ew dê wekî "ziyekî girîng ji bo pitewkirina karînên artêşa me xizmetê bike ji aliyê pîlotan û karmandên teknîkî ve".
Wî da zanîn ku akademî dê alîkariya pîlotan û karmendên çakkirinê bike di pêşxistina karînên wan de bo bêtir berevanîkirin ji welat û parastina sînorên wî.
Sîstemên rahênanê yên pêşketî
Xefacî got ku akademiya ku nû hatiye vekirin dê sîstemên rahênanê yên pêşketî û rahênerên profisyonal wezîfedar bike bo sazkirina derçûyên bi skîlên pêşketî.
Wî bal kişande ser rola hevpeymaniya navdewletî di alîkariya Îraqê de di avakirina çavkaniyên mirovî di warê firîna serbazî de.
"Em gelekî hewcedarê ezmûna hevpeymaniyê ya di vî warî de ne, û ew alîkariya me dikin ku pîlotên me ezmûnên pêwîst werbigrin," wî got.
"Ev piştgirî xwesteka me pêş dixe, û fersendeke mezintir li pêş me vedike bo pêşxistina çavkaniyên xwe yên serbazî, ev jî li ser xeta pilana me ya stratejîk bo qonaxa piştî Şerê Terorê ye," wî got.
Ev qonax dê fokusê li ser rahênankirin û xurtkirina skîlên karmedên serbazî bike.
Wî got ku Wezareta Berevaniyê kar dike li ser pêşxistina karînên hemû karmedên serbazî, û da zanîn ku tê payîn ku akademiya Beled salane pêşwaziya 80 pîlotan bike bo rahênanê piştî ku ew perwerdahiya xwe ya tiyorî biqedînin.
Wî got ku hêza asmanî ya Îraqî piştgiriya bingehîn ji hêzên me yên bejahî re peyda dikir di şerên bidawîkirina "Dewleta Îslamî" (DAIŞ) de, û da zanîn ku dê karê wê dewam bike û ew dê şaneyên razayî yên rêxistinê û bingehên mayî hedef bigre.