BEIRUT -- Tahrir al-Sham has taken advantage of infighting among its rivals to expand into northern Aleppo province, in a move that may precipitate clashes between the group and the Syrian Democratic Forces (SDF), activists said.
The extremist alliance, of which the former al-Nusra Front is a key member, took advantage of a clash that broke out October 11 between the Syrian National Army's 3rd Corps and Hamza Division in the Aleppo city of al-Bab.
The Syrian National Army is an opposition coalition.
The internecine conflict was triggered by the Hamzah Division's killing of media activist Mohammed Abu Ghannoum, who had been documenting the militia's corruption, and his pregnant wife.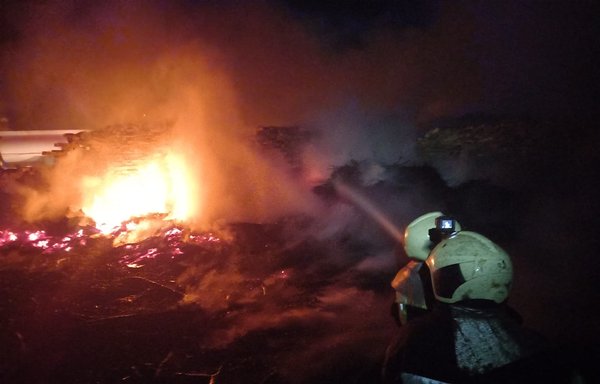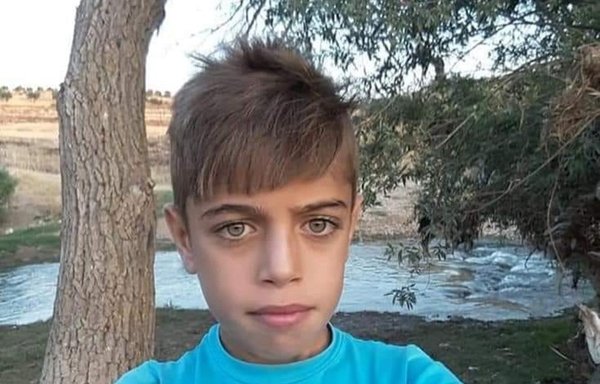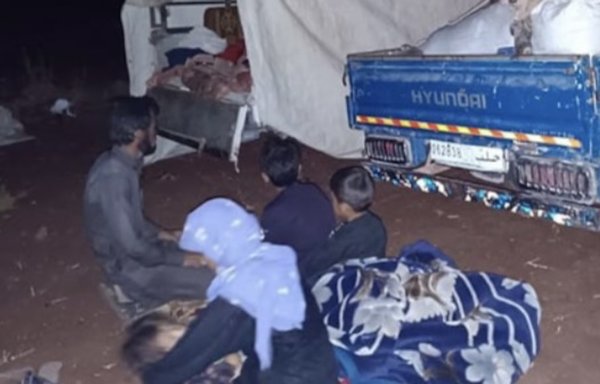 By October 17, Tahrir al-Sham had taken control of some 560 sq. km in northern rural Aleppo, notably the city of Afrin, local activists said.
Tahrir al-Sham leader Abu Mohammed al-Jolani, who has a $10 million bounty on his head and has kept a low profile in recent months, took part in the offensive himself, the New Arab reported.
In addition to gaining control over the area, the extremist alliance has killed and wounded scores of civilians and displaced hundreds of families, according to the Syrian Network for Human Rights, which condemned the violations.
Displacement of civilians
Between October 12 and 17, "six civilians were killed, including a child and four women, and about 13,000 people were displaced", network director Fadel Abdul Ghani told Al-Mashareq.
Internally displaced persons (IDPs) residing in camps and hundreds of local residents were displaced when Tahrir al-Sham seized control of the rural areas in northern Aleppo, Abdul Ghani said.
At least 12 camps were directly affected by the group's military operations, including Kuwait al-Rahma in Afrin, al-Miyah in the village of Burj Abdalo, east of Afrin, and Deir al-Ballout and al-Mohammediyah in Jindires district, he said.
A fire broke out in a camp near the village of Mashala in the Kafr Jannah area of rural Afrin, which destroyed six tents and damaged some 25 others, he said, but the clashes prevented residents from reaching medical centres.
The Tahrir al-Sham fighters targeted ambulance teams that tried to reach the camps and villages where casualties occurred, Abdul Ghani said.
"The conflict caused a spike in the prices of food and supplies due to the cutoff of supply routes, and adversely impacted the health and food sector," he added.
It also resulted in school closures in dozens of camps in the vicinity of the clashes. Regular humanitarian aid was suspended amid the violence, leaving camp residents without essential supplies such as bread and water, he said.
Tahrir al-Sham exploiting events
Abu Ghannoum, who was killed along with his pregnant wife, was a peaceful opposition activist who promoted the values of freedom, justice and democracy, journalist Aqil Hussein told Al-Mashareq.
He was active in al-Bab, and was able to gather information about drug trafficking networks in rural Aleppo, identifying Hamzah Division elements and security officials with documented evidence, Hussein said.
In retaliation for his actions, he said, "they tracked and found him and killed him and his wife".
Tahrir al-Sham exploited the recent friction between the 3rd Corps and the Hamzah Division under the pretext of protecting civilians, and launched an attack in which it took control of new areas in Syria, Hussein said.
Syrians do not trust the extremist alliance, he added, which has been designated as a terror group by the United States and others.
Meanwhile, he said, the worry has arisen that Russia could exploit this situation to once again attack opposition-controlled areas under the pretext of fighting terrorism.
Seeking refuge in SDF-controlled areas
Following the Tahrir al-Sham attack, a large number of residents were displaced to areas controlled by the SDF and governed by the Kurdish administration, said Abdul Salam Ahmed, who represents the Kurdish administration (in Syria) in Lebanon.
Kurdish leaders in Syria "have repeatedly declared their readiness to receive those fleeing from the areas of the clashes", providing them with tents, humanitarian aid and living essentials, he told Al-Mashareq.
"Our areas take in displaced people on a daily basis as the crossing gates are open to those fleeing the clashes and from regime-controlled areas," he said.
"We host them in our camps in northeastern Syria, which are secure and stable."
The Kurdish administration in northeastern and eastern Syria formed an emergency committee through the Idlib Military Council, and called on residents facing difficult circumstances to take refuge in SDF-controlled areas, he said.