Iran's first extraterritorial oil refinery has become operational in Venezuela as the Islamic Republic doubles down on circumventing US sanctions in its continued partnership with a fellow isolated and sanctioned country.
On Monday (October 17), Iranian media reported that El Palito, the refinery built by Iran in Caracas, has become operational and will be refining 100,000 barrels of oil per day (bpd).
Iranian Oil Minister Javad Owji said building and operating an extraterritorial oil refinery has been "a 43-year-old dream for the Islamic Republic", adding that Tehran is seeking co-operation with other countries in this field.
Both Iran and Venezuela are under US sanctions and internationally isolated.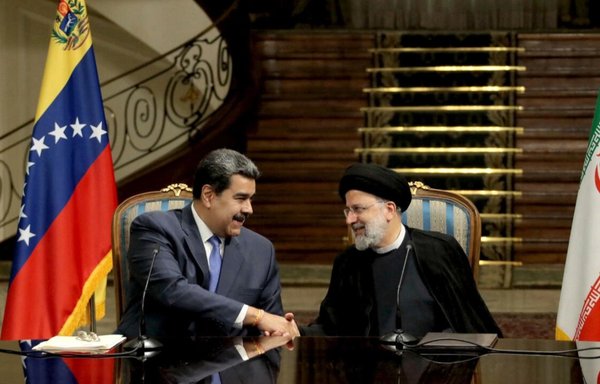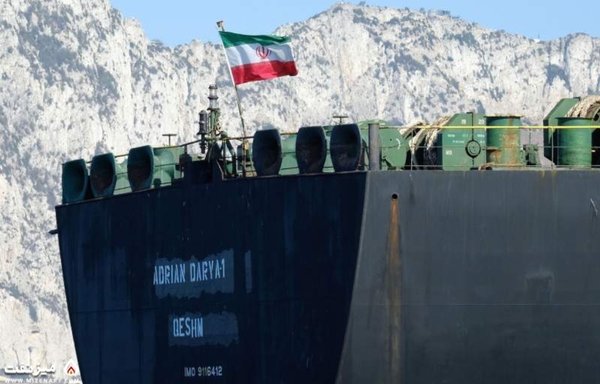 In May, Tehran signed a contract worth $116 million with Caracas to repair and relaunch the dilapidated El Palito refinery.
Iran has been swapping Venezuelan heavy oil and other commodities for gasoline, condensate, refinery parts and technical assistance while providing the country with lighter oil to be used as diluent.
As part of the agreement, Tehran delivered a second oil tanker with a capacity of 750,000 barrels to Venezuela on June 11.
The first Iranian tanker, carrying 1.53 million barrels of gasoline, had arrived in Venezuelan waters in May 2020.
A third oil tanker was delivered to Caracas in September, while a fourth one will join Venezuela's state-owned oil and natural gas corporation (PDVSA) in 2024, completing a contract negotiated between the two countries in 2006.
The deliveries come as the United States has imposed severe economic sanctions on Iran and Venezuela.
On October 4, Reuters reported that more shipments to Asia through intermediaries and growing cargo swaps with Iran drove Venezuela's oil exports in September to their third highest level this year.
US sanctions
Late last month, the US Treasury imposed sanctions on an international network of companies involved in the sale of hundreds of millions of dollars' worth of Iranian petrochemical and petroleum products to end users in South and East Asia.
The action targeted Iranian brokers and front companies in the United Arab Emirates (UAE), Hong Kong and India, it said.
The move comes amid reports that Iran increased its oil exports to China in June and July, in violation of sanctions, despite facing increased competition from Russian crude that forced it to slash its prices.
These companies have "facilitated financial transfers and shipping of Iranian petroleum and petrochemical products", the US Treasury said in a statement, adding that they have played a critical role in concealing the origin of the Iranian shipments.
The sanctioned entities have enabled two sanctioned Iranian brokers, Triliance Petrochemical Co. Ltd. (Triliance) and Persian Gulf Petrochemical Industry Commercial Co. (PGPICC), to transfer funds and ship Iranian petroleum and petrochemicals to buyers in Asia, the Treasury said.
Also on September 29, the US Department of State announced it was blacklisting two China-based entities -- Zhonggu Storage and Transportation Co. Ltd. and WS Shipping Co. Ltd. -- for their involvement in Iran's petrochemical trade.
Earlier, in July, the US Treasury and Department of State imposed sanctions on more than a dozen petroleum and petrochemical producers, transporters and front companies for violating oil sanctions on Tehran.
The 15 designated individuals and entities used a web of Gulf-based front companies to facilitate the illicit sale and shipment of Iranian petroleum, petroleum products and petrochemical products to East Asia.
Kerman-based political analyst Faramarz Irani told Al-Mashareq the US sanctions have squashed the high profits intermediaries have made by evading sanctions.
These intermediaries are regime-affiliated individuals, known as "sanctions profiteers", he said, and have made a business out of circumventing sanctions.
Deceptive practices
Iran has increasingly expanded its relations with eastern countries, chiefly China and Russia, under the pretext of stimulating its economy and resisting international sanctions as the Iranian economy is nearly bankrupt.
For years, the Islamic Revolutionary Guard Corps (IRGC) has claimed the lion's share of Iran's budget and proceeds from the illicit sale of oil.
This has fueled resentment inside Iran, which is facing an acute economic crisis as the IRGC fills its own coffers and bankrolls its regional affiliates, experts told Al-Mashareq.
"The IRGC is playing a major role in oil sales and using the revenue to repress Iranian dissent," said business expert and Iran analyst Farbod Dabirsiyaghi.
Oil revenue also is used to purchase military equipment and fund IRGC proxies such as Lebanese Hizbullah, allied Iraqi militias and the Houthis in Yemen, he said.
Some oil is delivered on Iran-flagged ships by companies under US sanctions, including the National Iranian Oil Company (NIOC) and the National Iranian Tanker Company (NITC).
Iran has employed other strategies in its efforts to sell oil and dodge the sanctions that have targeted its petroleum industry and the IRGC and its affiliated companies.
These include the use of vessels that operate under the flags of other countries, ship-to-ship cargo transfers in open water and attempts to conceal oil exports, according to numerous reports.
Other deceptive practices include tampering with or deactivating a ship's automatic identification system (AIS) -- a collision avoidance system that continuously transmits a vessel's location at sea -- so its route "goes dark".
Tanker tracking companies say China is the destination of most of those shipments. The Iranian regime also has made oil deliveries to Syria and Venezuela.
With support from China, Tehran continues to circumvent international sanctions by selling millions of barrels of oil to Chinese refineries and engaging in very short ship-to-ship transfers in Iranian waters with renamed vessels.
Iran maintains multiple centres and networks of individuals and companies across East Asia that help deliver oil and petrochemical products to China.
Meanwhile, the Iranian public is grappling with increasing inflation, unemployment and a multitude of other economic and social hardships.