Iran has agreed to send surface-to-surface missiles to Moscow, which is waging a war against Ukraine, following Tehran's earlier shipments of unmanned aerial vehicles (UAVs), intelligence officials said.
Iran sent officials to Russia in mid-September to finalise terms for additional weapons shipments, the Washington Post reported Monday (October 17), citing officials from an unnamed country "that closely monitors Iran's weapons activity".
These reportedly include two types of Iranian-made surface-to-surface missiles.
"An intelligence assessment shared in recent days with Ukrainian and US officials contends that Iran's armaments industry is preparing a first shipment of Fateh-110 and Zulfiqar missiles," the newspaper said.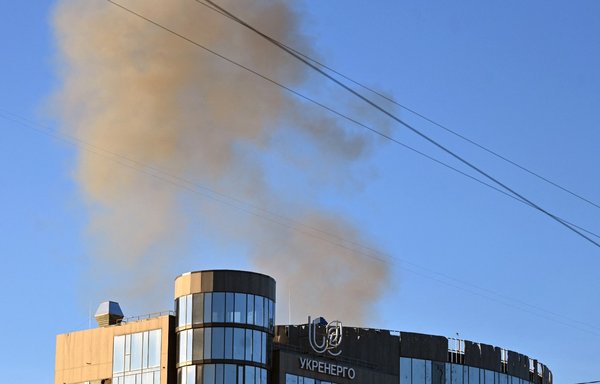 These are "short-range ballistic missiles capable of striking targets at distances of 300 and 700 km, respectively", two officials briefed on the matter said, speaking on condition that their names and nationalities not be revealed.
"If carried out, it would be the first delivery of such missiles to Russia since the start of the war."
In an April report, the Guardian revealed that Iranian weapons smuggling networks had been funnelling rocket-propelled grenades (RPGs), rocket launcher systems and anti-tank missiles sourced from Iraq to Russia.
Iran-aligned Iraqi militias were assisting with the arms smuggling effort.
According to a source who helped to organise the transport via Iraq's Shalamcheh border crossing with Iran, Tehran also donated an Iranian-made Bavar-373 missile system to Moscow.
Iranian-made drones
Ukraine and its allies have accused Moscow of using Iranian-made drones in attacks on Ukraine in recent weeks, with European Union (EU) foreign ministers set to discuss the matter in Luxembourg on Monday, AFP reported.
A swarm of Russian attacks against critical infrastructure and 'suicide drone' strikes in Kyiv on Monday killed three people and cut off hundreds of Ukrainian towns from electricity.
A week earlier, on October 10, Russia targeted Ukraine's energy infrastructure with strikes carried out by Iranian-made UAVs.
In a statement issued that day, the Ukrainian military said Iranian Shahed-136 UAVs had been used "in strikes launched from the territory of Belarus" and the Crimean peninsula annexed by Russia.
Ukraine branded the attacks as an act of desperation, with a senior official demanding that Russia be excluded from the G20, which is to hold a summit in a month.
"We are dealing with terrorists. Dozens of missiles and Iranian Shaheds," Ukrainian President Volodymyr Zelenskyy said in an October 10 video address in which he claimed these have "two targets": energy facilities and people.
"They want panic and chaos, they want to destroy our energy system," he said.
Iran's disingenuous denials
Iran's plans to supply combat drones to Russia for use in Ukraine first came to light in July, following reports that the Russian military was facing challenges sustaining its weaponry after significant losses.
Since then, Iran has reportedly delivered hundreds of its drones to Russia.
According to the Washington Post, officials briefed on the planned missiles shipment said Iran is also preparing new deliveries of drones to Russia, including dozens of additional Mohajer-6s and a larger number of Shahed-136s.
Last month, Kyiv decided to significantly reduce its diplomatic relations with Tehran over alleged arms deliveries to Russia.
And in September, the United States slapped sanctions on a company it accused of helping deliver Iranian drones to Russia for use in Ukraine.
Yet Iran has continued to deny it is supplying arms to Russia for its war.
In a Saturday statement, Iranian Foreign Minister Hossein Amir-Abdollahian stressed that the Islamic Republic "has not and will not provide any weapon to be used in the war in Ukraine".
"We have not considered and do not consider war to be the right path either in Ukraine or in Afghanistan, Syria and Yemen," he said, later reiterating Iran's official stance of neutrality over the war.
Despite this assertion, Iran has continued to arm and support its proxies in both Yemen and Syria, sending them drones, weapons and expertise that have exacerbated and prolonged these conflicts and stymied attempts to end them.