Iran-aligned militias operating in eastern Syria are isolated and fearful after a succession of international coalition air strikes targeted their infrastructure, weakened their missile arsenal and forced them into hiding, local sources said.
The air strikes significantly restricted the movement and activities of the Islamic Revolutionary Guard Corps (IRGC) and its proxies, and forced them to take precautions to avoid further losses, they added.
A series of coalition air strikes on August 24 targeted infrastructure facilities used by groups affiliated with the IRGC in northeastern Syria, including ammunition caches, missile platforms and logistical support equipment.
The strikes targeted sites on the outskirts of Deir Ezzor city, including al-Saiqa military camp, the IRGC's Ayash weapons depots and positions of Lebanese Hizbullah and the Fatemiyoun Division.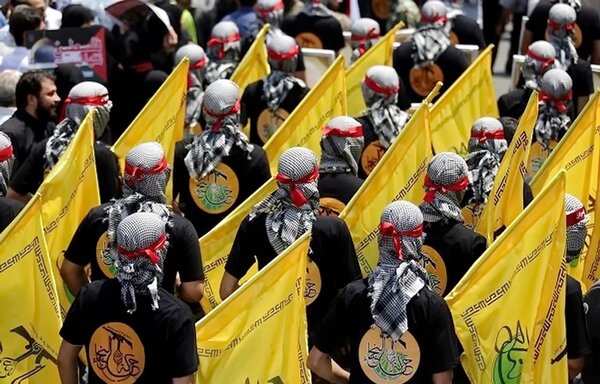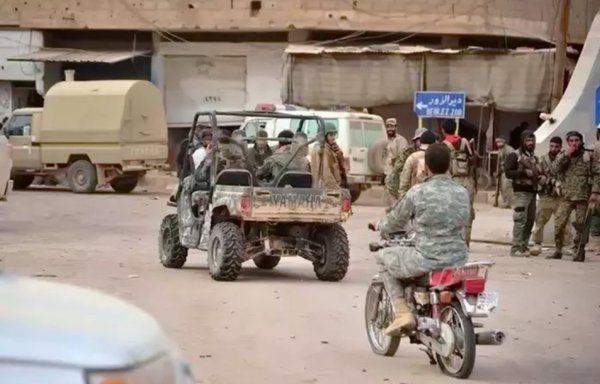 They also targeted fortified militia positions in the desert around al-Mayadeen and Hawija-Sakr.
The strikes came in response to continuous threats to the headquarters of the international coalition forces tasked with curbing attacks carried out by "Islamic State of Iraq and Syria" (ISIS) remnants in Syrian territory.
On August 15, international coalition forces repelled multiple drones targeting al-Tanf garrison, in the tri-border area of southern Syria.
Iran-backed militias operating in the area have staged regular attacks on the garrison and on other bases hosting international coalition personnel.
On September 18, indirect fire struck in the vicinity of Green Village in eastern Syria, an incident the international coalition described as "an attempted attack on our coalition forces and partners".
There were no casualties or damage to infrastructure.
Green Village also was attacked on August 16, and on January 5, coalition forces at Green Village were attacked by Iran-backed malign actors with eight rockets.
"The coalition and our partner forces are committed to the mission -- maintaining the ongoing defeat of ISIS," international coalition commander Maj. Gen. Matthew McFarlane said in a statement.
"Reckless actions such as this will not distract us."
Fear, trust issues
Militias in the vicinity of al-Mayadeen and elsewhere in eastern Syria are "paralysed" by fear after the international coalition's air strikes, Syrian Observatory for Human Rights director Rami Abdel-Rahman said in a statement.
Commanders of the IRGC, Lebanese Hizbullah and Iran-aligned Iraqi militias have mostly stayed in their headquarters for fear of being targeted, he said.
Iranian groups were forced to reposition their units; evacuate some headquarters in the towns of Sukhna, Homs and Palmyra; and issue orders forbidding any unnecessary movement, Abdel-Rahman told Al-Mashareq.
The militias also have begun to dismiss some of their Syrian fighters out of fear that these elements may leak information about their bases of operation and weapon caches, he said.
Lebanese Hizbullah has transferred dozens of its Syrian fighters to the Syrian regime to fulfill their state-mandated military service, as "it does not trust them", Abdel-Rahman said.
In a September 19 report, Eye of the Euphrates said more than 140 Syrian fighters had defected from IRGC-affiliated militias in al-Mayadeen.
Iran is pursuing a new strategy, it said, relying more on its loyal proxies as part of measures to maintain its influence in Syria.
In apparent pursuit of this strategy, the IRGC has been sending Iraqi militiamen across the border into the eastern regions of Syria, the Observatory said.
Earlier this month, dozens of elements of the Iran-aligned Iraqi militia Harakat al-Nujaba crossed into the rural area around the Deir Ezzor border town of Albu Kamal from neighbouring al-Qaim in Iraq, according to Bas News.
Elements of Iran-aligned Kataib Hizbullah also crossed into Syria from Iraq.
Militias under fire
"The injection of more militia fighters onto Syrian territory shows Iran's determination to continue its terrorist activities," said Syrian Tribal Council spokesman Sheikh Mudar al-Assaad.
Iran views these fighters as fuel to perpetuate its wars, he told Al-Mashareq.
Iran often denies any connection to militia attacks targeting international coalition forces and facilities in Syria, he added, and has denied past attacks in Iraq, the Gulf states and the broader region.
"Iran's militias are under attack in the eastern region of Syria," al-Assaad said, noting that recent air strikes have killed many of their elements.
But the area "remains fertile ground for militias", he said, and the IRGC is trying to keep it under its control by tempting "weaker tribal leaders" to pledge loyalty to it -- though it often doubts the loyalty of its proxies.
Al-Assaad called on tribesmen in al-Mayadeen, Albu Kamal, Deir Ezzor and other Syrian towns to "avoid providing any assistance or support to Iranian militias".
These militias have violated the rights of Syrians, occupied their property and are looking to establish a permanent presence by pursuing demographic change and recruiting impoverished youth into their ranks, he said.