On the eighth anniversary of the "Islamic State of Iraq and Syria" (ISIS) massacre of Yazidis in Sinjar district, Ninawa province, the United Nations (UN) expressed its continued support for the community.
In a statement issued August 4, the UN Office in Iraq said every effort must be made to support the Yazidi community.
"As we commemorate this traumatic page of Iraqi history, we renew our commitment to peace and stability for the Yazidis and the people of Sinjar," it said.
"We shall not forget those who were killed, injured or traumatised, nor those who remain missing: the search for them must continue until this painful chapter is closed," the statement said.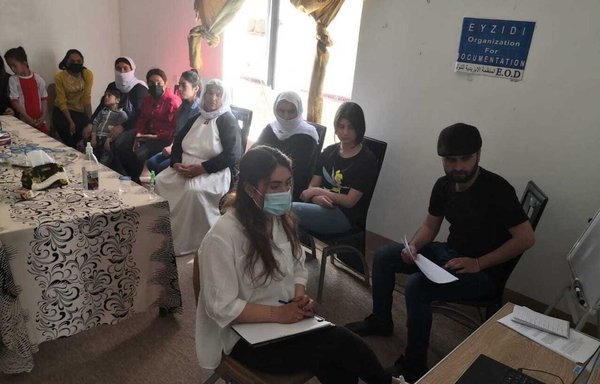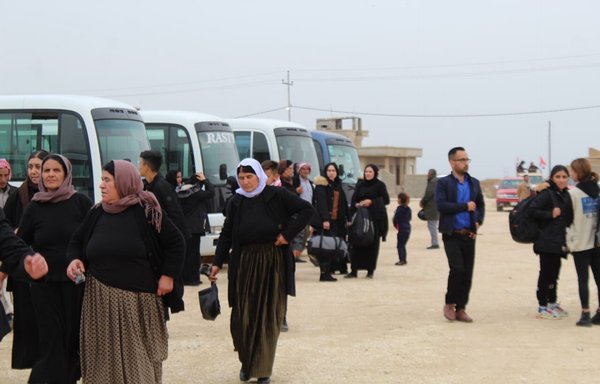 According to the UN, more than 200,000 Yazidis remain displaced, most of whom live in camps in neighbouring Dohuk province in challenging conditions.
Festering problems have prevented their return to Sinjar, which was liberated from ISIS in November 2015.
Insecurity, instability
Security is the main problem for Yazidis, said Hossam Abdullah, director of the Eyzidi Organisation for Documentation.
There are 27 armed groups in Sinjar at present, some of which are aligned with Iran, he said.
Battles also have broken out in the district between Iraqi forces and groups that refuse to withdraw. In May, clashes ensued after the Sinjar Resistance Units (al-Yabshah), Kurdistan Workers' Party (PKK) loyalists, blocked roads in Sinuni, north of Sinjar.
In October 2020, the governments of Baghdad and Erbil signed an agreement intended to build stability in Sinjar and allow displaced Yazidis to return.
But the terms of agreement have been only partly fulfilled.
Faced with insecure, unstable conditions in Sinjar and harassment from various armed groups, hundreds of Yazidis who had returned following the 2020 agreement are again relocating to displacement camps.
Promises to rebuild Sinjar and support the Yazidis have not been fulfilled, with reconstruction projects stalled and thousands of houses in ruins in the city and 13 other villages and towns in the district, Abdullah said.
Land mines and other ordnance left over from the ISIS era still plague the district, which lacks a legitimate local government, while the dispute between Erbil and Baghdad over Sinjar has disrupted allocations from the state budget, he added.
Abdullah called on the international community, which he said has helped provide basic services to the Yazidis, to establish a reconstruction fund for the community.
Identifying those missing and murdered
ISIS elements massacred Yazidis when they invaded Sinjar in August 2014 and kidnapped a large number of those who remained, mostly women and children.
The fate of more than 2,700 Yazidis remains unknown, according to the UN.
Members of the Yazidi community have organised their own rescue and return operations, Abdullah said, and in some cases have been forced to pay out "at least $15,000 to smugglers in Syria to get them back".
Many Yazidi girls who had been forced into marriage with ISIS elements or sold into sexual slavery ended up in Azerbaijan and Chechnya after those men returned to their home countries, he said.
Tracking those girls down and proving they are members of the Yazidi community who had been kidnapped or trafficked by the group have been challenging, Abdullah said.
National efforts to identify the remains of Yazidis killed by ISIS have resulted in the identification of 84 mass graves in Sinjar. Since March 2020, 27 mass graves have been exhumed, most of them in the Sinjar district village of Kojo.
With the UN's assistance, the Eyzidi Organisation for Documentation has cordoned off the remaining mass graves that have been identified, Abdullah said.
The exhumed remains of 156 Yazidi victims of ISIS, identified by forensic scientists, have been buried in two stages, with official ceremonies.
Yet unidentified remains of Yazidi victims linger in forensic refrigerators in Baghdad, Abdullah said. These have proved difficult to identify, he explained, as the entire families of these victims were probably killed by ISIS.
The effort to exhume mass graves and identify the remains of all the Yazidi victims of ISIS must continue until the work has been completed, he added.
He urged international organisations and commissions investigating ISIS crimes to increase their financial and technical support to ensure this can be done.