Evident security breaches in Iran have prompted heavy criticism of the Islamic Revolutionary Guard Corps (IRGC)'s intelligence division and a drastic overhaul of figures in key intelligence positions.
On June 23, the IRGC announced that its intelligence chief, the most powerful figure in Iran's intelligence apparatus, was replaced after 13 years in the post. The IRGC offered no reason or explanation for the decision.
Iran's Sharq daily described the replacement as "a political earthquake", as have many analysts.
Hossein Taeb, a mid-ranking cleric widely described as a "petrifying figure", was at the helm of the IRGC's intelligence division since its inception.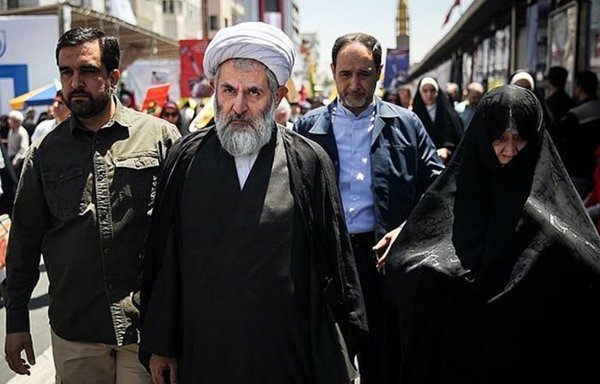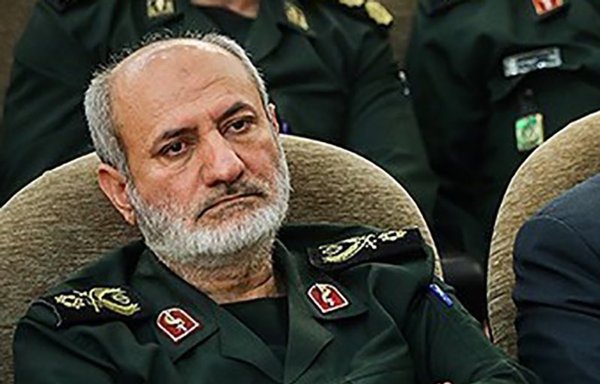 He was replaced by Gen. Mohammad Kazemi, who was formerly head of the IRGC's counter-intelligence agency, known as the Intelligence Protection Organisation.
Meanwhile, Kazemi's post was filled by IRGC figure Majid Khademi, also known as Majid Hosseini, who was working for the Ministry of Defence as a counter-intelligence chief.
On June 25, another major replacement was announced.
Ebrahim Jabbari, commander of the force in charge of providing security to Iranian leader Ali Khamenei and his family, was replaced by Hassan Mashrouifar.
Jabbari's replacement reveals Khamenei's personal concerns for his life and the lives of those close to him, observers say.
Security failures
Taeb's removal came after a string of recent security failures ending in several intelligence leaks and assassinations.
Taeb, a divisive figure with whom many were unhappy, was first harshly criticised by pro-IRGC groups after the assassination of Mohsen Fakhrizadeh, Iran's nuclear mastermind, in November 2020.
Fakhrizadeh's assassination, added to the list of suspicious killings in recent years, explosions at sensitive military sites, and the recent theft of sensitive nuclear and missile programme documents from a nuclear facility in Iran, prompted a deluge of criticism of Iran's intelligence capabilities.
After Fakhrizadeh's death, Iran's then-intelligence minister Mahmoud Alavi admitted that a member of the country's armed forces was involved in the incident.
"The person who carried out the first preparations for the assassination was a member of the armed forces," he said in an interview with state television, without elaborating.
At the time, Rear Admiral Ali Shamkhani, secretary of Iran's Supreme National Security Council, said the "complex" assassination operation was two decades in the making and known to Iran's intelligence community.
However, he said, since the operation's time and details were altered over time, Iranian intelligence forces "were unfortunately unable to act accordingly".
Other killings have sparked criticism of the regime's intelligence capabilities.
Col. Hassan Sayyad-Khodai, reportedly the deputy commander of the IRGC Quds Force (IRGC-QF)'s Unit 840, which operates in Syria, was shot dead in his vehicle on May 22 outside his Tehran home.
Less than 10 days later, another IRGC-QF colonel, Col. Ali Esmailzadeh, died under mysterious circumstances in Karaj, some 35km west of Tehran.
Esmailzadeh was a close colleague of Sayyad-Khodai.
On June 13, Ali Kamani, a member of the IRGC's aerospace division, was killed in Khomein, in the central Markazi province, on a mission.
Separately, Mohammad Abdous, an employee of the Defence and Armed Forces Logistics Ministry, was killed June 12 "during a mission" in the northern Semnan province, the ministry said in a statement.
IRGC-affiliated Fars News reported that Abdous, 33, also worked in the field of aerospace.
The IRGC's aerospace programme is believed to be in charge of Iran's ballistic missile programme, as well as some of the country's air defences.
Taeb: a divisive figure
Taeb, who is famously very close to Khamenei's son Mojtaba, had remained in place at the helm of an organisation with no written laws restricting its power despite growing discontent with his performance.
He was the mastermind behind the violent crackdown of 2009, which led to the Green Movement in Iran over the disputed results of the presidential elections.
Taeb, who rarely gave speeches and was well-known for plotting against individuals, was also behind the imprisonment of a number of environmental activists -- one of whom died in prison -- falsely accused of espionage.
He was behind the arrest of several dual citizens who were detained during visits to Iran, some of whom remain imprisoned.
Ali Shakeri, an Iran-based security expert, told Al-Mashareq, "Taeb had seemingly become larger than the office he held. Rather than guarding the country's security, he was hell-bent on conspiracy theories and detaining individuals."
However, Shakeri said, "since he had worked in Khamenei's office before heading the newly established IRGC intelligence division 13 years ago, and as he was in Khamenei's inner circle, he was kept in his post amid all the controversies surrounding him".
In a 2018 interview, former president Mahmoud Ahmadinejad said he was "opposed to" Taeb staying in his post as he was a "divisive" figure.
Recently, Israeli media outlets accused Taeb of masterminding an alleged Iranian plot to kill or abduct Israeli citizens on holiday in Turkey.
After Turkish intelligence foiled Iran's plot in Turkey, rumours of Taeb's potential removal started circulating.
"There are rumours suggesting that Taeb may have been a spy but that he is too close to the system, and knows too much, to be physically removed," Fereidoun Mohebbi, a US-based Iran expert, told Al-Mashareq.
"Some say that is impossible, but others, like me, think that pretty much every element at the centre of power in the Islamic Republic has a price, and if that price is paid, they could become a spy," he said.
On June 23, Taeb was appointed as "senior adviser" to the IRGC's overall commander Hossein Salami, but many analysts believe the position is "in-name-only".
Weak counter-intelligence
Kazemi's appointment to replace Taeb shows that Khamenei and his circle believe that the country's weakness in counter-intelligence and anti-espionage activities will further damage the regime.
Many observers say the recent changes in the IRGC's intelligence make-up are likely a result of security failures, foreign infiltration and the hardliners' criticism of the intelligence apparatus.
Others speculate that the changes may have been caused by infighting among the IRGC, the IRGC-QF and the Ministry of Intelligence, which has been consistently overshadowed by the IRGC's intelligence apparatus.
Tensions between the IRGC and the Ministry of Intelligence came to surface especially after the former refused to release a number of environmental activists after the ministry stated they were not spies and that the IRGC should release them.
Meanwhile, the IRGC-QF has reportedly also yearned for more intelligence and decision-making power, although reports say it is obvious that the ultimate power will stay with the IRGC's intelligence divisions.
The recent overhaul proves the existence of a weak, infiltrated intelligence apparatus and the continued power struggle between the government and the IRGC, leading the regime to drastic decisions as it tries to grapple with the mounting issues it faces.