A recent seizure by the Kuwaiti coast guard of more than 200 tonnes of diesel fuel from an Iranian ship is evidence of Tehran's expanding efforts to profit from illegal smuggling in the region.
The Kuwaiti coast guard on May 21 interdicted a ship inside Kuwaiti territorial waters that had on board an estimated 240 tonnes of smuggled diesel.
The eight Iranian nationals onboard the ship were arrested, security sources told Kuwaiti daily Al-Qabas.
The sources said the Iranian sailors confessed to buying smuggled diesel from Kuwait to sell it in one of the neighbouring Gulf countries, noting that their confessions were documented, ahead of referring them to the Public Prosecution.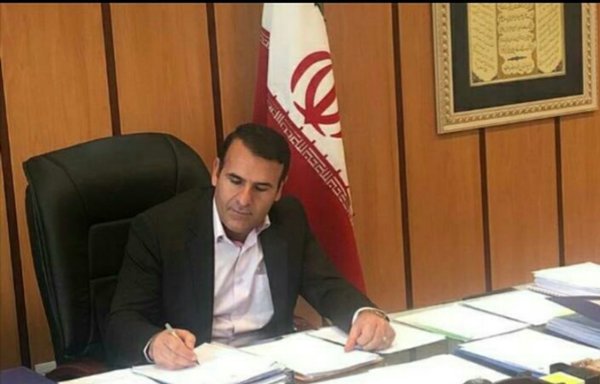 One of the Iranian regime's tactics is to use unwitting civilians, such as poverty-stricken fishermen, to do their bidding without having to be directly involved and thus avoid responsibility if things go bad.
Network of duped seafarers
Iran's Islamic Revolutionary Guard Corps (IRGC) relies on a network of pirates and duped seafarers in the Gulf region to smuggle weapons, fuel and drugs, media reports and experts say.
A large number of Indian seafarers have been tricked by Iranian shipping companies into working in dangerous conditions involving transporting drugs and cargo that is under international sanctions -- often with little or no pay.
Thousands are lured to Iran each year by recruiters guaranteeing salaries and experience aboard reputable ships and often promising assignments in other Middle Eastern countries, The Washington Post reported in January.
Instead, they are sent to Iran and put to sea, where they are overworked, denied enough food and at times forced to transport drugs and sanctioned cargo, according to more than two dozen men interviewed for the report.
A 28-year-old Indian seafarer, who said he worked for two companies involved in smuggling Iranian diesel between 2016 and 2020, said tankers carrying fuel always anchor in the international waters that separate Iran and the United Arab Emirates (UAE).
"UAE territorial waters end after 12 miles, so Iranian ships come as close as 14 to 20 miles to the UAE," he said. "They switch off their AIS [automatic identification system] so that they can't be tracked. If they see the UAE coast guard, they stop the operation and run away."
The secret transfers usually take place at night to evade detection. The ships anchor just outside the territorial limits of the UAE, and then, one by one, small boats carrying smuggled Iranian diesel shift their loads to the waiting vessels.
The smuggling involves elements of the Iranian state, notably the IRGC, and private shipping companies based in Gulf countries, according to energy and regional security analysts.
Fishermen are a primary target for recruitment by the IRGC, said Abaad Centre for Strategic Studies director Abdul Salam Mohammed.
"Without a doubt, fishermen are the easiest target for recruitment, given the hardships they face and the fact that they work in the marine environment," he said.
Fishermen have the advantage of knowing these areas really well, Mohammed said. "They own small boats that are known to the population, and are beyond suspicion by virtue of their profession."
This is why the Iranians seek them out and recruit them, he explained.
Expanding smuggling operations
In addition to smuggling diesel, Iran and its proxies in the Middle East are deeply involved in the illegal drug trade, which they rely on for funding, with busts across the region revealing the involvement of groups like Lebanese Hizbullah and, increasingly, the Houthis.
The Iran-backed Iraqi militias also smuggle or facilitate the trafficking of various types of narcotics into Iraq from across the borders of both Iran and Syria.
Arms smuggling also provides revenue streams to Iran and its proxies and is evidence of Iran's malicious intentions towards the security and stability of the region, sources said.
Through the Houthis, Iran has turned Yemen into a hub for the export of ammunition and weapons to terrorist groups in Somalia, in violation of United Nations Security Council resolutions, they said.
Members of the public who share information with authorities and disgruntled insiders have played a key role in uncovering these operations.
A Hizbullah opponent, who asked to remain anonymous, explained that the Lebanese security services "have informers in Hizbullah's orbit".
These informers, entrusted by Hizbullah to pack drug shipments to be smuggled abroad, tip off security agencies about the shipments and the date of their arrival at the port of Beirut, he told Al-Mashareq.
"Members of drug smuggling networks often tip off the security agencies about shipments and when they will be shipped after disagreements break out among them over shares and profits," he said.
In the Gulf states, security institutions also immediately act upon tips they receive from members of the public, in co-operation with the Combined Maritime Forces (CMF), a multinational maritime partnership based in Bahrain.
Discontent at home
The smuggling perpetrated by the Iranian regime and its affiliated militias is taking place against the backdrop of an economic collapse at home and growing protests across Iran.
Protests over social, economic and environmental issues have roiled Iran in recent months, and the response of the country's security forces -- typically a blend of anti-riot police forces and plainclothes and uniformed IRGC elements -- has been simple: repress them.
Teachers, factory workers and labour activists have taken to the street to air their grievances with the Iranian regime, along with farmers protesting water shortages and villagers protesting sanitation failures.
Meanwhile, as top Iranian officials tout record income on oil exports, lawmakers, observers and civilians are wondering where all the money is going.
Many Iranians see a direct connection between the oil income embezzlement, and corruption in general, and the past and present IRGC officers who enjoy disproportionate representation and privileged positions in President Ibrahim Raisi's administration.
On May 16, Iranian media reported that former IRGC official Mohammad Ghaemi had been arrested in mid-March on charges of leaking an audio file that revealed corruption among high-ranking IRGC officials.
The file, which was leaked February 13 and circulated widely afterward, records a three-year-old conversation between Mohammad-Ali Jafari -- then commander of the IRGC -- and his economic deputy, Sadegh Zolghadrnia.
It gives new context to events that were in the news in 2018, when reports of major corruption and money laundering at Yas Holding, an IRGC front company established in 2016, were leaked.
The company -- established by a group of influential IRGC and Quds Force (IRGC-QF) commanders -- was found culpable of misappropriating some 130 trillion IRR, worth roughly $1.8 billion at the time.
Ghaemi, a former executive at Yas Holding, is reportedly held by the IRGC's intelligence division and does not have access to an attorney.
The IRGC's intelligence division is reportedly run by officials who are closely affiliated with Majles speaker Mohammad-Bagher Ghalibaf, one of the major figures incriminated by the leaked audio file.
Accused of embezzling large amounts of money during his mayoral tenure in Tehran, Ghalibaf escaped unscathed in a trial that saw others convicted, and went on to become Majles speaker in May 2020.