An international oil smuggling and money laundering network led by Islamic Revolutionary Guard Corps Quds Force (IRGC-QF) officials and supported by the Russian government was on Wednesday (May 25) slapped with US sanctions.
The network, supported by the Russian government and state-run economic organisations, has facilitated the sale of hundreds of millions of dollars' worth of Iranian oil to profit the IRGC-QF and Lebanese Hizbullah, the US Treasury said.
IRGC-QF official Behnam Shahriyari headed the network, along with former IRGC-QF official Rostam Ghasemi, who was Iran's oil minister from 2011 to 2013, it said. He is now Iran's minister of Roads and Urban Development.
The oil smuggling network "has acted as a critical element of Iran's oil revenue generation, as well as its support for proxy militant groups that continue to perpetuate conflict and suffering throughout the region", the Treasury said.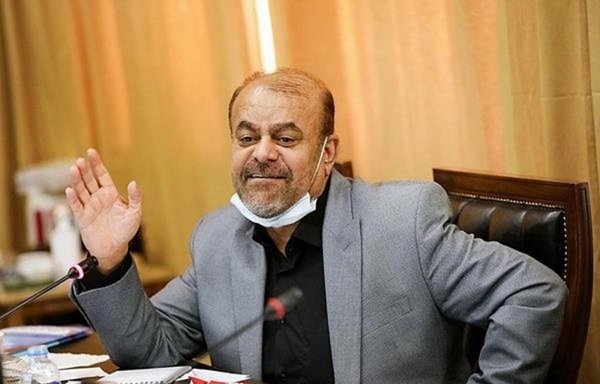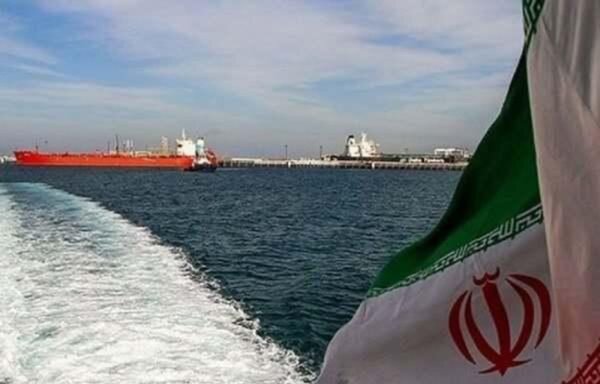 "The United States remains fully committed to holding the Iranian regime accountable for its support to terrorist proxies that destabilise the Middle East," Treasury official Brian E. Nelson said.
It "will not hesitate to target those who provide a critical lifeline of financial support and access to the international financial system for the Quds Force or Hizbullah", he said.
"In particular, the United States will continue to strictly enforce sanctions on Iran's illicit oil trade," Nelson said, warning that "anyone purchasing oil from Iran faces the prospect of US sanctions".
International smuggling network
As early as April 2021, a former IRGC-QF official leveraged a Russia-based company (RPP LLC), formerly managed by an Afghan businessman, to transfer millions of dollars on behalf of the IRGC-QF from Russia, the Treasury said.
The Russia-based businessman raised funds for the IRGC-QF in co-ordination with senior levels of the Russian government and intelligence apparatus, it said.
He previously has been linked to a corrupt scheme to defraud the Afghanistan-based Kabul Bank, the Treasury said.
The current manager of RPP LLC, along with a UAE-based company (Zamanoil DMCC), worked with the Russian government and Russian state-owned Rosneft to ship Iranian oil to companies in Europe on behalf of the IRGC-QF.
In Iran, IRGC-QF associates helped facilitate the illicit sale and transport of tens of thousands of tonnes of oil on behalf of senior IRGC-QF officials, traveling to Turkey and working to conceal the source of the proceeds from these sales.
Another Iran-based IRGC official worked to facilitate payments for oil from rhw Venezuelan state-owned oil and natural gas company, PDVSA, while an Iran-based IRGC associate assisted in brokering and finalising oil deals.
The deals were carried out in the interest of the IRGC, the Treasury said, noting that some customers were in China and Russia.
Three Turkey-based IRGC-QF associates meanwhile worked to conceal the source of proceeds from illicit Iranian oil and petrochemical sales, with transactions including the sale of Iranian petrochemicals worth over $6 million.
The Korea-based Turkoca Import Export Transit Co., Ltd. was used as a pass-through entity to facilitate the transfer of millions of dollars by falsifying invoices with the assistance of another Turkey-based company principal.
The IRGC-QF and Hizbullah officials have used Lebanon-based Concepto Screen SAL Off-Shore to facilitate oil deals likely benefiting the IRGC-QF and Hizbullah.
Hong Kong-based energy company China Haokun Energy Ltd. has purchased millions of barrels of Iranian oil, valued at tens of millions of dollars, from the IRGC-QF, according to the Treasury.
Iran-based Petro China Pars Co. and China-based Fujie Petrochemical Zhoushan Co., Ltd. were both involved in the sale and purchase of tens of millions of dollars' worth of Iranian crude oil from the IRGC-QF, it said.
Proceeds from the sales were laundered through Turkey-based IRGC-QF associates.
Losing Chinese market
Unable to sell its crude oil to former customers such as South Korea and European countries under US-led sanctions, Iran has been selling oil to China and Venezuela, according to media reports.
But after Russia attacked Ukraine on February 24, Western sanctions on Russia prevented Moscow from selling oil to European countries, leading it to offer oil at heavily discounted prices to China.
In turn, China has distanced itself from purchasing Iranian oil, despite a 25-year agreement stipulating co-operation and trade in a myriad of fields. Instead, it is now buying most of the oil it needs from Russia.
The situation has left Iran, already in a fragile economic state, on the brink of bankruptcy.
Rather than rein in its expansionist ambitions and regional meddling, overseen by the IRGC-QF, to remedy its economic challenges, Iran continues to raise mayhem by funding, arming and supplying drones to its proxy militias.
The money the IRGC needs to continue its regional intervention comes from illicit oil sales, illicit drug smuggling and sales and money laundering.
To keep this money flowing and ensure it can continue with its regional agenda, the Iranian regime has chosen to find ways to circumvent sanctions, observers say, instead of complying with international norms and rules.