Iraq has raised its security alert following Tuesday (May 24) attacks carried out by "Islamic State of Iraq and Syria" (ISIS) remnants in Kirkuk and Diyala in which civilians and police were killed, officials said.
ISIS elements opened fire with automatic and sniper rifles on farmers as they harvested their wheat crop in the village of Sami al-Asi near Taza Khurmatu, south of Kirkuk.
According to the Security Media Cell, six farmers were killed.
The death toll rose later, when the beheaded body of a farmer -- a native of Bashir village in Kirkuk who had been kidnapped during the attack -- was discovered.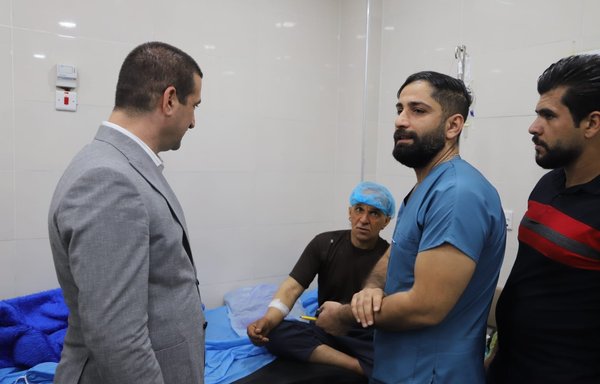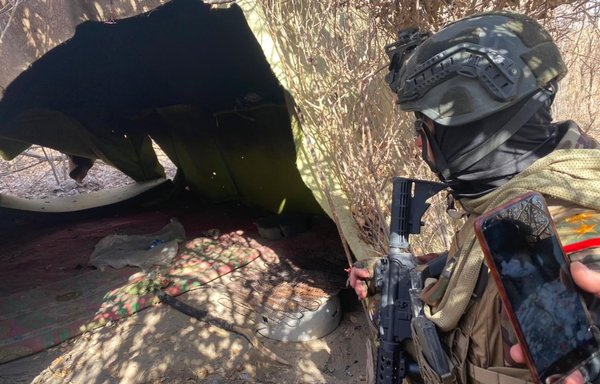 Before the attackers fled, they also set fire to farmers' fields, laying waste to 150 acres of crops, and torched a harvester and other agricultural equipment.
A week before the attack, security officials had advised farmers to be vigilant, asking them to notify the authorities before the harvest season began so they could provide them with protection.
Of particular concern to the security forces were harvesting operations at night or during the dusty conditions caused by sandstorms, as militants have been known to take advantage of such conditions to carry out hit-and-run attacks.
In the aftermath, a force from the forward headquarters command in Kirkuk kicked off a large-scale combing operation in search of the perpetrators.
Attack in Diyala
The attack in Kirkuk coincided with another ISIS attack in Diyala.
Security sources and witnesses reported that ISIS elements took position in the Hamreen hills and fired a barrage of mortar shells and bullets at the village of al-Islah in the Jalawla area.
They also stormed a house and set fire to two vehicles before fleeing into the hills, after security forces and local residents tried to stop them.
Medical sources in Baquba Public Hospital said they received the bodies of five victims, and were treating nine wounded civilians and security personnel, some of whom were in critical condition.
The death toll later rose to six, with four members of one family and a policeman among the victims.
On Tuesday, hundreds of villagers turned out for the funerals, with many of the mourners calling for retribution against the perpetrators of the crime.
Meanwhile, military reinforcements were sent to the village.
"Hamreen hills still pose a major security risk" for adjacent villages such as al-Islah and Sheikh Baba, Jalawla native Mohammed al-Zuhairi told Al-Mashareq.
"We ask the security forces to act fast and take out ISIS cells that are hiding in valleys and caves, and to step up their presence in the hills," he said.
Security analyst Safaa al-Assam said he supported local residents in their demands, and called for "a modern surveillance system" to be put in place to fend off terrorist operations, especially during dust storms.
"The naked eye and the traditional methods are no longer effective for monitoring," he told Al-Mashareq.
"The enemy is capable of hiding well in the rough terrain and launching surprise attacks in dusty weather, as it enables them to return fast to their hideouts and escape punishment," he said.
In order to gain the upper hand, he added, "security and defence institutions must be supplied with radars, early warning systems and thermal imaging technology".
Additional security needed
Al-Assam also pointed to the need for "enhanced security preparedness and plans to stop such terrorist breaches", noting that the Hamreen basin and western desert are a known haven for terrorist remnants.
"ISIS remnants were able to penetrate those areas and set up hideouts with the help of local militants and supporters from outside the border," al-Assam said.
But since the recent attacks, he said, "the security and intelligence preparedness now is at its highest level", with operations targeting ISIS hideouts in areas between the Kurdish region and Diyala, Kirkuk and Ninawa provinces.
Security is weak in some of these areas because of the sheer scale of the territory and the rugged landscape, which provides natural hideouts.
"Pre-emptive plans are being implemented in close co-ordination between the Iraqi army and the [Kurdish] Peshmerga forces," al-Assam said.
"There also has been extraordinary support from the locals and tribesmen who provide tips that lead to the identification of terrorists."
The latest terrorist attacks have angered Iraqis.
President Barham Saleh described the attacks as "despicable attempts to undermine the security and stability of our people".
Iraqi MP Mudher Alkarwi, who represents Diyala, said there has been a push to discuss the security of Hamreen in parliament and prevent future security breaches.
The attack in al-Islah is "another indication of how dangerous the situation is", he said.
Deputy Parliament Speaker Shakhwan Abdullah confirmed that "a parliamentary committee shall be formed to discuss the circumstances of the terrorist operation in Taza and Qasabat Bashir and hold the negligent accountable".